Brazilians Call for President Rousseff's Impeachment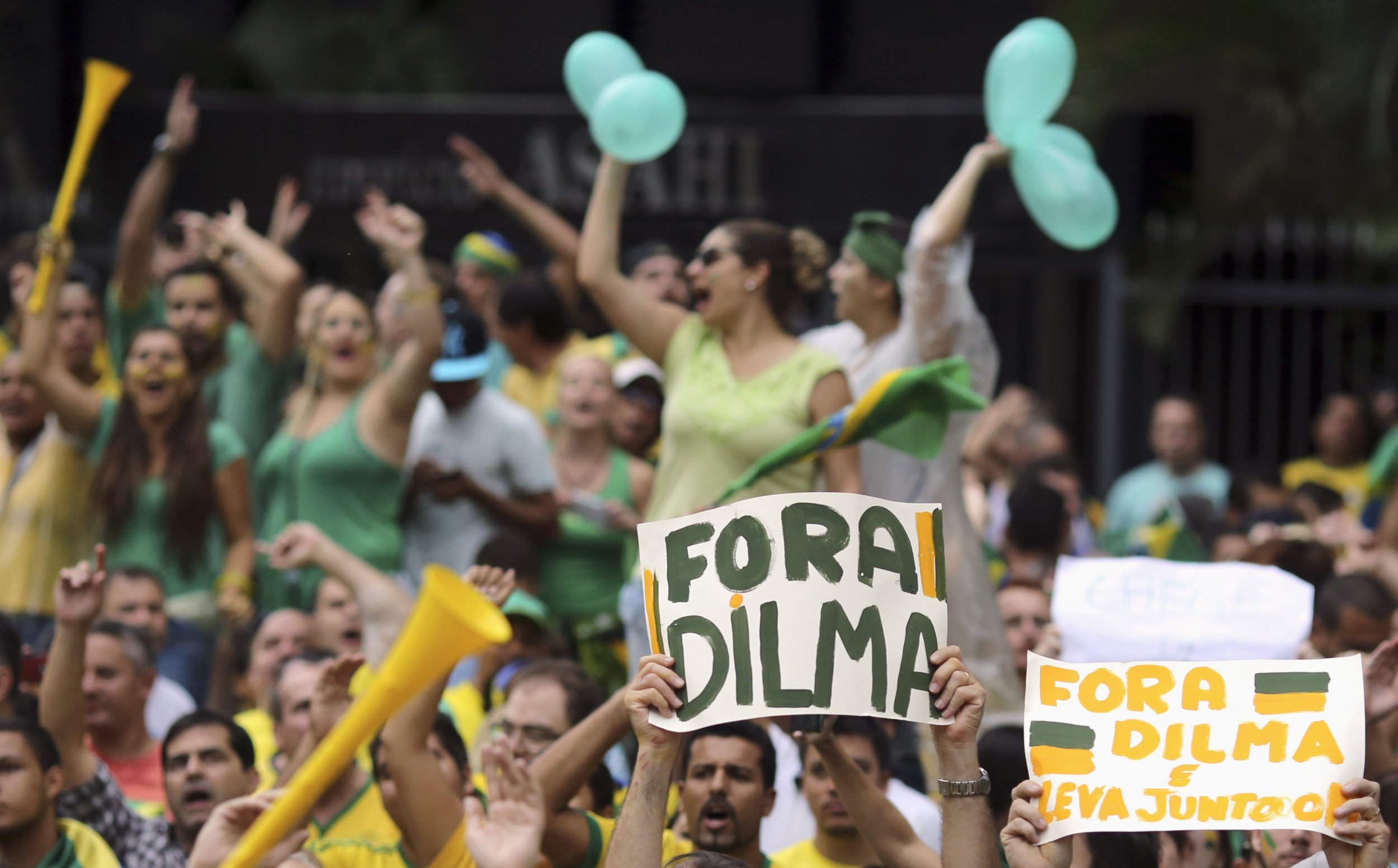 An estimated 1 million people took to the streets of Brazil on Sunday to demand the impeachment of President Dilma Rousseff for her alleged role in a corruption scandal involving Brazil's state oil firm Petrobras, the BBC reports.
Rousseff, who first took office in 2011, was re-elected for her second term as president after a close election in October last year.
A number of politicians have been accused of taking bribes totaling around $800 million in lucrative Petrobras contracts by the country's attorney general, Deutsche-Welle reports. Fifty-four of them, including the speakers of both houses of congress, are now being investigated by the attorney general for their alleged roles in the scandal.
Rousseff denies involvement in corruption, some of which took place when she was chairman of the board of Petrobras from 2003 to 2010, and she has not been investigated or charged with any wrongdoing.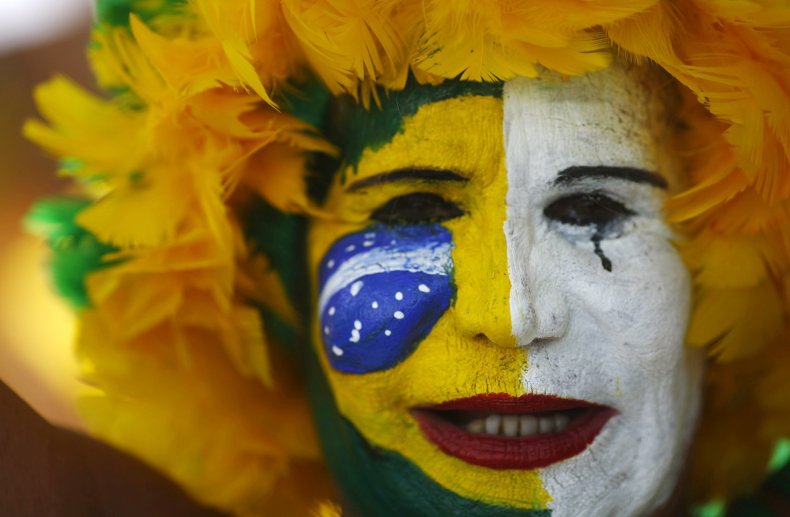 However, critics have charged her with knowing about the corruption, which is believed to have stretched back for decades. Two of Rousseff's former chiefs of staff have been implicated in the scandal.
The date of the protests, March 15, was symbolic as it marked the 30th anniversary of the swearing-in of José Sarney, Brazil's first civilian president after a long military dictatorship, Deutsche-Welle reports.
Protests took place across 50 cities in 22 Brazilian states and the capital, Brasilia, where 40,000 protested. Sao Paulo saw the largest demonstration, up to 200,000, and police said country-wide protesters numbered 1 million based on aerial photographs, according to the BBC. In Rio de Janeiro, which is set to host the 2016 Olympic Games, police said roughly 25,000 took to the streets. Many protesters carried Brazilian flags and wore the yellow and green colors of the national soccer team.
In addition to demanding Rousseff's impeachment, protesters also called for her Workers' Party to leave office, NPR reports.
Supporters of Rousseff also took to the streets in the tens of thousands, the BBC reports. Rousseff's supporters claim that calls for her impeachment amount to a coup.