Olympic Official: Brazil's Games 'Really Are Not Ready in Many, Many Ways'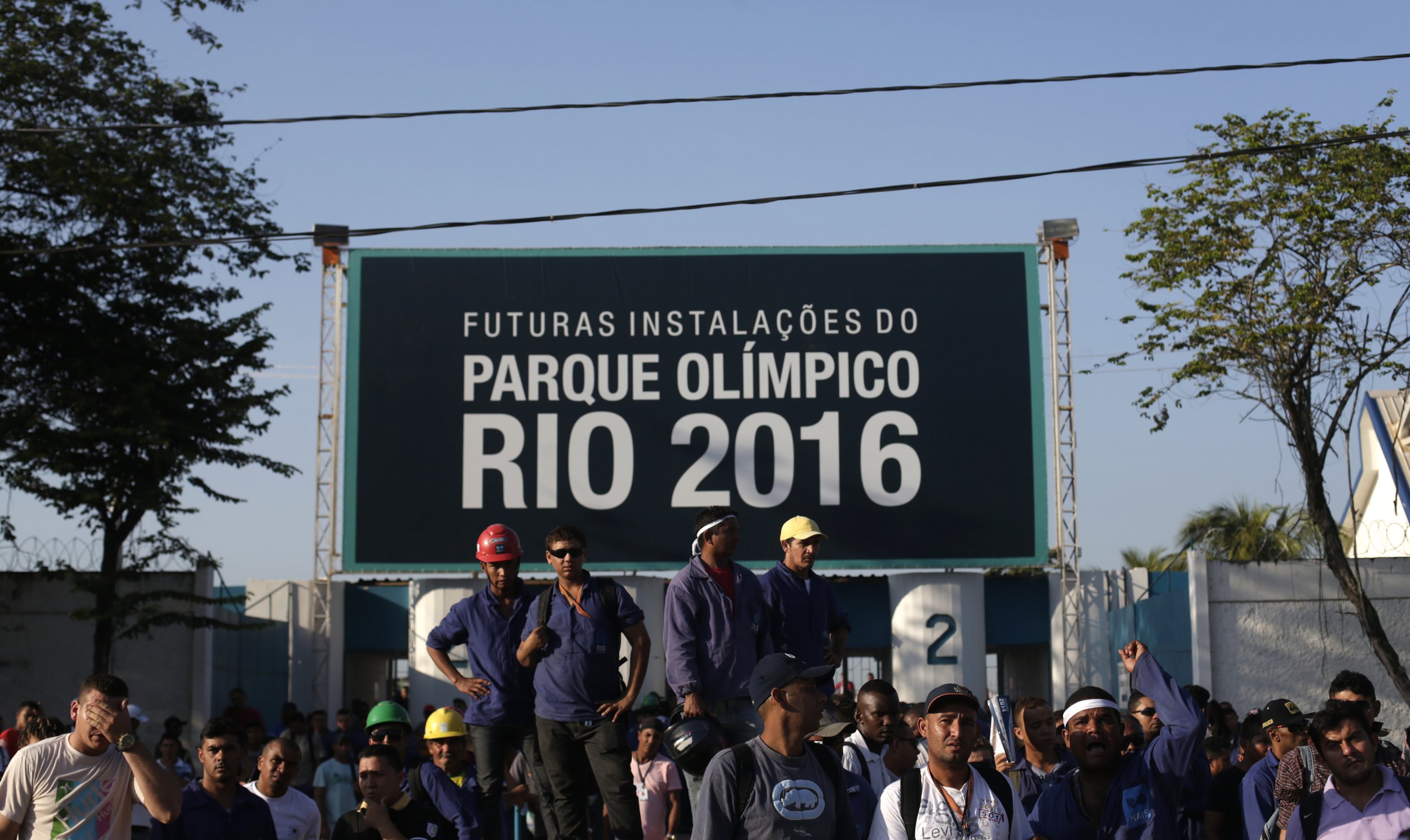 The vice president of the International Olympic Committee has called the delayed, disorganized and controversial preparations for the 2016 games in Brazil the worst he has ever experienced. And for the first time in the history of the modern Olympics, IOC's experts will embed in the host city's organizing committee to guarantee that the games proceed.
"We've become very concerned, to be quite frank," said John Coates, vice president of the IOC, during an Olympic forum in Sydney. "They really are not ready in many, many ways," he added, saying that Rio de Janeiro's preparations are worse than the 2004 games in Athens, which were described by many as chaotic.
Coates, who spoke next to a large poster with the words "Rio: Best Planned, Prepared, Performed" on it, said work has not begun at Deodoro, a venue that will host eight Olympic events. He also said that water pollution was a major concern, affecting sports like sailing and canoeing.
"The city also has social issues that need to be addressed," said Coates. Brazil, which is also hosting the World Cup this summer, has evicted several thousand families in Rio to make way for new infrastructure projects related to these sporting events.
The IOC did not provide details on which projects and venues are on schedule and which are delayed or nonexistent. Instead, media relations manager Sandrine Tonge forwarded excerpts from a press release detailing the results of a recent executive board meeting during which the preparation delays in Brazil were discussed.
To support the Rio organizers, IOC advisers will increase the frequency of their visits and appoint a dedicated joint task force with Rio 2016. They will also create a high-level decision-making body bringing together the IOC and Brazilian government officials. Finally, they agreed to recruit a local construction project manager.
Preparations for the Rio 2016 games have been plagued with problems.
In 2013, Rio's chief operating officer, Leo Gryner, said that $700 million in public funds would be required to balance the budget, though it turned out that unexpected income from local sponsorships resolved that matter, at least temporarily.
Shortly after, Marcio Fortes, the head of Rio de Janeiro's Olympic Public Authority, resigned after complaining about his office's waning influence.
Earlier this month, Maria Silvia Bastos Marques, the president of the Municipal Olympic Company, in charge of preparing Rio de Janeiro for the games, stepped down. Also this month, approximately 2,000 workers assigned to the Olympic Park staged a two-week strike, seeking increased salaries and improved benefits.
Despite these setbacks, the games—the first in South America—must go on, says the IOC.
"There can be no plan B," said Coates. "We are going to Rio. We've just got to make sure that we help the organizing committee deliver games that will enable our athletes, the athletes of the world, to perform to the best of their ability."