Bread Baking Is on the Rise: Drool-Worthy Photos Beyond Sourdough
Due to the COVID-19 outbreak, most of the world has been all but put to a halt for close to two months now leaving millions of people quarantined, self-isolating or on lockdown. People have taken to social media to share how they've been spending their time which for a lot of people, both chefs and novices alike, has meant baking and cooking—a lot. One of the biggest trends has been bread baking. Bread of all kinds: sourdough, banana bread, milk buns—some have even graduated to bagels. But why bread? What makes bread so appealing to bake during a pandemic?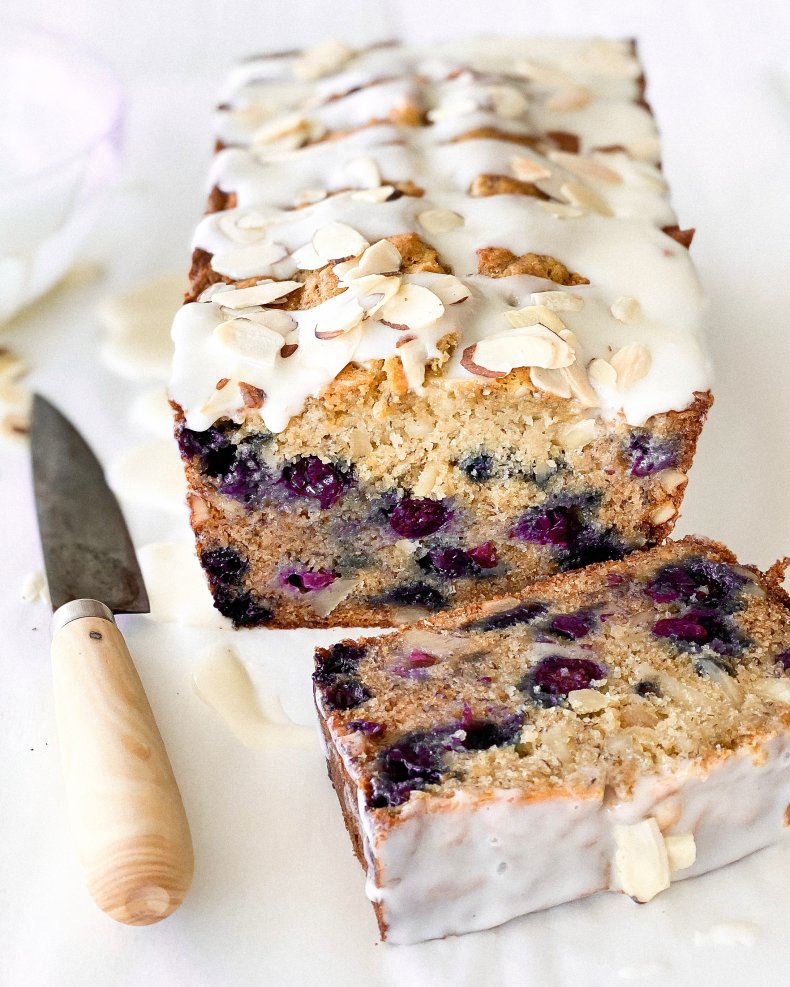 "Baking is comfort, and everyone needs more comfort during the time of isolation. I think baking, and bread baking, in particular, is something that has been on the 'when I have time' project list," Brian Hart Hoffman, editor-in-chief of Bake from Scratch, tells Newsweek. "So, presented with a plethora of time, baking has taken center stage. It is a perfect activity for children to join a parent for and most breads involve a lengthy process, so it fills the day with something delicious to enjoy at the end."
Deb Perelman from @smittenkitchen echoes Hart Hoffman's sentiment and she says baking bread is often an activity saved for ample free time. She says she thinks the trend of bread baking started taking off as soon as shelves became barer and businesses started to close.
"I think it started when people found the pickings at their grocery stores sparse; your favorite sandwich bread is likely to be sold out and if you bought your bread at a bakery, that's probably closed too," Perelman tells Newsweek. "Bread isn't particularly hard to make, but it takes time so it doesn't fit into the schedules of most people with busy jobs and packed evenings. Now that we're free of all that for the foreseeable future, we can dive in."
If you're having trouble figuring out which recipe to try, take a look at these drool-worthy photos we found via Bread Instagram—some don't even require yeast (which these days is getting harder to find).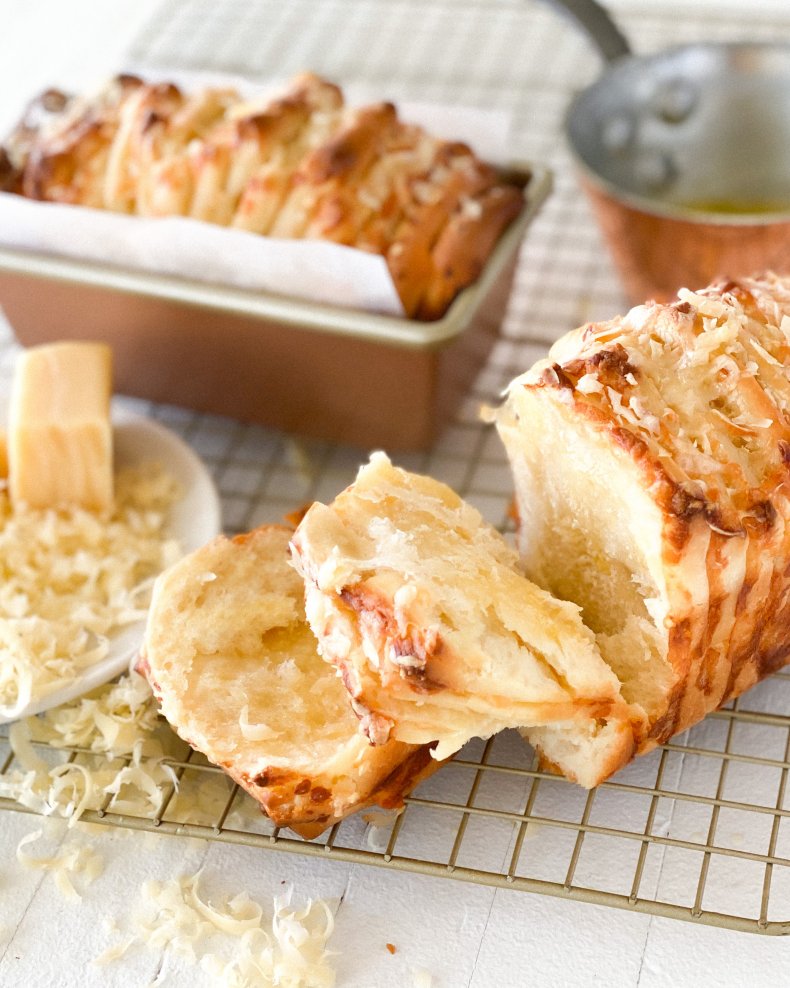 Hart Hoffman, who runs his own Instagram @brianharthoffman, says this four-cheese pull-apart milk bread is his favorite recipe of those he's tried so far.
"The soft texture of the bread combined with the melted cheese throughout created the most amazing loaf that didn't last long on my kitchen counter," Hart Hoffman tells Newsweek.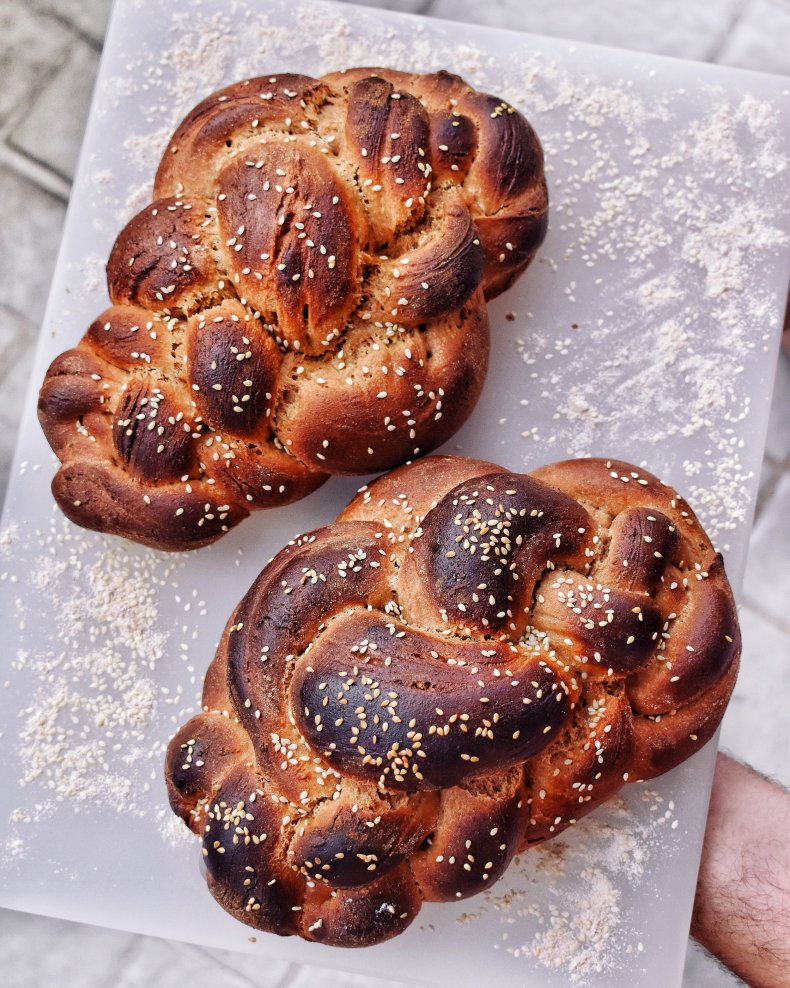 Dayna and Brian Lee, a couple living in New York City, run the Instagram account @artsandfood_nyc where they share some of their favorite eats. This challah recipe, which they pulled from Adena Sussman's cookbook, "Sababa," was made with olive oil and honey.
"It was so easy, beautiful and felt like the challah we grew up with," the couple tells Newsweek. "We made the challah over Zoom with a friend quarantining in L.A. It was the first Friday after Passover when you're finally allowed to eat bread again and there was something so powerful about video chatting with someone across the country and sharing a moment of connection during these insane times."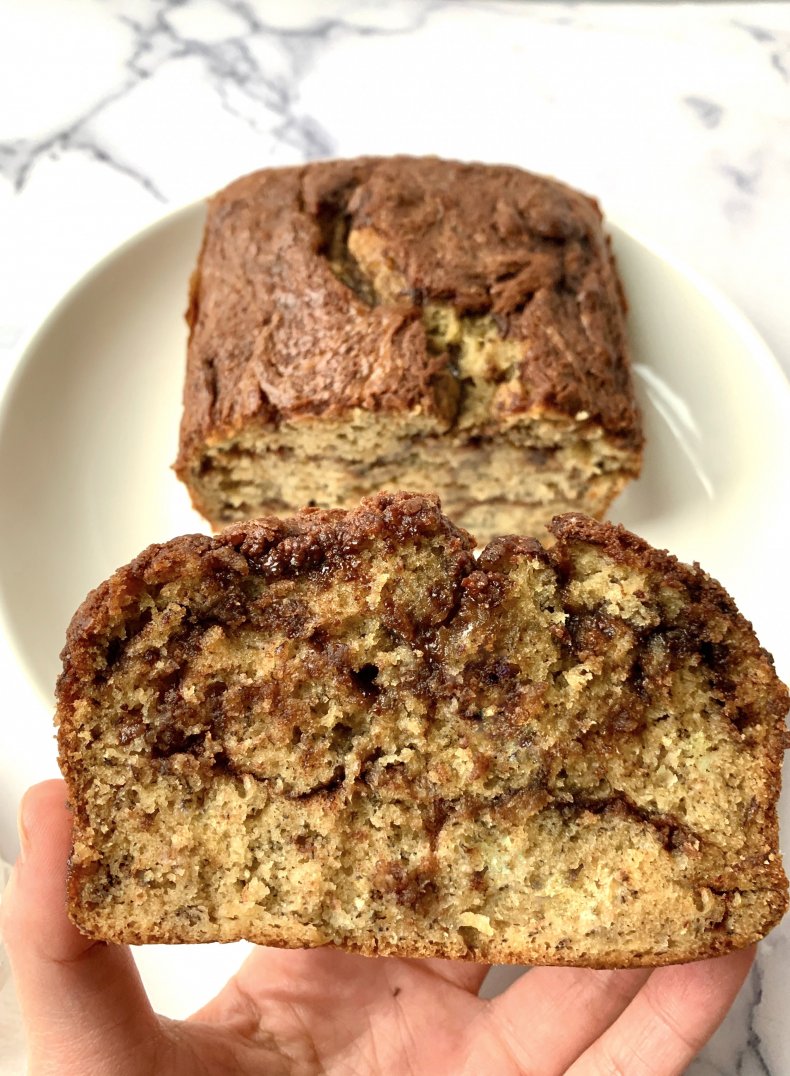 One of the biggest trends seen around social media has been banana bread, but this one, made by Selina Feng who runs @foodwithselina on Instagram, is topped off with a swirl of Nutella. Feng's recipe, which she posts in full on her Instagram account, includes plain greek yogurt—she says the inside becomes both moist and fluffy. As is the case with all banana bread, if you have any bananas that are starting to go brown—maybe too brown to eat alone—those are perfect to throw into a banana bread.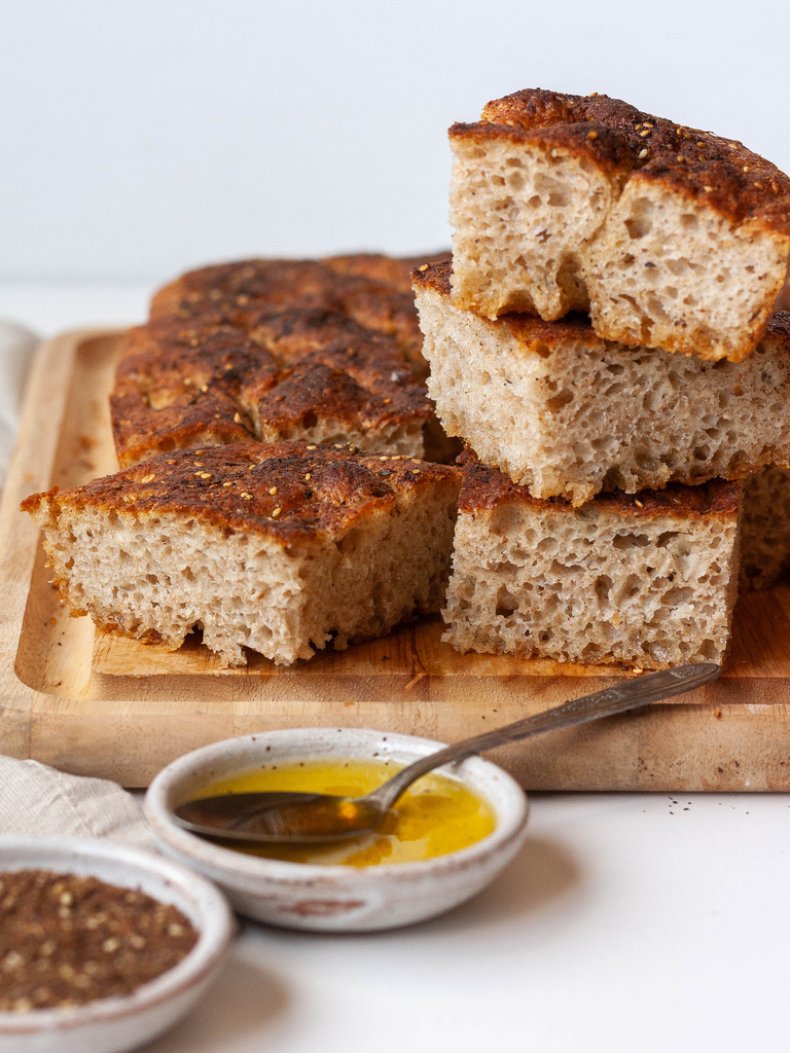 Focaccia is another bread that has been popular to make as it is relatively simple to pull off. This focaccia, however, puts a twist on the typical recipe and is topped with za'atar seasoning. Elena Berusch adapted it from the Bon Appetit Basically Baking series—she said the no-knead overnight dough is what attracted her to the recipe.
"I added toasted sesame seeds and a little whole wheat to the dough and both elements really complement the herby, salty za'atar on top," Berusch tells Newsweek. "I'm a big fan of savory breakfasts, so I ate slices of the za'atar focaccia with sautéed cherry tomatoes, spinach, and feta cheese—totally delicious!"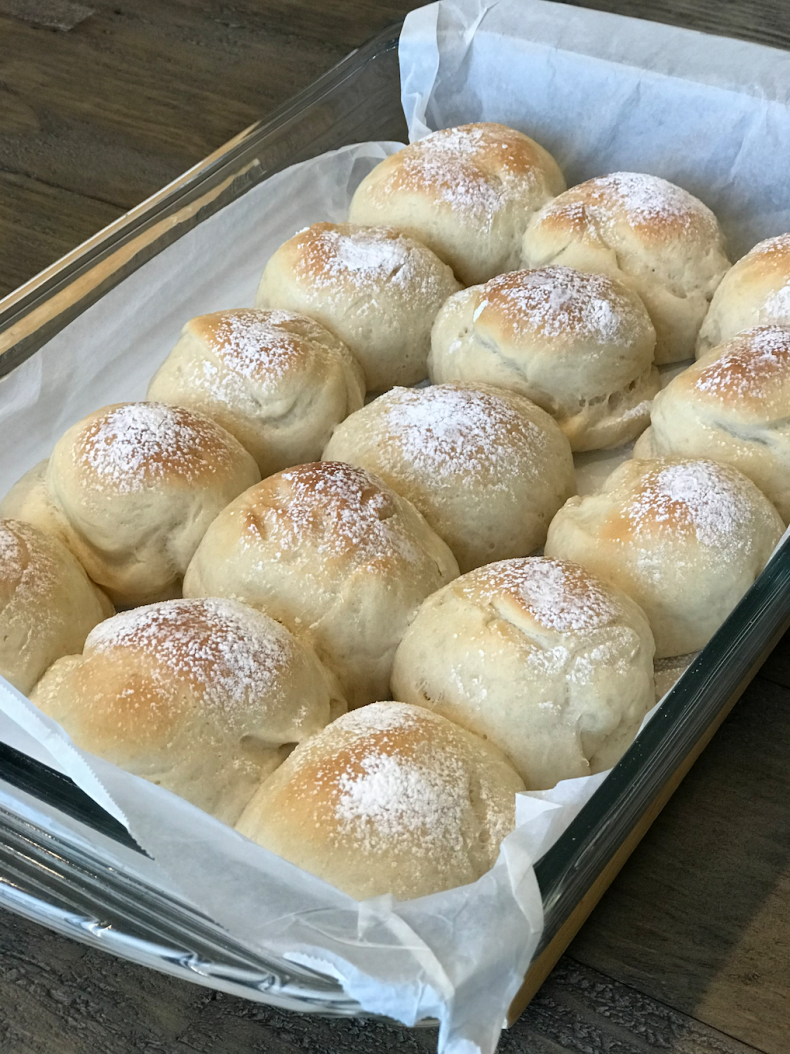 Fluffy Milk Buns is a Japanese bread that's a bit sweet and as My Nguyen describes on her Instagram @myhealthydish_, "It almost melts in your mouth." The full recipe is available on her website and takes just under an hour to complete. Nguyen says they end up similar to King's Hawaiian Rolls, but even more fluffy.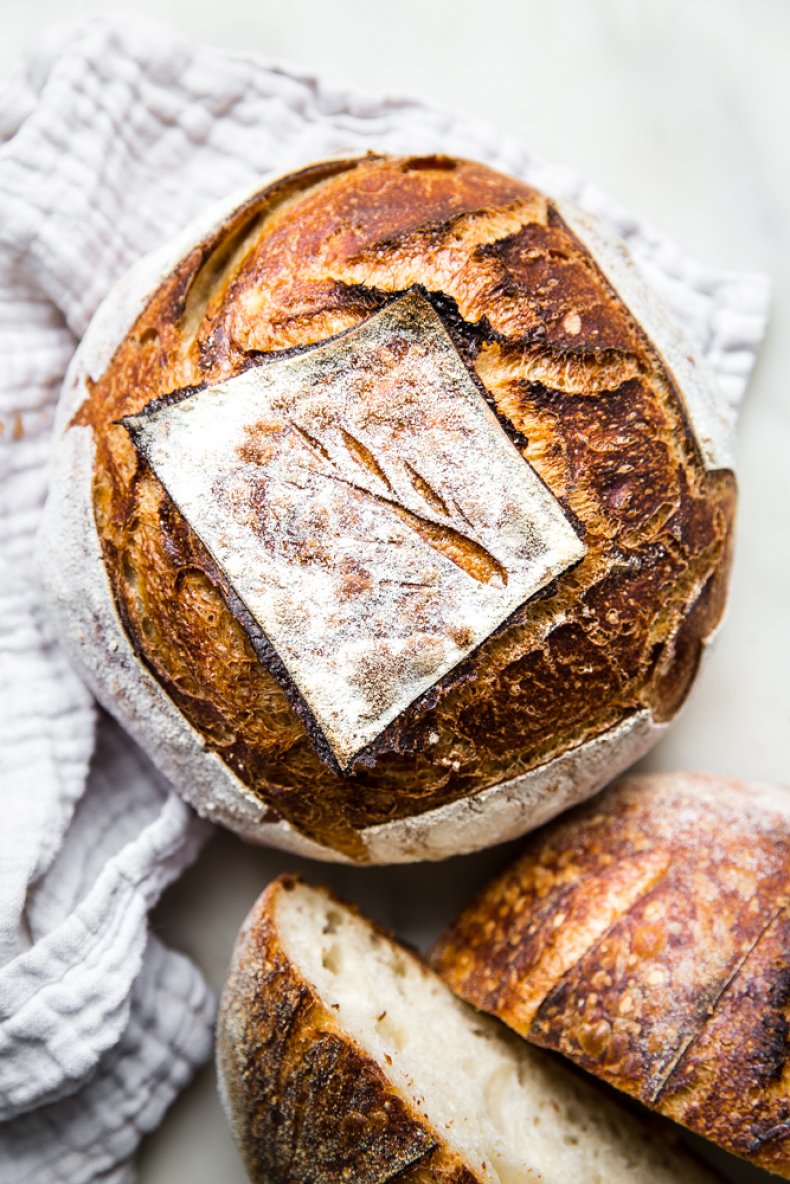 Natalie Mortimer and Holly Erikson, who run @themodernproper Instagram account, posted a step-by-step tutorial of how they make their sourdough bread late last week after requests from their followers.
"What I love about sourdough, aside from the tangy flour that comes from wild yeast, is the ability to make something beautiful out of just water, flour, and salt," Mortimer tells Newsweek. "I've been working for two years to perfect my method and with the unexpected extra time I've been able to actually get it all in writing and even show my kids what my bread process looks like."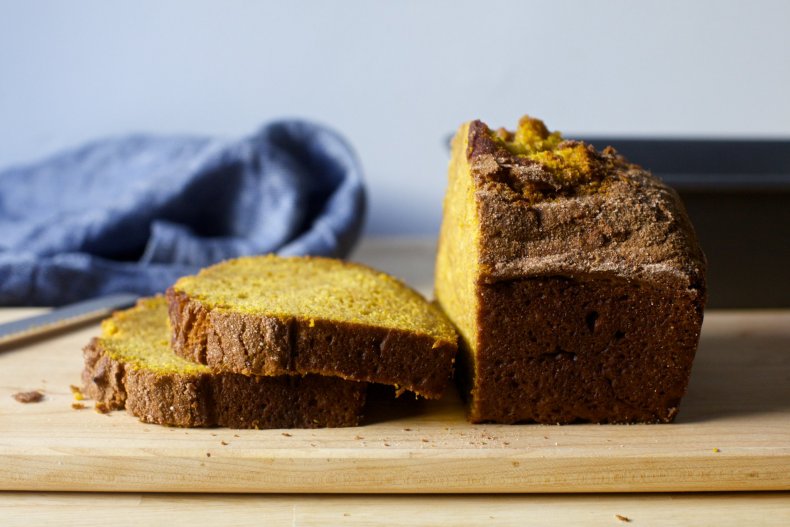 This pumpkin bread is from Deb Perelman at @smittenkitchen, who says she likes this recipe because "it's one-bowl, it uses a full can of pumpkin, it's not overly sweet or rich, and it's so incredibly tall. The top gets crunchy (you'll want to pick it off in big bark-like flecks, but you should resist)."
Perelman says part of what makes bread making in general so appealing, is that it makes your entire home smell great.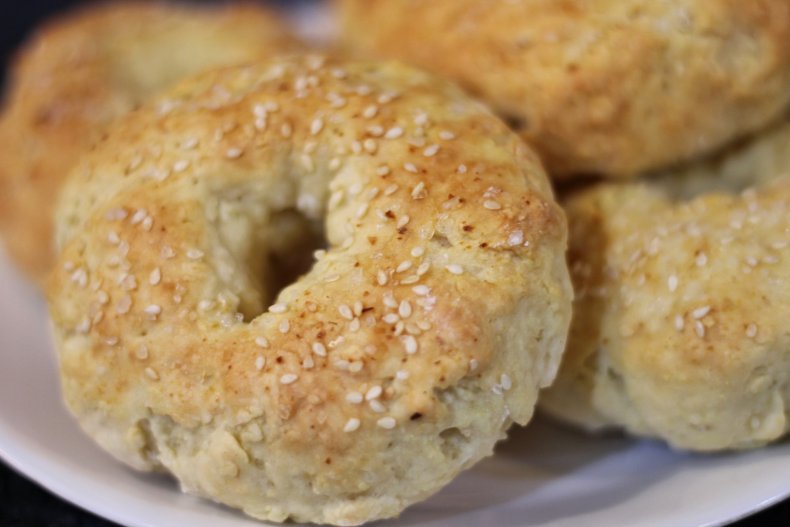 Now, bagels are something we usually wouldn't think to make on our own—leave it to your favorite bagel shop, right? But, Lauren Tedesco's two-ingredient bagel recipe might make you rethink that.
"The best thing about this bagel recipe is how incredibly simple it is," Tedesco tells Newsweek."Since it's just two ingredients (or four if you don't have self-rising flour and are making your own), there is no worry about needing to brave the store for yeast or having to half the day waiting for the dough to rise. These take me about 45 minutes from start to finish (clean up included)."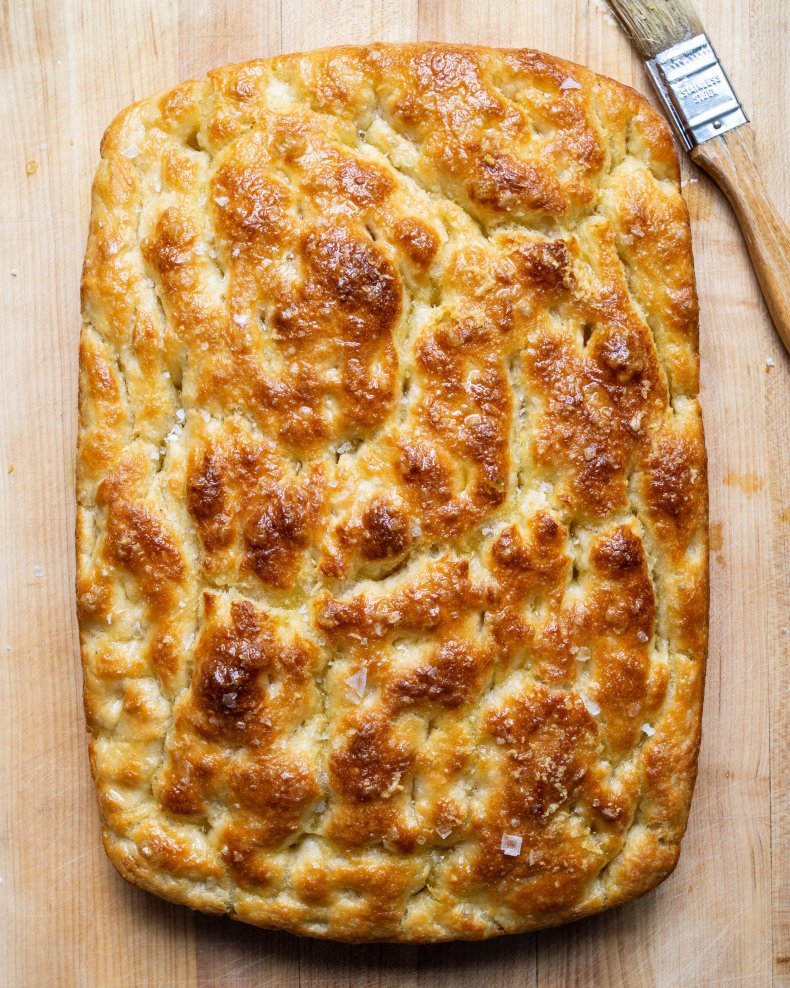 Ashely Marti says this focaccia recipe is so easy, she even taught her child how to make it.
"This recipe is the perfect no-fail sort of recipe. Which with bread, is not always the case. I taught my 11-year-old how to make it because my kids were eating through it so fast," Marti said. "You can make it plain with lots of olive oil and flaky salt, or add toppings like olives, rosemary, tomatoes, or turn it into a pizza with cheese and sauce. It's the perfect recipe to give you confidence in baking bread."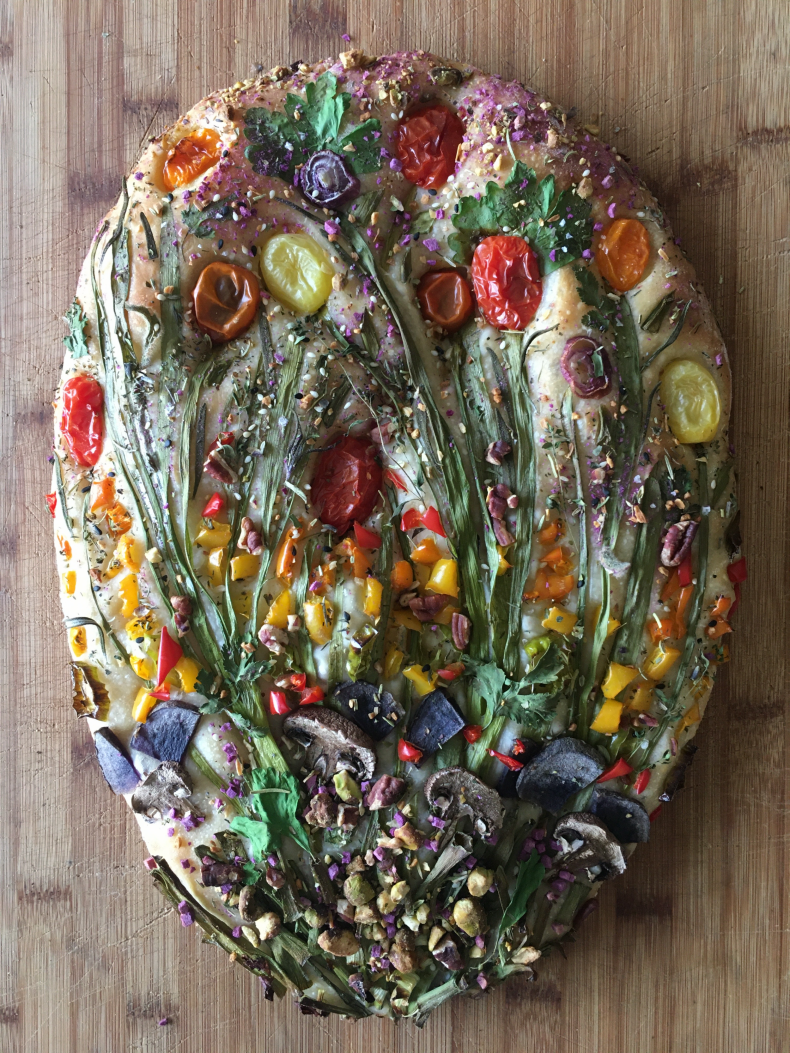 Hannah Page's breads look like edible pieces of art, though their bases are quite simple: sourdough. As she shows off on her Instagram page @blondieandrye, Page utilizes vegetables and cheese to give her breads vibrant color and designs.
"I love traditional, crusty sourdough breads. Being able to bake that type of bread was my reason for getting into this whole thing," Page said. "But there's something really special about the breads that incorporate vegetables and cheeses as well. They become lovely—they draw people in—and they also become all the more nourishing. They're delightful and meditative to make and to eat, and then the images remain to enjoy forever."