Break Up Google? Not So Fast, Consumers and Experts Say
Consumers are likely to be unhappy and initially confused if the U.S. Justice Department's antitrust lawsuit succeeds in breaking up Google, a technology analyst believes.
"I'm not sure what this would do for consumers," Collin Colburn, a senior analyst at Forrester Research told Newsweek. "I don't believe the lawsuit would turn into a net positive. Generally, people like Google search."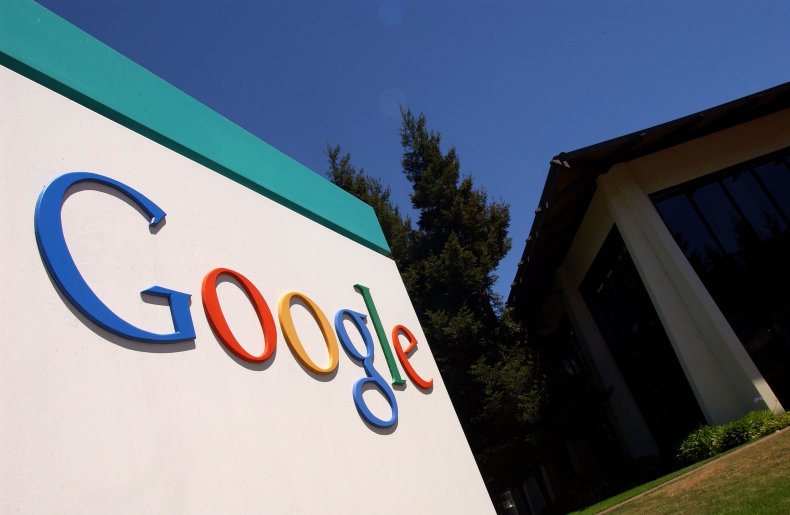 But there will be no immediate changes. Alphabet, Google's parent company, is flush with cash and will litigate the case aggressively. Colburn said the lawsuit could easily drag on for 10 years.
Preventing Google from preloading its search engine on smartphones to give competitors such as Bing, Yahoo or DuckDuckGo a better shot at the lucrative market could easily be undone with a few taps – especially if users are familiar with Google and prefer it, Colburn said.
"I think consumers will rally behind Google if they believe something they like would be negatively impacted," he said.
Google now grabs 88.14% of the U.S. search market, compared with 6.67% for Bing, 3.19% for Yahoo, 1.67% for DuckDuckGo, 0.12% for Ecosia and 0.05% for MSN, Statcounter reported.
Colburn said the antitrust case may be the government's attempt to make up for allowing Google to become the dominant player in the sector due to what some see as lax oversight in the past.
Other major players such as Facebook and Amazon could benefit if Google is forced to give up its online advertising business. Both are developing ad-serving technologies for their customers that don't yet match Google in reach and sophistication, but they are advancing steadily and could benefit if Google is forced to divest its advertising business as part of a future settlement, he said.
"I think there would be mass chaos on the advertising and publishing side," Colburn said. "Google has developed such a supermarket that many would at first say, 'Where do I go?'"
If Google's advertising business is broken up, venture capital would flow into new technologies and a new market leader would emerge and could dominate the sector. If so, the Justice Department in the future may find itself right where it is now: Fretting about the dominance of an innovative, well-run company with huge earnings. In short, the current anti-trust case could become the Lawyers' Full Employment Act and change little except the names of major players in the future.
But Karsten Weide, vice president of media and entertainment at IDC, said Google's breakup would benefit consumers by creating new products at lower prices.
"Google is now so big that it just destroys everybody else," he told Newsweek. "Microsoft spends millions so it can claim to be a distant second in search. More competition will make a thousand flowers bloom – and that's good for everyone."
For example, if the Justice Department wins its case and Chrome becomes a separate company, startups might compete by offering increased privacy to users. New advertising companies might undercut Google's current rates, he said.
"Generally, I think a breakup would have positive effects," Weide said.
The U.S. Justice Department alleges that Google engages in anti-competitive practices to assure a monopoly for its search engine. The lawsuit charges that the search engine, a unit of Alphabet Inc., uses billions earned from advertising to pay cell phone makers, browsers and carriers such as Apple's Safari to make Google the preset default search engine.
The Justice Department believes the practice is self-reinforcing and gives the company an unfair advantage over its competitors.
For years, Google has entered into "exclusionary agreements" intended to "lock up distribution channels and block rivals," the Justice Department charged in a 64-page lawsuit filed Tuesday in U.S District Court in Washington.
Google allegedly "pays billions of dollars each year" to manufacturers Apple, LG, Motorola and Samsung, carriers AT&T, T-Mobile and Verizon and browser developers such as Mozilla, Opera and UCWeb "to secure default status" for its search engine, the Justice Department said.
Kent Walker, Google's senior vice president for global affairs, called the Justice Department's lawsuit "deeply flawed."
"People use Google because they choose to, not because they're forced to, or because they can't find alternatives," he said in a statement. "This lawsuit would do nothing to help consumers. To the contrary, it would artificially prop up lower-quality search alternatives, raise phone prices, and make it harder for people to get the search services they want to use."
While Google is preloaded as the default search engine in many devices, users can easily switch with a few taps. This contrasts sharply with the 1990s when changing dial-up services required users to buy and install new software with a CD-ROM, Kent said.
The market offers users a wide range of choices. In 2019, users downloaded a record 204 billion apps. Many popular apps aren't preloaded, including Amazon, Instagram, Facebook, Snapchat and Spotify, he said.
The market closed down Wednesday, but Alphabet's stock closed rose $34.91 a share, or 2.25%, and closed at $1,585.99. The 52-week range is $1,008.87 - $1,726.10.