Washington Whistleblowers Office Bolstering Security After Break-in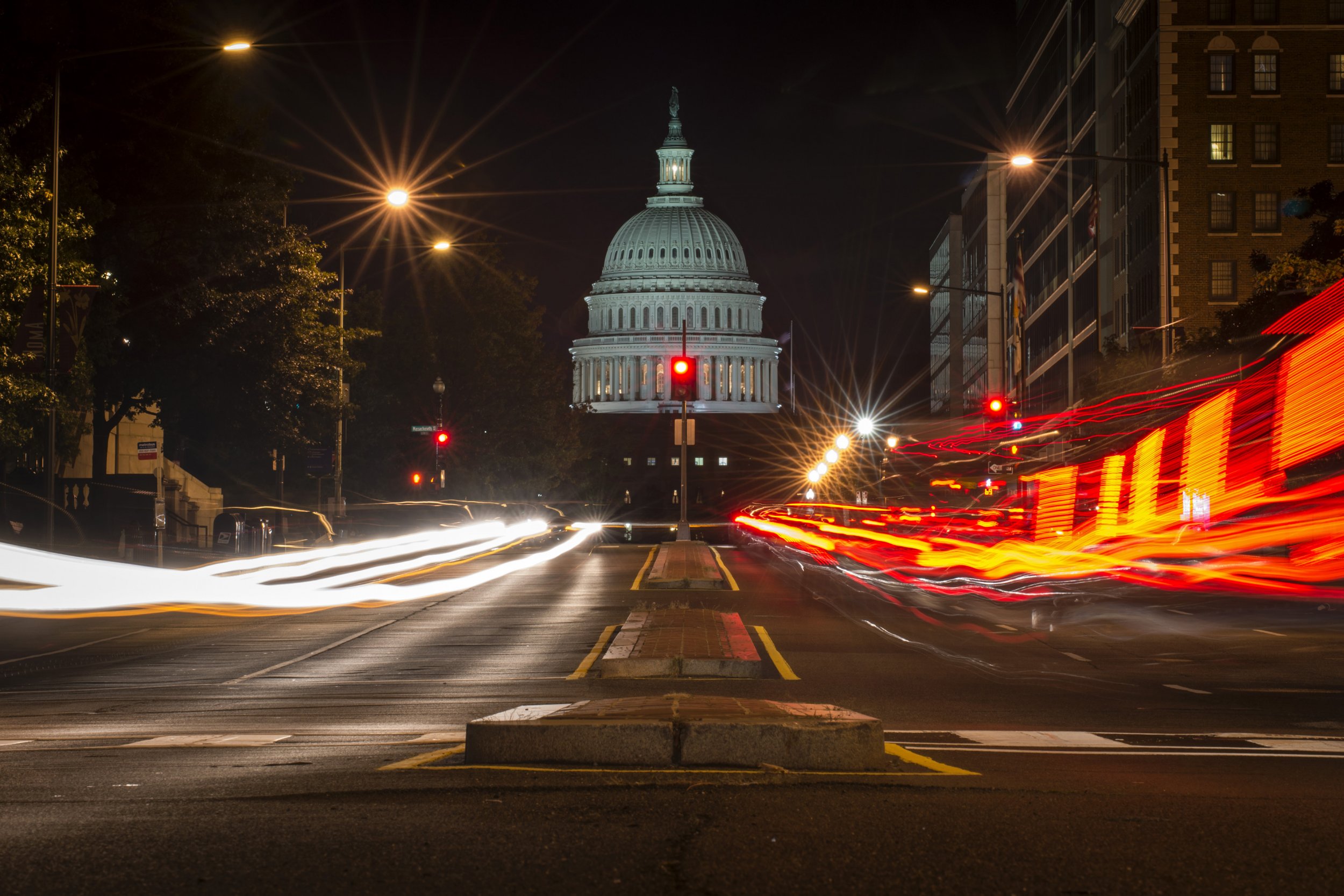 A major Washington, D.C. national-security whistleblowers organization says it's bolstering security after a suspicious break-in last week.
Danielle Brian, executive director of the Project on Government Oversight, which specializes in exposing waste, fraud and abuse at the Pentagon, says it's taking new measures to protect its confidential sources after a Feb. 11-12 overnight break-in, in which the main door and a file cabinet were jimmied open but dozens of computers and other valuable office equipment were left untouched.
"Maybe this was more of an attempt at intimidation than anything else," Brian told The Washington Post on Sunday, two days after Newsweek reported the break-in.
"'The good news is that because of the work we do, we've long taken precautionary measures to protect our information," Brian added. "Now we'll be taking additional precautions, both physically and digitally. Our principal concern is protecting the identity of our sources of information."
POGO, as its generally known, is a private organization that has conducted several sensitive investigations in recent months, including a critical report on a controversial Pentagon leak investigation.
The Washington Metropolitan District Police report on the Feb. 11-12 overnight incident listed its probable cause as "occupation," which means that it was "related to the kind of business" POGO conducts, not ordinary theft, an MPD spokeswoman told Newsweek.
"Whoever did this was after information," the investigators told POGO officials.
For decades, the organization has demonstrated a knack for developing confidential sources in government national security agencies and among military contractors. POGO also publishes a vast, searchable database on the "revolving door" of executives between Wall Street and the Securities and Exchange Commission, which is responsible for policing big financial institutions.
"No valuables were taken, as far as we can tell," Keith Rutter, POGO's chief operations officer, told Newsweek. Nor were any sensitive documents missing, Rutter said. After business hours, access to POGO's fifth floor is restricted to people who have been issued an electronic elevator key.
No other offices in the building were burglarized, according to MPD spokeswoman Gwendolyn Crump. "We are unaware of any other break-in at that location" in downtown Washington, DC, she told Newsweek. "We searched [for other burglary reports] that week."
The purpose of the break-in remains a mystery. The lone file cabinet that was jimmied held only mundane financial items like deposit slips and blank checks, Rutter said. A few employees reported that papers on their desks seemed to have been disturbed, but no sensitive documents were compromised.
Last June, POGO reported that the Pentagon Inspector General's office was "sitting on" a report that former CIA Director and Defense Secretary Leon Panetta "had disclosed 'top-secret' information and other sensitive details" relating to the assassination of Osama Bin Laden at an event attended by a producer of the movie Zero Dark Thirty. The IG draft also referenced an interview that the Defense Department's chief of intelligence, Michael Vickers, gave to Zero Dark Thirty screenwriter Mark Boal. When the IG report was published, Panetta's name was omitted, POGO subsequently reported, as was Vickers's, and neither was subjected to further investigation—a sharp departure from the Obama Administration's practice of vigorously pursuing leaks by lesser-ranking officials and dissidents.
The Pentagon did, however, open a so-called "insider threat" investigation into who leaked the IG draft to POGO. "Our work touches upon a lot of sensitive areas in federal government operations -- from Wall St cronyism to military corruption," said POGO executive director Danielle Brian. "We have a 30-year history of going after the 'bad guys' and protecting our sources, so we're not going to let something like this stop us."
POGO is the second national security whistleblowers group to encounter suspicious activity.
Three years ago, in another heretofore unreported incident, burglars broke into the Washington offices of the Government Accountability Project, which offers legal support to whistleblowers—including, since last summer, NSA leaker Edward Snowden. In the Jan. 6, 2011 incident, the burglars seemed interested in just a few of the computers among the dozen or so in the office. Of the six stolen, two belonged to GAP's national security attorneys, and one to its legal director, according to GAP President Louis Clark. No culprits have been arrested.
Jesselyn Radack, the director of GAP's National Security and Human Rights Program, is a legal adviser to Snowden. In the months since the group's association with the fugitive leaker began, Clark said, "We have had a highly suspicious person twice try to give us so-called 'classified' documents." Because the group is not a news organization, accepting classified documents could leave it open to prosecution.
"Everyone here is instructed never to take classified documents from anyone at any time," Clark told Newsweek. "In these instances, employees followed that protocol so we do not have the documents that were offered.
"One tried to give them to our receptionist," Clark added. "No whistleblower acts like that. We immediately suspected the federal government."
GAP has "beefed up" its security measures several times over, Clark said.
Jeff Stein is a Newsweek contributing editor in Washington, DC.