Fast-food restaurants, such as Burger King, Denny's and 7-Eleven, have all introduced new menu items to kick off January 2020.
From a personal-sized breakfast pizza at 7-Eleven, all you can eat pancakes at Denny's, and a plant-based version of Burger King's Crossain'wich, there are lots of new dishes being served for breakfast this month.
Additionally, Thomas' Burger will be giving away free bagels — find out below how to claim yours.
7-Eleven Breakfast Pizza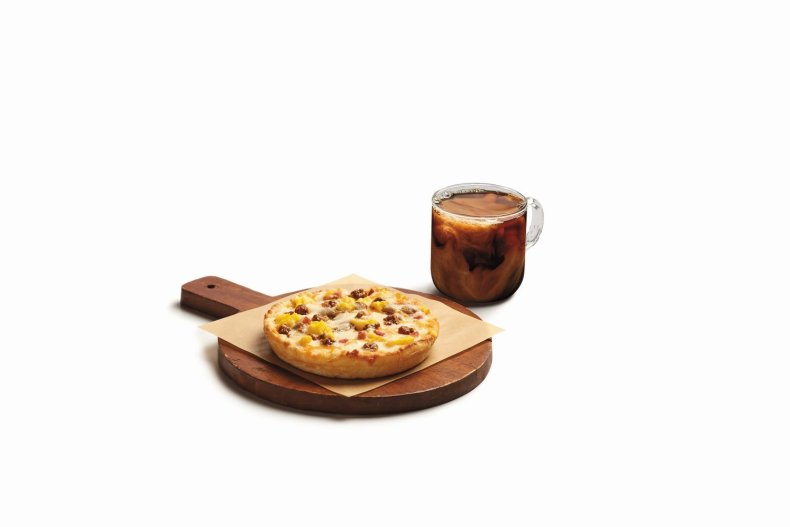 7-Eleven has introduced a personal-size breakfast pizza to its stores. The hot, ready-to-eat pizza is topped with white gravy, scrambled eggs, sausage crumbles, bacon, ham, and a blend of mozzarella and cheddar cheese, and sells for $2.
The pizza will be readily available in the hot shelves in the morning and can be prepared on request during the rest of the day.
Robin Murphy, 7-Eleven fresh foods product director, said in a statement: "7-Eleven stores' busiest time of day is right in the heart of traditional breakfast hours, and people are hungry.
"We took our busiest time of day and (one of) our customers' favorite hot foods – pizza – to create what we think will become a breakfast favorite that is delicious and easy to eat on the go."
Denny's Super Duper Slam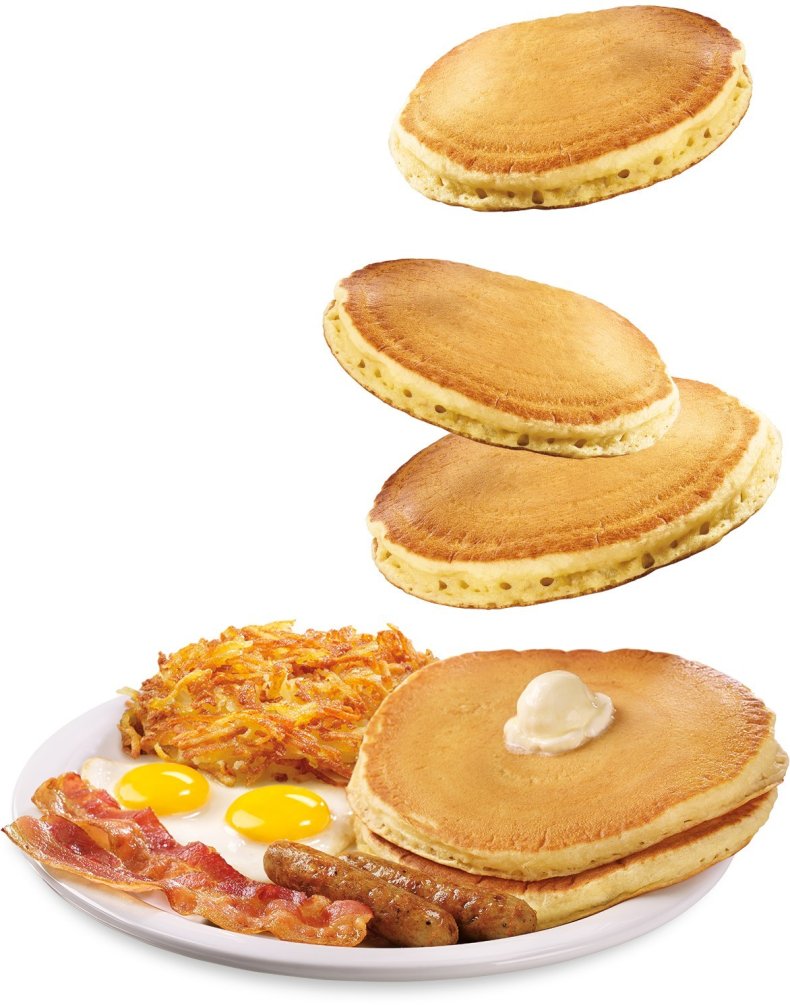 Denny's is taking its Super Slam breakfast a step further by introducing the Super Duper Slam. Denny's guests can order two eggs, two strips of bacon, two sausage links, crispy hash browns, plus all you can eat buttermilk pancakes for $6.99. While it's a typical breakfast meal, the Super Duper Slam will be available all day.
Additionally, Denny's has added new items to its menu, including a Parmesan Chicken Sizzlin Skillet, a Santa Fe Sizzlin' Skillet, a Crazy Spicy Sizzlin' Skillet, and a Bourbon Chicken Sizzlin Skillet.
John Dillon, chief brand officer for Denny's, said in a statement: "When we launched the Super Slam we thought we had taken our signature Grand Slam to the limits, but at Denny's, we're always asking ourselves how we can give our guests even more for less.
"To kick off 2020 and take the Super Slam to never before reached heights, we decided to combine two of our favorite deals – All You Can Eat Pancakes and Super Slam – to give guests the endless (pancakes) value and delicious dining experience that the Super Duper Slam delivers."
Burger King Impossible Crossain'wich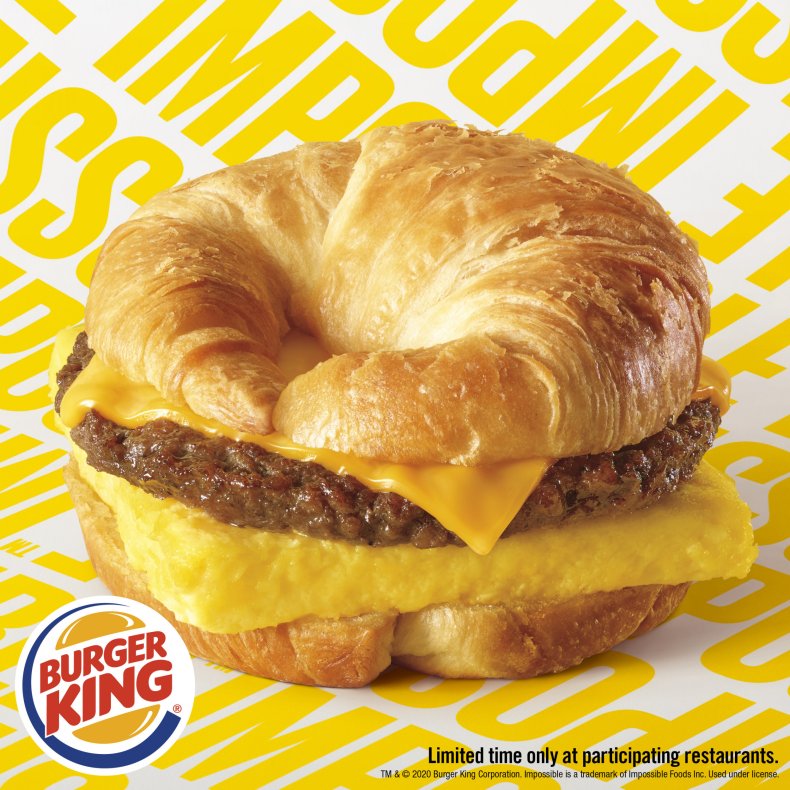 Later this month, Burger King will be testing its Impossible Crossain'wich, which is made up of a toasted croissant, egg, cheese, and seasoned plant-based sausage. It will be tested at 139 Burger King restaurants in Savannah, Georgia; Lansing, Michigan; Springfield, Illinois; Albuquerque, New Mexico; and Montgomery, Alabama, for a limited time.
The plant-based sausage is made by Impossible Foods and has fewer calories, less fat, no cholesterol, and more iron than a conventional Jimmy Dean's raw pork sausage.
Free Bagels from Thomas' Bagels
You can get a free bagel on January 15 to celebrate National Bagel Day. Thomas' Bagels will be giving away free cream cheese bagels in Chicago, Denver, Los Angeles, Orlando, and Philadelphia from 7 a.m. until 1 p.m. on Wednesday, January 15.
Plus, hidden in one bagel in each city will be an orange ticket redeemable for a smartwatch, and one golden ticket will be hidden in one bagel across the five cities which will be redeemable for a $2,500 grocery shopping spree.
Eduardo Zarate, Senior Director of Marketing for Thomas' Bagels, said in a statement: "Bagels are a delicious and treasured member of the Thomas' family so we couldn't think of a better way to kick off our year-long, 140th anniversary than with a nationwide celebration of National Bagel Day.
"Fans loved our pop-up celebration in Philadelphia last year, so we're excited to bring together bagel fans from all across the country in 2020 as we 'toast' to this iconic classic on January 15!"