Breaking Bad is making a return. Vince Gilligan, creator of the acclaimed AMC series widely considered to be a cable-TV masterpiece, is working on a two-hour movie. It remains unclear if the project is a theatrical release or whether it will run on AMC.
At this point, there is no word on if stars Bryan Cranston and Aaron Paul are involved. The working title is reportedly Greenbrier, and the plot follows "the escape of a kidnapped man and his quest for freedom," according to the Albuquerque Journal.
This vague description seems to imply it will follow Paul's character, Jesse Pinkman, who made an escape in the series finale. Production begins this month in Albuquerque, New Mexico, where the series was set and filmed.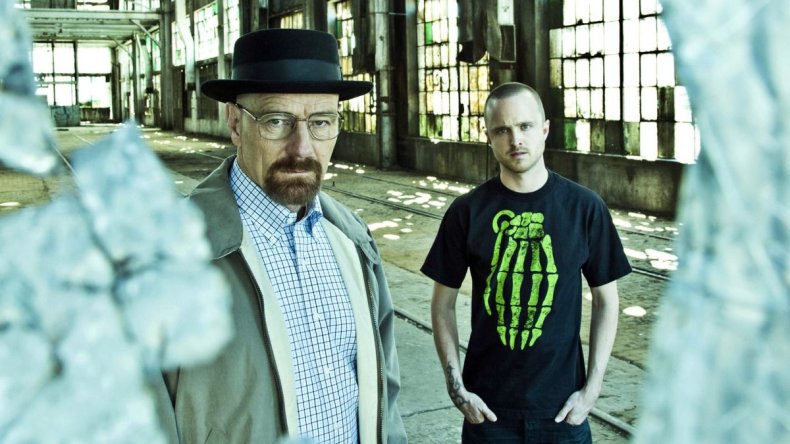 This isn't Gilligan's first time doing a Breaking Bad spinoff. Better Call Saul, a prequel series, is about to enter its fifth season. It's one of AMC's best shows. Better Call Saul executive producers Mark Johnson and Melissa Bernstein are said to be attached to the new project in some capacity. Gilligan will write, executive-produce and direct.
Breaking Bad's protagonist was Walter White, played by Cranston. In Season 1, he's a high school chemistry teacher who is diagnosed with lung cancer and turns to making and selling meth with a former student so his family is financially secure when he dies. The series ran for five seasons, concluding in 2013.
Are you excited at the prospect of a film? Sound off in the comments.