Breaking the Bank In Monte Carlo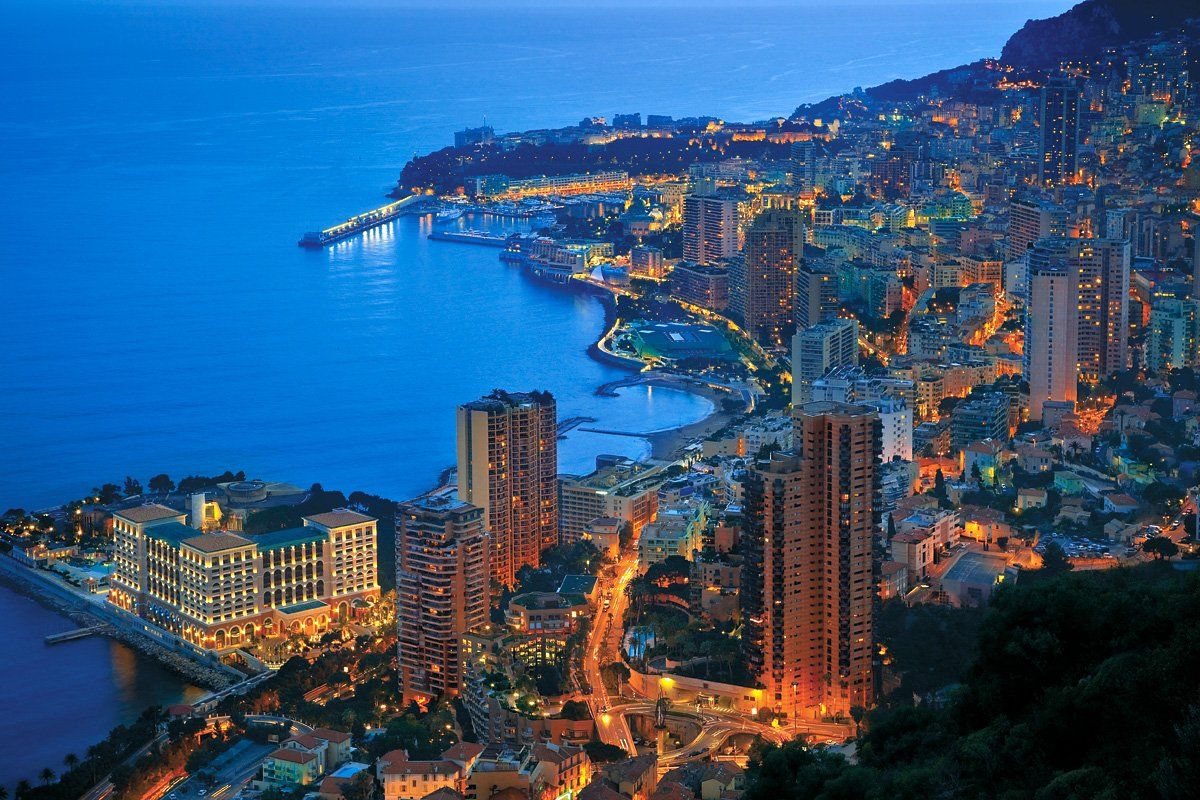 It rates among the greatest gambling stories ever recorded. July 1891, high noon in Monte Carlo, then as now a surreal resort for the world's elite, and a paunchy bald man with pork-chop sideburns walked into the golden light of the Place du Casino. He must have looked like a pickpocket threading his way through Europe's first and finest gambling hall, parting the Von's and De's in room after room of cigar-scented millionaires and playboy archdukes. He was an untitled interloper, but when he found a roulette table, he bet like a king.
You can guess that he won, of course, but Charles Deville Wells did much more than just win. He flourished. Decades before 007 set the standard for courage in Monte Carlo, this middle-aged, marginally employed Englishman defined it. He didn't cheat, as far as history knows: he gambled. Though he could scarcely afford the air in his lungs, he doubled and tripled down on his bets, multiplying his wins until the casino buckled under the onslaught.
It happened when Wells backed the number 5, and every angle involving the number 5, all with maximum bets. And it worked: the number hit, paying out a half-million dollars in today's money, more than was on the table. Wells had "broke the bank," in the words of casino management, inspiring that deathless phrase and a racy fin de siècle song, "Breaking the Bank at Monte Carlo."
Laugh all you want, but what person has not fleetingly imagined themselves as the flamboyant winner in a grand casino? I certainly have, and it was with Wells in mind that I accepted an invitation to walk in his footsteps, courtesy of the state-owned Société des Bains der Mer (SBM), which runs many of the best spas, restaurants, casinos, and hotels in Monaco, the principality of which Monte Carlo is the most famous quarter. I accepted the invitation with quietly rapacious intent, a dream to break the bank once more. Funny thing is, I'm sure SBM was wishing me luck.
Wells had been a one-man revival plan, spurring enough international publicity—with his new 300-foot boat, gala dinners, and hotel-room lifestyle—to make the early 1890s among the best gambling seasons then on record. These days, SBM could use another shot of good publicity. The financial crisis thinned the usual Monte Carlo crowd, contributing to perhaps the first back-to-back money-losing years at SBM since the company was founded in the mid-19th century. The woes have elicited a three-year "Renaissance" plan, aimed at wooing high rollers, but also a new generation of Wells-like fools. I was happy to buy a lint brush and lead that charge.
The best way to arrive in Monaco is by helicopter. (It's also the cheapest, if you're traveling alone.) The nose dips, the doors shake, and the soaring masts of beautiful yachts tickle the belly of the bird as it hews to the coastline from Nice to Monaco. The country materializes suddenly at the base of the Maritime Alps, as if a rock slide were magically zapped into a red-and-cream-colored dreamscape. There's the harbor, like a bathtub of immaculate toy boats. There's the palace, atop the highest point in Monaco, seized more than 700 years before by the same family that rules today. There's the miniaturized Paris Opera House, originally built as a home theater for the royals.
But where is the helicopter supposed to land? Monaco is richer per capita than any place on earth, and denser than many of the poorest. The buildings huddle like debutantes in an overfilled elevator. And as I approached the hidden heliport—looking more like a smoking terrace at the water's edge—I found myself wishing for the sumptuous old train line that ferried in Wells.
Fortunately, the Hôtel de Paris once again crowded my mind with wonder. It was built in 1864, summoned out of a dusty olive garden shortly after the casino. In financial documents, both are still listed under SBM's full name: the Sea Bathing Society and Foreigners' Circle of Monaco, a ruse to throw off those who might object to gambling. Despite the name, this was never a casual endeavor. My arrival initiated a silent five-star service machine that ferried me from car to room and down through a marble-lined underground tunnel to lunch at Thermes Marins, a "regenerative" spa.
There, I mulled my treatment options. Botox shot? Perhaps a massage with "diamond powder" or a rub down with "caviar cream"? No, I chose a hot stone and precious oil treatment calibrated to rebalance my energy while I wore a disposable thong. Well, I didn't choose that last part. "Now you know how we feel," the masseuse said, as I slipped on the garment and felt the spirit of Wells slip off for some alone time.
We reunited for dinner at the Buddha Bar, an Asian-inflected lounge for Far East millionaires. I think I saw some inside, but it was the short walk over from the Hôtel de Paris that was the real micro-tour of Monaco today. While a few people shone as though dipped in exquisite lacquer, they shared the sidewalks with a surprising number of wan tourists. One need only glance at the port to understand why. Some days, a vessel disembarking a single person takes the big spot. Others it is taken by a cruise ship, disgorging thousands of a kind considerably broader of limb and thinner of wallet. Monaco is known as a place for the rich, but every day it is swarmed by the average, your author included.
A few hard-won rules: Never say, "Garçon!" to a waiter. (It means 'boy.') Don't kiss people on both cheeks, or even one cheek—not until you've known them for a long while. Above all, obey the casino dress code. This isn't Vegas. No sport shoes, shorts, flip-flops, military uniforms, or religious garments. After Buddha Bar I walked through the casino, wearing a dark blue suit and feeling oceanic about my chances. I watched the walls, looking for the seams that mean a private room is a push-away, and imagined my way into them. Then I retreated without sitting down.
The next day was another unbroken streak of perfect service and beautiful surroundings. Living like the rich can quickly become monotonous, so routine that you eat homemade sorbet at Monte Carlo Beach Hotel—a wonderful time machine redesigned to evoke an era when bathing suits had buckles—and you feel like your life was always this way, and will be this way forever. That spell held me through evening drinks at Le Bar American, a woozy wood-paneled space lined with photos of Orson Welles and Errol Flynn. It intensified over dinner at Le Grill, with its panoramic view of the sea. It dissipated only much later, long after dark, when I finally found my roulette table and put ₣40 on the number 8. It hit.
"Thank you, sir," the croupier said as he paid out the bet. "Thank you," I replied, like a marble pillar of idiocy.
He slapped my leg and held out his hand. He wanted a tip. There are sayings in the Monte Carlo casino, phrases that managers use when money swims into a player pocket, and the player sashays out the door. They say, it's just going for a walk, a vacation, a trip around the magnificent fountain out front or down the slope toward Jimmy'z nightclub, where it will untz, untz, untz back into the coffers of SBM. They say, above all, "the money always comes back."
And they're right, which is why I've let you down, Mr. Wells. Rather than let the money ride all night, I took my winnings for a walk to the bar, and though it pains me a bit to admit it, now that the spell of Monte Carlo has been broken, I spent it all on what I remember only as snapped lime slices and empty glasses of gin and tonic. So in the end, I didn't break the bank at Monte Carlo. It broke me. But I recommend the experience.