Russian A321 Jet Downed By Bomb, Russian Security Chief Says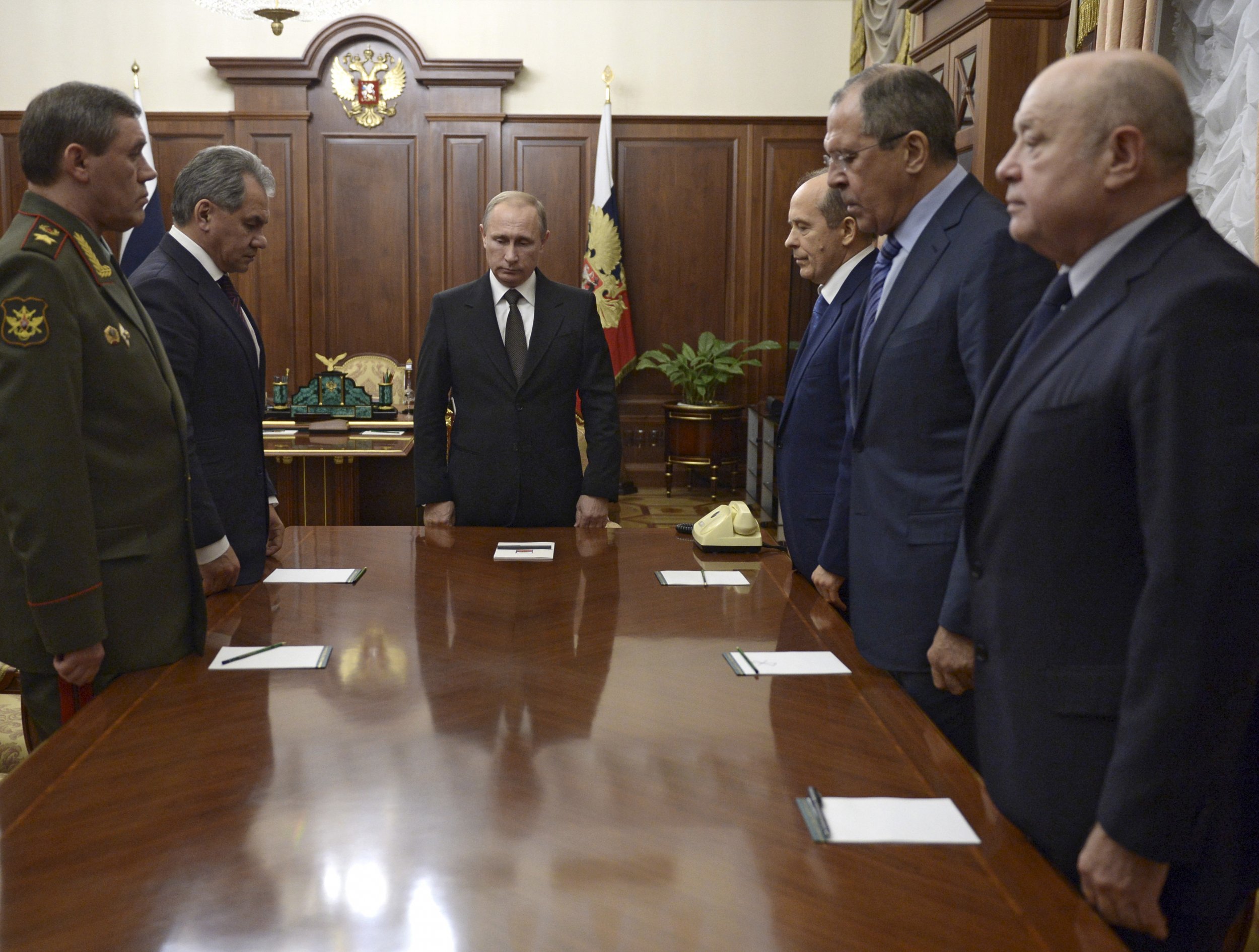 Russia's Federal Security Service (FSB) announced a $50 million reward for information about those responsible for the crash of the Russian Metrojet liner in Egypt's Sinai peninsula as the FSB director told the Kremlin the crash was likely a "terrorist act".
The Russian Metrojet A321 crashed shortly after taking off from Egypt's Sharm el-Sheikh airport in late October on its way to St. Petersburg. All 224 people on board, the vast majority of whom were Russian, were killed.
"We can definitely say that this is a terrorist act," Alexander Bortnikov, head of the FSB said at a televised meeting with Russian president Vladimir Putin, broadcast on state TV channel Rossiya 1, the transcript of which has been published by the Kremlin.
Shortly after that, Russian state news agency RIA Novosti reported that the FSB was offering a $50 million reward for "evidence contributing to the detention" of the attack's perpetrators. Egyptian authorities detained two employees of the Sharm el-Sheikh airport on Tuesday morning, in connection to the downing of the plane, security officials told Reuters on the condition of anonymity.
So far the investigation into the crash has not given an official verdict into the cause of the incident, though U.K. and U.S. governments have expressed concern that it may have been an explosion on board. Egypt initially dismissed reports of the Islamic State militant group (ISIS) carrying out the attack as "propaganda" despite the group claiming responsibility within a day of the event.
The official Russian line now also points to a deliberate explosion.
"An improvised bomb with a capacity of up to 1.5 kilograms [3.3 pounds] of TNT exploded on the flight," Bortnikov said. "As a result what occurred was the collapse of the aircraft in the air, which explains the large scatter pieces of the fuselage of the aircraft."
Commenting on the announcement by the FSB, Putin vowed to "punish these criminals" who carried out the attack.
Putin said: "We have to do it without any statute of limitations, uncover them all by name. We will search for them wherever they may be hiding. We'll find them in any corner of the world and we'll punish them."
This is a developing story and will be updated as more information becomes available.