Breakthrough Discoveries and a $650 Million Gift Usher in a New Age for Psychiatric Research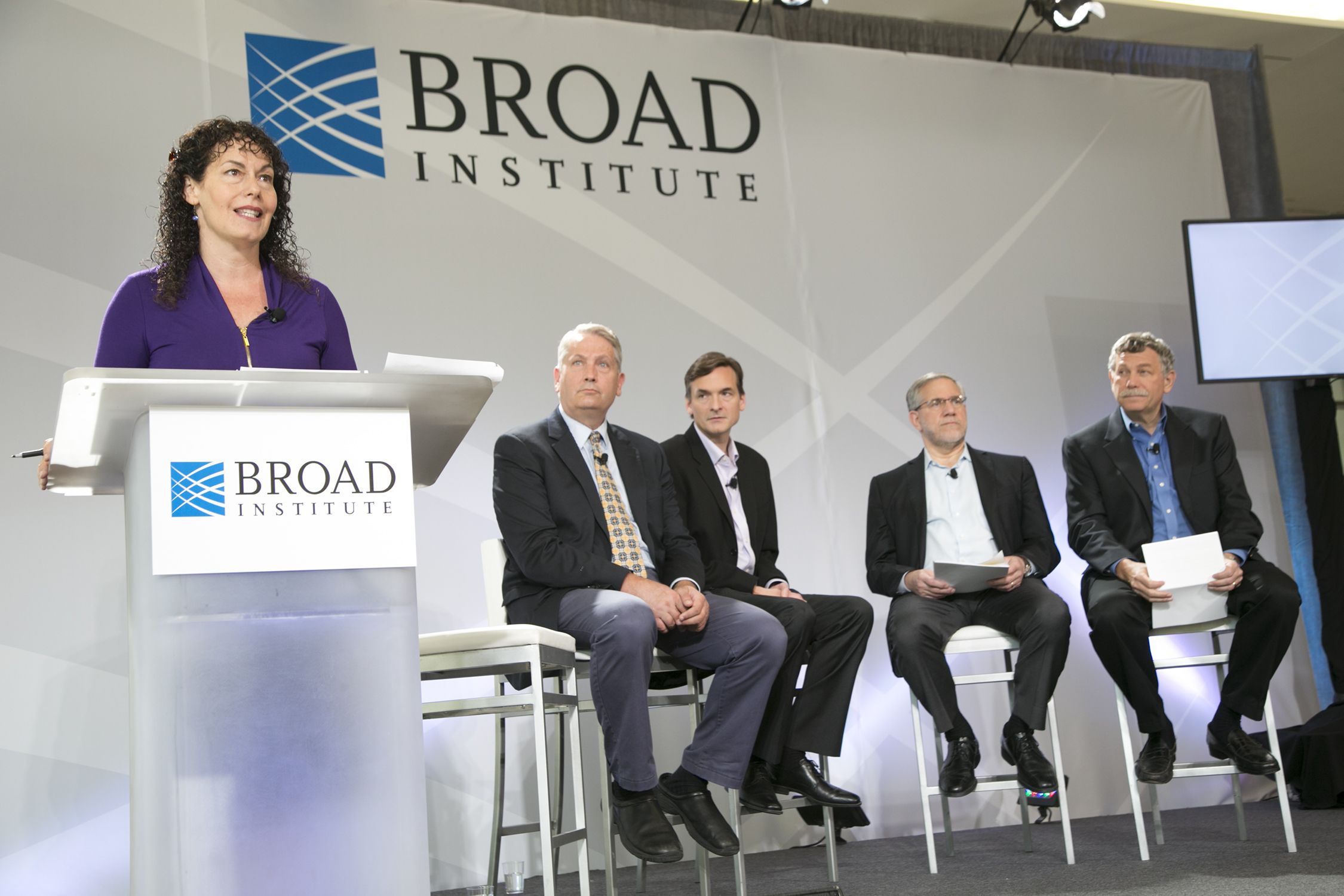 Two ground- and record-breaking events coincided to make Tuesday a momentous day in the biomedical research community. One was the publication of an article providing the first-ever molecular insight into psychiatric disease—a field that has for decades remained stagnant, leaving patients dependent on treatments developed in the 1950s and 60s. Upping the ante on this monumental occasion was philanthropist Ted Stanley's pledge of the largest amount of money ever privately donated to fund psychiatric research.
Stanley's $650 million check is made out to the Broad Institute, a biomedical research institution that brings together faculty from the Massachusetts Institute of Technology, Harvard University, the Harvard-affiliated hospitals, and collaborators worldwide. The Broad Institute's Stanley Center for Psychiatric Research played a key role in the breakthrough study published Tuesday in the scientific journal Nature. The family for whom that research center was named played a key role, as well.
The Stanley Center for Psychiatric Research was founded at Broad in 2007, thanks to a $175 million donation given by Ted and Vada Stanley. The couple took up the cause as their own after their son, Jonathan, was struck by bipolar disease with schizoaffective symptoms during his junior year of college. Though Jonathan responded well to medication and, after years of treatment, recovered fully and went on to lead a healthy life, the Stanleys recognized that their case was fortunate. The medications and treatments currently available to mentally ill patients do not work for everyone, and certainly not everyone can afford them.
Reminding Newsweek that the word philanthropy comes from the Greek philanthrōpos, meaning love of mankind, the Broad Institute's founding director and president, Dr. Eric Lander, tells Newsweek, "If you want a definition of philanthropist, go look at Ted Stanley."
"Many people would have said, 'Well, thank goodness I'm done with that.' But what Ted and Vada Stanley did was say, 'Wow, there are so many people who are not as lucky as we are. We now have an obligation to look out for all of them.' They took this on as a cause, and they didn't have to do that," says Lander.
The Stanleys' second, much larger donation comes as their initial investment produces spectacular scientific returns. The article published Tuesday reports the discovery of 108 regions of the human genome underlying schizophrenia, 83 of which had never before been linked to the disease. The project originated at the Broad Institute with Dr. Edward Scolnick, a well-decorated medical researcher: In his previous work, Scolnick led the development of the first AIDs virus drugs, as well as cervical cancer vaccines and cholesterol-lowering medications. He was also on the team of scientists that identified the first cancer gene in 1982.
Scolnick has said in reference to that period of breakthroughs in cancer research, "I think we're at exactly the same stage now in the field of schizophrenia and severe mental illness."
To push mental illness research to the next stage of discovery, Scolnick's idea was to bring together an international consortium of more than 300 scientists to tackle the project as a team. Together, they collected DNA samples from over 150,000 people around the world, of whom nearly 40,000 suffer from schizophrenia.
At first, people thought the idea was too grand—that psychiatric disease was too complicated to approach in this way, and the project was doomed to fail. But Dr. Scolnick believed otherwise, and soon "everybody around the world rallied around Ed Solnick," says Lander, who describes the man as "a kid in a candy shop;" even now in his seventies, Scolnick "still writes emails at three o'clock in the morning," using "all caps and exclamation points when he's excited about some bit of science." Dr. Lander said of his colleague, "He has never lost that spark of excitement. That's why he's so successful."
His successes in this project will eventually lead to new approaches to treating schizophrenia.
"A field can go for a century with very little progress made, and it's fair to say that that's been the situation with psychiatric disease," says Lander. "In the entire twentieth century, we really had no clue what the biological basis of psychiatric disease was. What treatments were found came by accident, so we did not improve them." No one knew how. The good news is that soon we will.
"We are seeing laid out before us the pieces of the jigsaw puzzle of psychiatric diseases," says Lander. "We know that they're complex, and they involve multiple systems in the brain, and each of those systems involve multiple pieces encoded by genes, but we now have, because of this amazing work . . . 108 pieces of a jigsaw puzzle on the table. And we're beginning to see them fit together!"
Sticking with the metaphor, Lander adds, "We don't have the whole picture filled in, but you know how exciting it is with a jigsaw puzzle when . . . you can begin to see faces and buildings and mountains emerge, and eventually you're going to see the whole picture . . . There is, in short, a path forward."
The contrast is stark between the prospects of psychiatric research now versus the field's outlook prior to this study. Lander confides, "I would say that when Ed Scolnick first came to the Broad and laid out this program, most people would have bet against it. They would have said, 'Psychiatric disease is just too complicated and too hard; it's not going to work.' Many people enumerated the reasons why it might fail."
Lander and his colleagues repeatedly emphasize that, while Tuesday marked a turning point in the field of psychiatric research, their work is far from complete. Their end goal is to establish a complete molecular understanding of mental illness and to develop from that understanding a cornucopia of drugs and other treatments that will stop mental illness in its tracks. A great deal more funding, collaboration, DNA samples, research, and time is required before the end is in sight.
"I'm sure it's going to take at least a decade. I'm pretty sure it won't take more than three," says Lander, acknowledging that predictions about the rate of scientific advancement are difficult to make. They'll need lots of funding to sustain them, whether it's ten years or 30. For his, part, Stanley hopes that his gift will be a beacon calling the world's brightest minds to the field of psychiatric disease research. In Tuesday's live broadcast announcement, he also urged other philanthropists to contribute to the cause.
Lander called on young scientists to join the field, pharmaceutical companies to return to it, patients to donate samples, and the National Institutes of Health as well as funding agencies in other countries to get involved.
One in four Americans currently suffer from mental illness. Globally, hundreds of millions of people are struck by diseases like schizophrenia and bipolar disorder, which onset before the age of 25 seventy-five percent of the time. Too often resulting in a lifetime of lost potential and productivity, these diseases impose huge burdens on individuals, families, and society. And the prevalence of these diseases has increased and is expected to keep increasing.
"Now is the time that we all should work together," Lander told the audience at the Broad Institute on Tuesday. Following up with Newsweek later that afternoon, he said, "Progress is going to happen."