The head of New York City's Brearley School, Jane Fried, called a letter written by the father of a former Brearley student opposing the all-girls prep school's race-based curriculum "deeply offensive and harmful."
In an email sent to the school community, Fried addressed the 1,700-word letter written by Andrew Gutmann, a former investment banker whose 12-year-old daughter attends the Manhattan school, and mailed to 650 families.
"Many have written to say that they found the opinions expressed in the letter to be deeply offensive and harmful, and we agree," Fried wrote. "This afternoon, I and others who work closely with Upper School students met with more than one hundred of them, many of who told us that they felt frightened and intimidated by the letter and the fact that it was sent directly to their homes."
She went on, "We express our unequivocal support for our Black, Asian, Indigenous, Multiracial and Latinx students, faculty, staff, and alums. Many of our students of color, especially those who identify as Black, felt that the letter questioned their belonging in the Brearley community. Their belonging and their excellence are unquestionable."
The letter, published last week on journalist Bari Weiss' blog, blasted the Upper East Side school for "appeasing an anti-intellectual, illiberal mob."
"I object to the charge of systemic racism in this country, and at our school," Gutmann wrote. "Systemic racism, properly understood, is segregated schools and separate lunch counters. It is the interning of Japanese and the exterminating of Jews. Systemic racism is unequivocally not a small number of isolated incidences over a period of decades."
He continued, "Brearley, by adopting critical race theory, is advocating the abhorrent viewpoint that Blacks should forever be regarded as helpless victims, and are incapable of success regardless of their skills, talents, or hard work. What Brearley is teaching our children is precisely the true and correct definition of racism."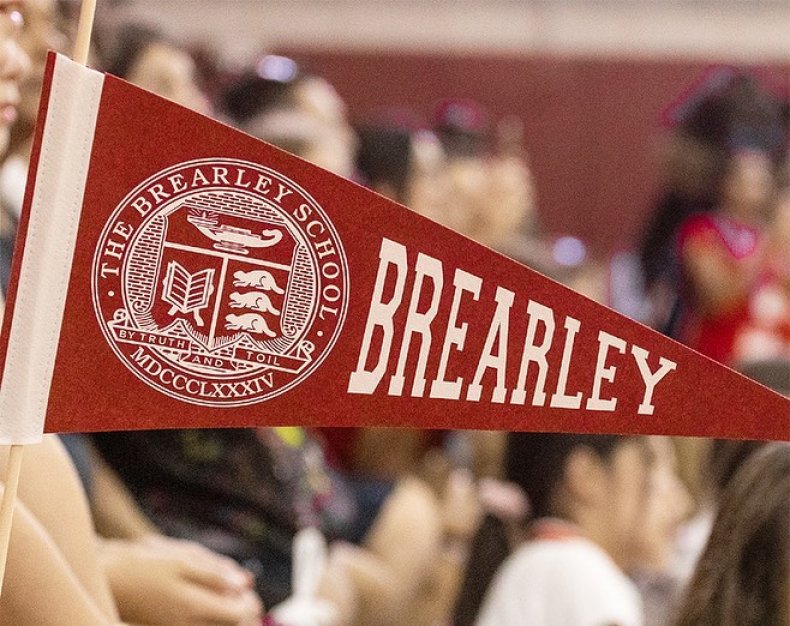 Gutmann said he also objected to the school's use of the words equity and diversity, as well as the school's advocacy for groups and movements including Black Lives Matter and anti-Asian and anti-Semitic organizations.
He said he had personally spoken to many parents of the school who also believe that "Brearley's antiracism policies are misguided, divisive, counterproductive and cancerous."
The school requires teachers, staff members, students and parents to participate in antiracist training as part of its mission.
"The Brearley School condemns racism in the strongest possible terms and is committed to building an antiracist community," the school's website reads. "This work requires active introspection, self-awareness and the determination to make conscious and consistently equitable choices on a daily basis."
Fried said students at the school "noted that as this letter, which denies the presence of systemic racism, crossed their doorways, the evidence of ongoing racism—systemic and otherwise—is daily present in our headlines."
She added, "We are all expected to engage in this work with respect for one another. This letter failed both in content and delivery to meet that expectation. We are better than this and we must do better for our students. They are counting on us."
The school is attended by daughters of Chelsea Clinton, Tina Fey, Drew Barrymore and Steve Martin. Famous alumnae include Caroline Kennedy, Elisabeth Murdoch, Jill Clayburgh, Gertrude Vanderbilt Whitney and Mary Catherine Bateson.
Newsweek reached out to the Brearley School for further comment but did not hear back before publication.