I had a preventative double mastectomy in 2011 when I was 24-years-old, and during the same procedure, I had reconstructive surgery on both breasts.
It was really strange in two ways; firstly, I was always the youngest person in the waiting room ahead of my surgery, and because I wasn't yet ill, I was at risk because of a gene that many women in my family carry.
The first time my Mom had breast cancer was when she was pregnant with my baby sister 30 years ago. Mom is a GP, but she thought she was going to die because she couldn't have much in the way of active treatment during the pregnancy.
I'm 33-years-old now, and when I think about it, I don't know how she did it. My sister was born in 1990 in London, England, where we grew up, and Mom had a lumpectomy as soon as she could to remove the cancerous tissue. Then, within a couple of years she had a recurrence of the breast cancer in the same breast.
I remember how drained she was by the radiotherapy and chemotherapy, and that she was still working as a doctor while going through all the treatment. I remember stroking her leg on the hospital bed when she then went into hospital for her initial single mastectomy.
Over the next few years she wore a breast prosthesis, and she hated it. She called it her lump—she'd say to us, "can you pass me the lump?"
A little later on, when I was a young teenager, my mom's younger sister also developed breast cancer while pregnant with her second child. And eventually the cancer spread to her brain and sadly she passed away in 2001.
And at that point we were thinking, "there's something not right here." For two women in the same family, at a similar age, to both have cancer as they had their second child—it was too similar.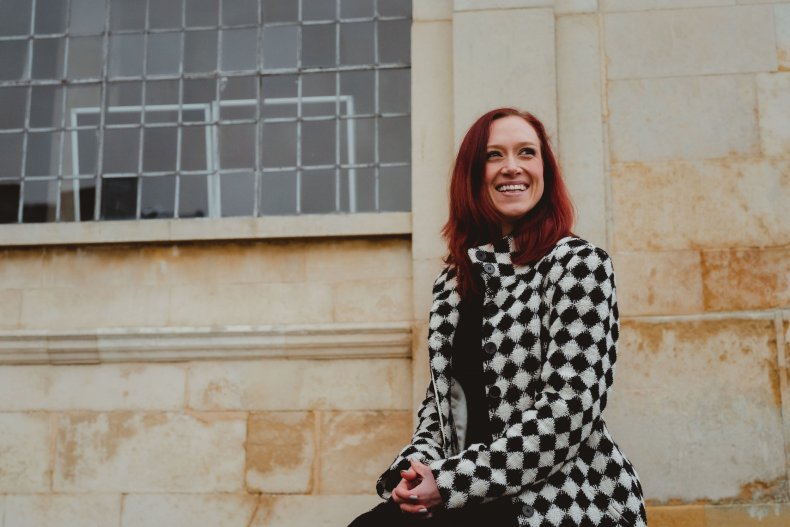 Doctors had retained, with the permission of my family, a blood sample from my aunt. So they were able to test both my aunt's blood sample and my mom, and confirm that they both had the BRCA1 genetic mutation.
Essentially, having the BRCA1 mutation increases the lifetime risk of breast cancer for the person who has them from around 12 percent that the general population has, to a risk of between 60 and 90 percent in the U.K. In the U.S women with the BRCA1 mutation have, on average, a 72 percent risk of breast cancer. The risk of ovarian cancer also increases. Plus, the BRCA1 mutation has been linked to increased risk of melanoma, so it's really the gift that keeps on giving!
After my mom's results I pushed quite hard to be tested, even though I was only 19. I felt that I needed to know so I could plan my life. It was just a simple blood test, but a few months later I was told that I also had the same genetic mutation.
I spent a weekend crying, and then thought, "what am I going to do about this?" I saw all kinds of different people at the local hospital—from plastic surgeons to surgical oncologists—everyone was really supportive.
I was recommended to take action by the age of 25, and after taking lots of advice, I decided to have a preventative double mastectomy when I was 24-years-old, because the timing fell between my undergraduate degree and my postgraduate degree.
I get really cross when people say that it's like a free boob job, because that couldn't really be further from the truth. During my surgery all of my breast tissue was removed, which I can tell you is deeply unpleasant. Then surgeons put expandable implants in, partially filled, beneath the pectoral muscles because I had no breast tissue to support full implants
In a way, I did quite a lot of grieving before the surgery, so I remember feeling preternaturally calm on the morning of the operation. Though part of me was freaking out and thinking, "I'm going into surgery, effectively completely well, and it's going to fundamentally change the way I feel about my body." So it was a weird juxtaposition.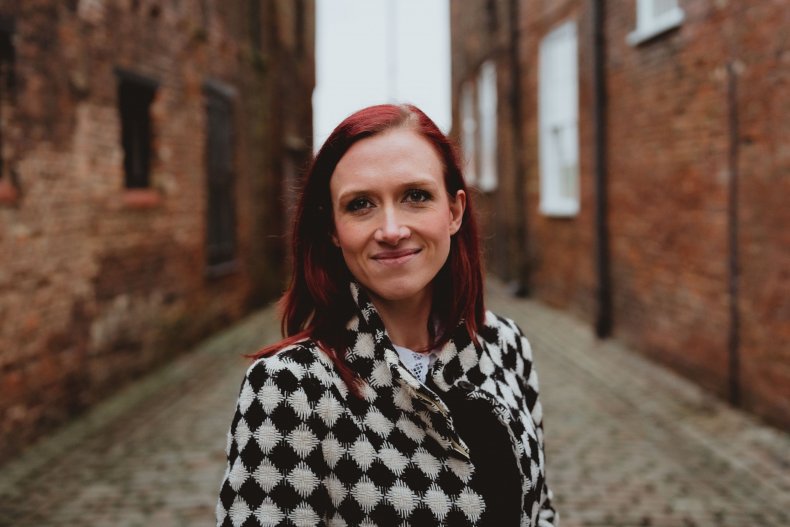 My sister also had a double mastectomy when I was 27 and she was 24, and I found it really difficult watching her go through it. But I was really open with her about my experiences. I had no idea what I would look like after, but at least I could tell her what to expect.
Though Mom had a single mastectomy initially, when her sister was diagnosed with breast cancer, she then had a full mastectomy. Even though she hadn't had the genetic testing at that point it was clear there was something going on. And she's had her ovaries removed, because of the risk of ovarian cancer. That is the next thing my sister and I have to consider really before we turn 40.
Mom, my sister and I are very open anyway, but if anything all going through mastectomies has brought us closer together. We have our "Team Boobies" WhatsApp chat, which my sister started. We're very supportive of each other.
I consider myself a feminist and I don't like the idea that my appearance is the only defining thing about me. But at the same time, your breasts are an important part of your sexuality, so post-surgery I have felt like I am grieving that loss.
I was about B cup before, and immediately after surgery I was very small—now I'm about back up to a B cup size. But I am effectively completely numb—I don't have any feeling in my breasts really at all. Except, maddeningly, I sometimes feel an itch that I can't scratch because of the numbness.
And there are certain things that I can't wear anymore, underwired bras for example, and certain things I need in a bra because of my scars, and the lack of sensation.
I found myself going into changing rooms and the only thing I could get were either beige "grandma bras" or sports bras. I found that really distressing. And because I was dating, I found myself in my 20s, having discussions with people where I was having to say, "by the way, I've had a double mastectomy."
I'd had all these episodes where I'd been trying to find something to make me feel confident, sexy and feminine again, but something snapped in me last year.
I got married in September 2019 and beforehand I was trying to find some pretty lingerie to wear under my wedding dress and on my wedding night.
I was asking for lingerie without underwire and everyone was pushing me in the direction of the underwired bras, and I had to keep explaining my double mastectomy. I found the whole thing really upsetting, and I just thought, "I can do something about this!"
So I decide to start a business, Valiant Lingerie, creating lingerie for women in a similar situation. Because I've spent the last nine years since I had a double mastectomy feeling miserable in changing rooms and having the odd cry.
As I began this journey in November 2019, I started to get all these messages from women in their 20s, 30s, 40s and 50s, these incredible women who had been through so much and are so brave and courageous saying, "yes! I don't want to wear these beige bras anymore, I don't want to wear "nana" bras!"
I had one young woman tell me that something she found really traumatic about her journey through surgery was having to throw away her old lingerie collection. She said she felt like she was throwing away her sexuality.
Another woman told me that she had had a double mastectomy but no reconstructive surgery, and she was desperate for something to wear for her partner to make her feel sexy again. She said that she can't stand going into lingerie departments because she feels like she has no right to be there any more.
Both those stories made me cry.
I'm hoping to launch my collection, lockdown permitting, around August time. It's currently three sets—bras with matching underwear.
I didn't want them to look like post surgery bras. I wanted them to look beautiful and desirable. They have pockets in for people who wear breast forms, they're not underwired and they are all designed so that the seams don't irritate scar tissue. They look like something that would make you look like you, not "you plus cancer".
I just wanted to create something beautiful and sexy for the women who want it and need it. So they can feel beautiful again, and feel confident in their bodies that have been through so much.
Eleanor Howie is a former lawyer, a Boobette with the charity CoppaFeel and the founder of Valiant Lingerie.
The views expressed in this article are the writer's own.
As told to Jenny Haward