Nearly 40 Percent of Breast Cancer Patients Concerned About Cost of Treatment, Study Finds
The outlook for breast cancer survival is more optimistic than ever, following a 39 percent decrease in mortality between 1989 and 2015, according to the American Cancer Society. But treatment costs remain dizzyingly high—and for some patients, price is prohibitive to recovery.
Nearly 40 percent of breast cancer patients fear the financial impact of their costly treatment, researchers found in a study published Monday in the journal Cancer. Almost 75 percent of women who expressed concern said their physicians didn't address their financial apprehensions, aggravating their anxieties about the disease, which affects one in eight women during their lifetime.
In a survey of more than 2,500 breast cancer patients and 845 surgeons and oncologists who treated them, researchers concluded that the "financial toxicity" of cancer treatment plagues women but is rarely addressed by their doctors, even though the majority of health professionals said their patients had broached the topic with them.
A 2016 study estimated that breast cancer treatment costs varied by stage, ranging from $71,909 for non-invasive stage 0 to $182,655 for stage-four cancer. The National Cancer Institute said those costs are likely to increase: Cancer will likely grow more prevalent as the U.S. population ages, and more advanced technologies will hike up costs.
The weight of the burden varied among women. Nearly 20 percent of patients reported spending more than 10 percent of their household income on medical expenses their insurance didn't cover. Black and Latina women fared worse; they were more likely to worry about ensuing debt and losing their home or utility access after failing to pay their bills on time. Almost half of black women undergoing cancer treatment reported cutting down on food spending.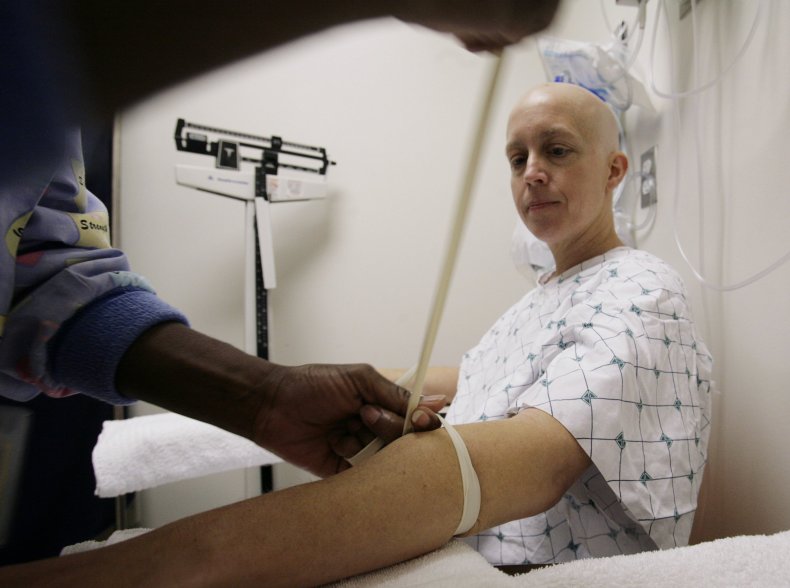 "To cure a patient's disease at the cost of financial ruin falls short of our duty as physicians to serve," lead author Reshma Jagsi said in a statement. "It's simply not acceptable to ignore patients' financial distress any longer."
Steep medical costs can wreak havoc long after a patient's cancer enters remission. Cancer patients are more than twice as likely to declare bankruptcy, a 2013 study found, and patients under 65 are up to five times more likely to go bankrupt than their older counterparts. A survey by nonprofit the Pink Fund claimed 37 percent of breast cancer survivors are still in debt.
Insurers set limits on how much people can spend on health care each year, and cancer treatments often far surpass those limits, forcing patients to pay out of pocket. But the societal costs are also staggering: Cancer care cost taxpayers more than $137.4 billion in 2010, and national expenditures have increased for nearly every type of cancer in the years since. In 2017, the U.S. spent $19.3 billion on breast cancer alone, the highest amount of any single cancer site, according to the National Cancer Institute.
In many cases, treatment costs force cancer sufferers to either tackle their disease and end up in debt or live with the disease untreated and endure poor prospects. More than 45 percent of all cancer survivors skip taking prescribed medication that could keep relapses at bay, a 2016 study found.
Financial insecurity can interfere with patient health during treatment, too. Many women, particularly black and Latina women, continue to work after being diagnosed to keep their health insurance and pay for their care, Jagsi found in a previous study. More feel pressured to return to work "too soon" to make up for lost productivity.