Breast Cancer Rates on the Rise in Black Women in the U.S., Especially in the South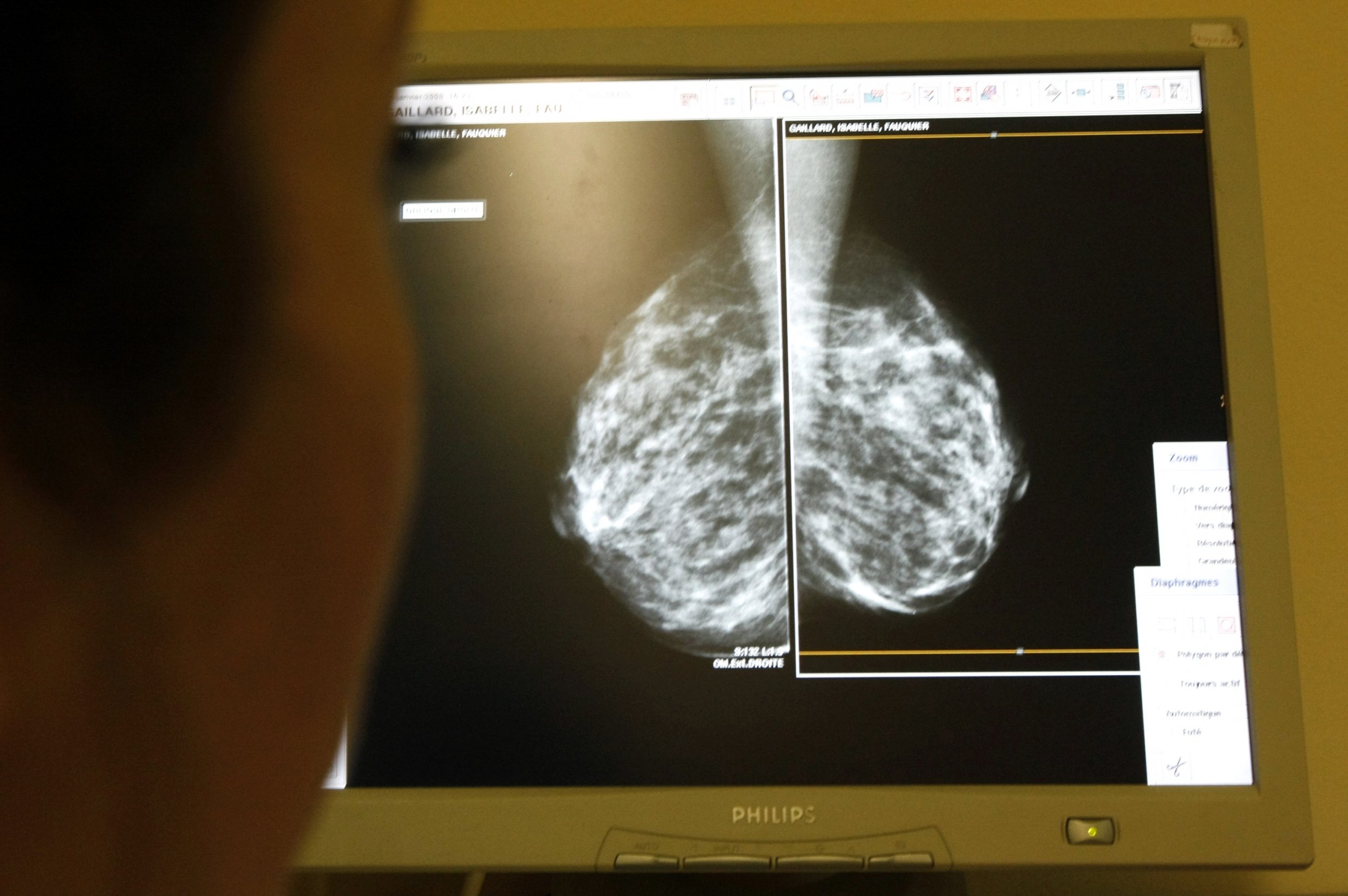 In the U.S., racial disparities have a vast impact on breast cancer outcomes. Historically, white women have always had a higher prevalence of breast cancer in the country. Meanwhile, black women are much more likely to die from the disease. The breast cancer death rate is 42 percent higher in black women than white women.
However, a new report from the American Cancer Society (ACS) suggests breast cancer is becoming much more prevalent among black women in the U.S.
Between 2008 to 2012, rates of breast cancer diagnosis increased by 0.4 percent per year in African-American women and 1.5 percent per year among women identifying as Asian or Pacific Islanders. But the rates of diagnosis in the time period remained stable among women of white, Hispanic, American Indian and Alaska Native origins, according to the new study that was published Thursday in CA: A Cancer Journal for Clinicians.
Breast cancer is the second most common cause of cancer deaths in women, after skin cancer.
The authors estimated that in 2015 there will be 31,840 new cases of invasive breast cancer and 40,290 deaths.
For the study, researchers analyzed data from the National Cancer Institute's Surveillance, Epidemiology and End Results and found that in 2012 black and white women were diagnosed with breast cancer at about the same rate. In seven states in the U.S., the rates of breast cancer among black women surpassed the rates of white women between 2009 and 2012. That increase was seen primarily in the Southern region of the country: Alabama, Kentucky, Louisiana, Mississippi, Missouri, Oklahoma and Tennessee.
The reasons for this shift aren't clear, but the authors of the study suggested lifestyle factors, especially the growing rates of obesity, may be a main contributor to this problem. The authors cited a study in Cancer Epidemiology, Biomarkers and Prevention published earlier this year that finds obesity rates among black women increased from 39 percent in 1999 to 58 percent in 2009 through 2012.
Other research has found a clear link between obesity and breast cancer risk. A study published in JAMA involving 4,393 cases of invasive breast cancer found that 15 percent of cases could be attributed to adult weight gain. Being overweight has also been found to increase the risk that a woman's breast cancer returns after treatment. Estrogen levels are much higher in women who are obese, and certain types of cancer are reliant on the hormone for abnormal cells to grow. The authors of the recent study noted that rates of estrogen receptor-positive are now higher in black women.
But other lifestyle choices also impact whether or not a woman will receive a breast cancer diagnosis at some point in her lifetime. For example, breastfeeding has been associated with a lower risk for breast cancer. A review of 47 studies found that for every 12 months a woman breastfed, her risk for breast cancer was reduced by 4 percent. Having more children overall and becoming a mother at a younger age may also lower breast cancer risk, which can also explain why women of certain ethnic backgrounds are less likely to get breast cancer. For example, the authors point out that Hispanic women tend to have a greater number of children, and American Indian and Alaska Native women have their first child younger than women of other races and ethnicities.
Overall, the news is still good: Across all women, breast cancer mortality rates have dropped significantly in the last few decades, falling 36 percent since 1989. According to the researchers, earlier and better treatments have saved the lives of up to 249,000 women in that time period.
However, the ACS said not enough women are undergoing regular screening, per their new guidelines that recommend women age 45 and older have an annual mammography. The authors said just 69 percent of women over age 45 or older have received a mammography within the past two years.
"Increased efforts are required to ensure that all segments of the population receive consistent follow-up of abnormal results, prompt diagnosis, and the delivery of high-quality treatment for breast cancer," the ACS wrote in its report.