Breast Cancer Screenings Can Cause More Harm Than Good in Women Who Are at Low Risk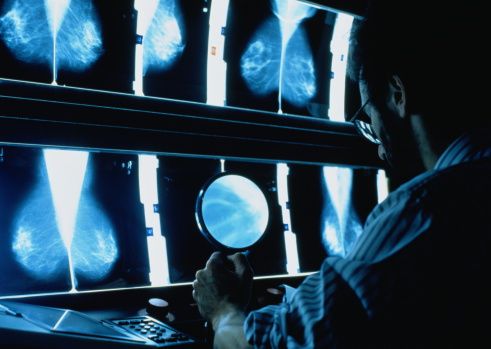 A harmless lump or bump could incorrectly come up as cancer during routine breast screenings. This means that some women undergo surgery, chemotherapy or radiation for cancer that was never there in the first place.
Now, a new study suggests that women who are at a lower risk of breast cancer might be better off not being screened for the disease.
The study, published Thursday in the journal JAMA Oncology, looks at individualized screening protocols that are personalized for each woman's risk of developing the condition. The researchers showed that not offering mammograms to women at low risk could reduce the harm associated with screening, while not substantially increasing the number of actual breast cancer cases that are missed.
"Not all women benefit from screening," lead author of the study Dr. Nora Pashayan, a physician and public health researcher at the University College London, told Newsweek.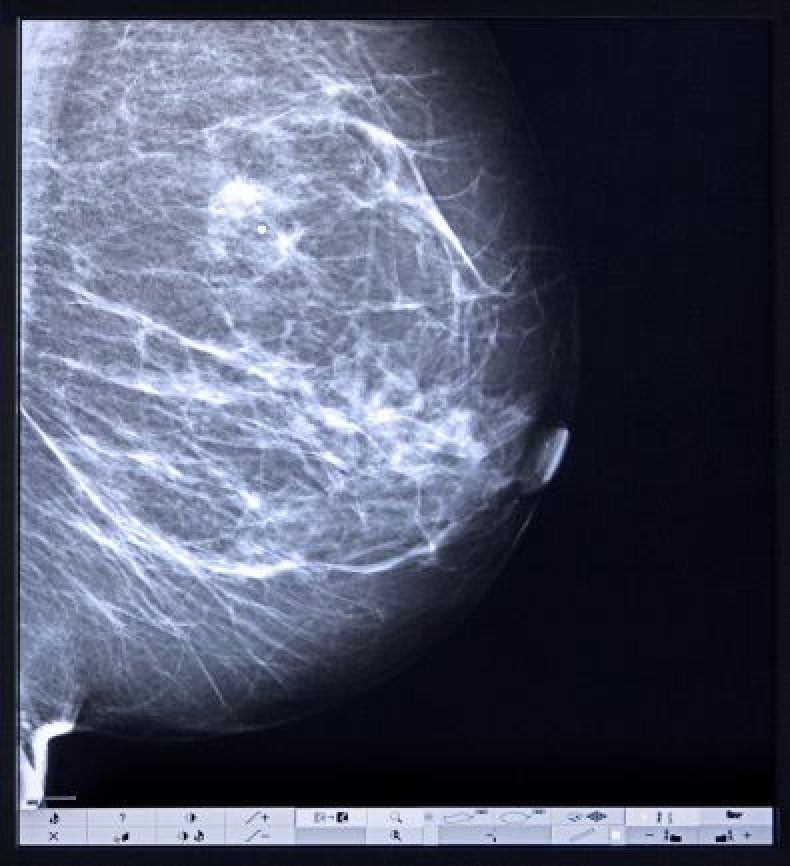 The American Cancer Society recommends that women ages 45 to 54 have yearly mammograms, and then once every two years as they get older. The American College of Obstetricians and Gynecologists recommends that women get mammograms starting at age 40 once a year or every two years. In the U.S., medical providers screen women by universal guidelines like these, and as a consequence, half of all women getting annual mammograms over a 10-year period will have a false-positive finding that can lead to unnecessary anxiety. This new study suggests that it's more beneficial for women to offer a more individualized approach to screening.
"In a nutshell, we found that not offering screening to women at low risk could improve the cost-effectiveness of the screening program, reduce the cost of the program, reduce overdiagnosis while maintaining most of the reduction in breast cancer death," Pashayan said.
To conduct the study, the researchers ran computer simulations on a hypothetical cohort of patients to test the effectiveness of personalized screening. They used data from the National Health Services Breast Screening Program in the U.K. to model the results.
The researchers found that genetic testing and informing each woman of her individual risk could result in only the 71 percent of patients at highest risk being screened, while the low risk 30 percent forego screenings.
Genetic variations were looked at to evaluate a woman's risk level. There are over 300 known gene variations associated with breast cancer that can increase or decrease susceptibility for the disease. By looking at these variations, doctors can generate a risk score for each woman, Pashayan said.
Environmental risk factors—like smoking and family history of cancer—should also be monitored.
"We need to change the model of delivery of breast screening and recognize that women are individuals with different risks and lifestyles. They should be offered screening tailored to their own profile," Fiona Gilbert, a co-author of the study from the University of Cambridge, told The Guardian.