Breast Cancer Treatment: Tumors Can Return 15 Years After Women Stop Hormone Therapy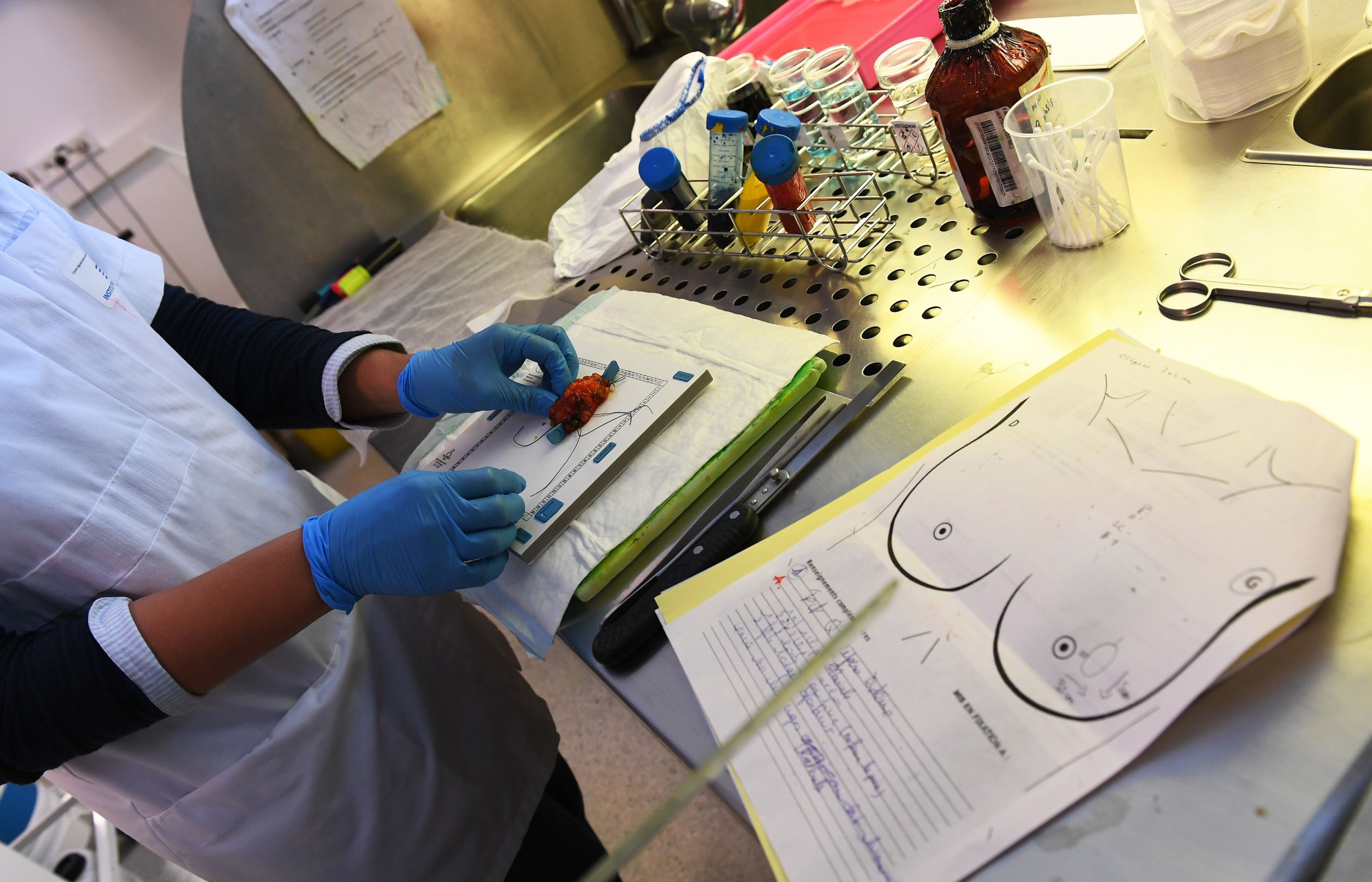 Women who are successfully treated for early stage breast cancer are still at risk of it returning, even 15 years after they finish hormone therapy, according to a new study.
In the large study, published in the New England Journal of Medicine, researchers analyzed data from more than 62,000 women diagnosed with estrogen receptor positive breast cancer, the most common type. About 2 out of every 3 breast cancers are hormone-receptor positive, according to the American Cancer Society. All of the participants were prescribed hormone therapy drugs for five years, a typical treatment for this type of cancer that helps to suppress tumors.
Although the women didn't have cancer during the five-year time period, the researchers found that after they stopped taking the drugs, about 11,000 women had cancer recur at another site on their body over the next 15 years.
"It is remarkable that breast cancer can remain dormant for so long and then spread many years later with this risk remaining the same year after year and still strongly related to the size of the original cancer and whether it had spread to any lymph nodes," lead author Hongchao Pan, said in a statement. "This improved understanding of the factors that raise the risk of a late recurrence will help women and their doctors make individual decisions on how long to continue hormonal treatment."
Although the current standard treatment for taking hormone drugs, such as tamoxifen, is a maximum of five years, past research has indicated breast cancer patients can benefit if it was taken longer. Some studies conclude that 10 years on the drug reaps many more benefits, including a lower risk of death.
"Many patients think, OK, I made it to five years. I know I'm safe," Jennifer Litton, an oncologist at the MD Anderson Cancer Center, told NBC News.
But the new research exhibits why patients should continue taking the drugs for a longer period of time, lead author Richard Gray, said in a statement. The findings "may also help motivate women who are experiencing side effects to persist with treatment," he added.
Some of the most common side effects of the drug include hot flashes, vaginal dryness or discharge, and mood swings, according to the American Cancer Society. Many of the women in the current study began treatment as early as 1976, when there wasn't a wide range of breast cancer treatment options available. But now, a number of drugs are used that treat breast cancer in a different way.
"We're doing a better job of treating this disease now," Harold Burstein, an oncologist at the Dana Farber Cancer Institute, who was not involved in the research, told CBS News. "These numbers are probably worse than what women today would face."
Breast Cancer Treatment: Tumors Can Return 15 Years After Women Stop Hormone Therapy | Health