Breast Density Shouldn't Mean More Cancer Screening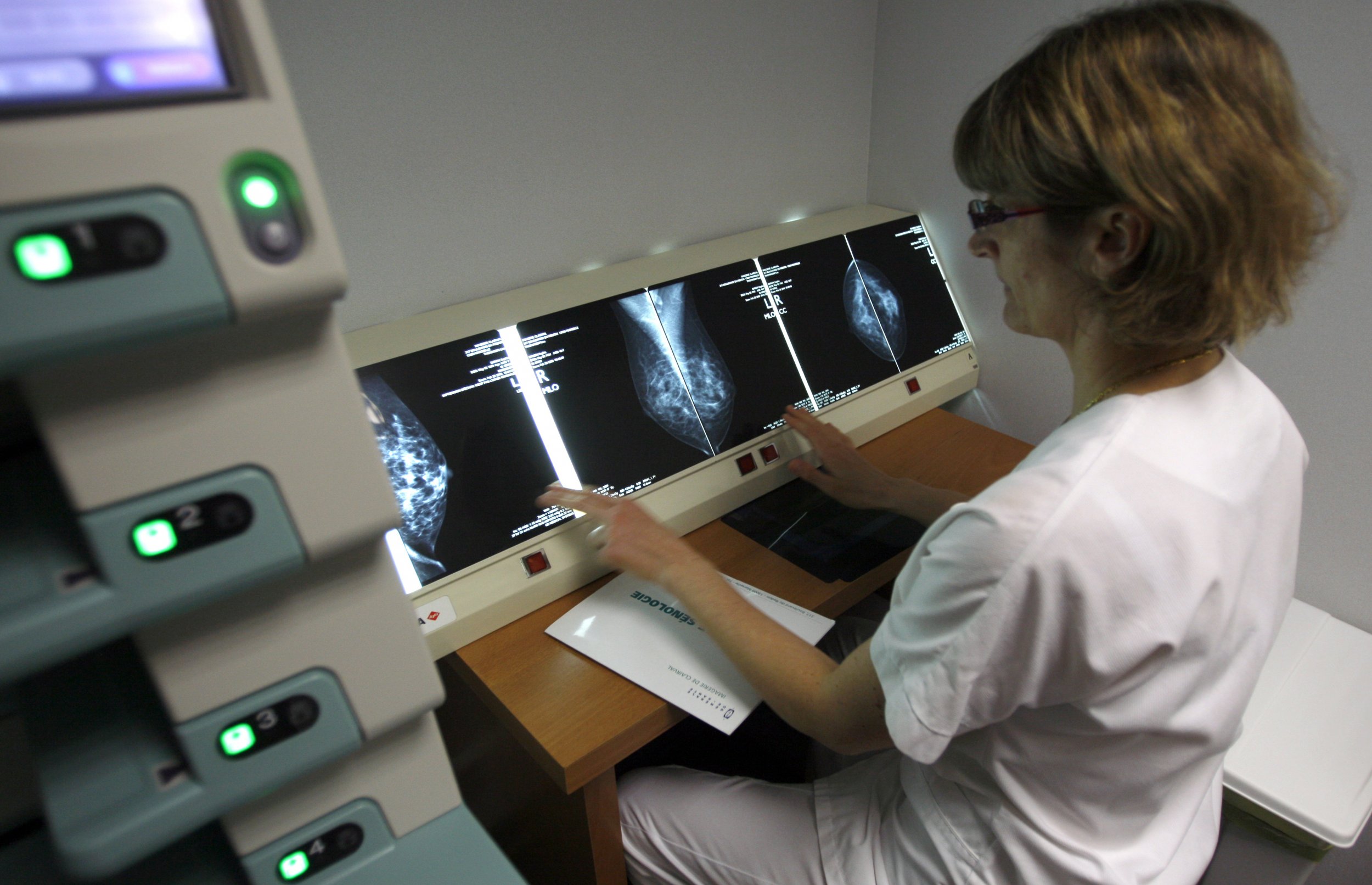 In recent years, 22 states—including Michigan last week—have passed laws that require physicians to notify their female patients if a mammogram detects that she has dense breast tissue, a factor that has been found to both elevate the risk for breast cancer and make it harder to detect. The laws are meant to spur women with dense breast tissue into considering additional breast cancer screening measures such as breast ultrasound and MRI.
The breast cancer advocacy organization Are You Dense has worked to push through these state laws. The group has also lobbied Congress to pass a federal density reporting bill. (The Breast Density and Mammography Reporting Act of 2015 was brought to the floor for a second time in February and referred to a congressional committee, but it hasn't officially moved to the Senate for consideration.)
According to the organization, more than 65 percent of premenopausal women and 25 percent of postmenopausal women have dense breast tissue. High breast density means there is a greater amount of breast and connective tissue than fat. On mammography imaging, dense breast tissue shows up as white. But malignant growths appear white as well. This means that even if a woman with dense breast tissue undergoes routine mammograms, there is a high chance the test may not detect any cancerous growths—even if they're there. In imaging of less dense breast tissue, white tumor growth is easier to spot because breast tissue appears gray in color.
Approximately half of all mammograms depict dense breast tissue. The problem, though, is that not all dense breast tissue is created equal. Some women may have an unequal distribution of breast density or only a small amount of dense tissue, and in these cases, physicians are likely to be able to spot growths. That's why critics of the notification laws assert that not every woman with dense breast tissue should be subjected to additional screening tests, which can be psychologically damaging and contribute to unnecessary health care costs. Their argument, simply put, is that breast density should be viewed by physicians and their patients as another factor in a list of criteria for identifying women who have the highest risk for the disease.
A new study published this week in the Annals of Internal Medicine adds to the ongoing debate, suggesting that breast density shouldn't be the only factor considered when a patient and her doctor are considering additional screening tests after mammography. The study finds if a woman is young, otherwise healthy and does not have a family history of breast cancer, additional screening is unnecessary, since the risk for the disease is likely to be the same as a woman without dense breast tissue.
For the study, the researchers examined data on 365,426 women aged 40 to 74 years who had 831,455 total digital mammograms. They found that almost half of the mammograms depicted dense breast tissue, but most of the women were low-risk for developing breast cancer.
The study also found that women who had a higher ratio of dense breast tissue to fatty tissue (heterogeneously dense) and those with extremely dense breasts were found to be at highest risk for breast cancer and would most likely benefit from additional screenings. But even for these women, the long-term risk of cancer was low.
In an editorial accompanying the study, Dr. Nancy C. Dolan and Dr. Mita Sanghavi Goel of Northwestern University Feinberg School of Medicine wrote that more randomized controlled trials are essential to see if extra testing means higher survival rates for women with dense breast tissue.
"This finding suggests that federal legislation on management of screening in women with dense breasts is premature," the authors wrote. "If enacted, such legislation would require significant additional breast cancer screening resources for a large portion of the screening population, with high costs and unclear long-term benefit."
However, a fair amount of research has found subsequent breast cancer screening after mammography does catch many cancers that otherwise would have been missed. Studies conducted by the American College of Radiology Imaging Network showed follow-up screening with handheld ultrasonography increased breast cancer detection by as much as 4.2 cases per 1,000 women who were already classified as having dense breasts.
When and how frequently to screen women for breast cancer is a hot-button issue. In April, the U.S. Preventive Services Task Force—a government-funded independent panel of physicians that makes recommendations on screening and preventive care—renewed their 2009 breast cancer screening guidelines. The panel continues to recommend women begin breast cancer screening every other year, with mammography starting at age 50, rather than 40, citing insufficient data to show that starting mammography at a younger age would significantly improve patient outcomes or lower risk for the disease. These recommendations are in line with a new trend of thinking: More screening isn't always better—at least not for every patient.
Dr. Tamara Fulop, chief of breast imaging at Mount Sinai Beth Israel and assistant professor of radiology at the Icahn School of Medicine at Mount Sinai, says physicians should consider the benefit of additional screening on a case-by-case basis. "I think this is all evolving, and this all needs to be shaped by good medicine, and individual patients really need to discuss with doctors," says Fulop. "We're taking a step back, making sure that it's scientifically sound."