Heart Attack Symptoms Are Harder to Detect in Women With Breast Implants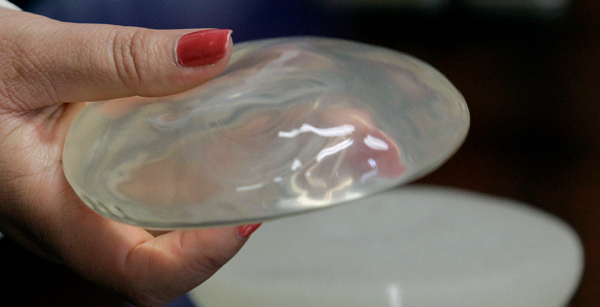 Breast implants may be hampering doctors' ability to detect heart attacks, according to new research presented at EHRA EUROPACE—CARDIOSTIM, a medical trade show and convention in Vienna, on Wednesday. A team of cardiologists from Monaco presented the study, which linked breast implants with abnormal electrocardiogram tests, often referred to as ECG tests.
Doctors rely on ECG tests to detect heart attacks through electrodes used to analyze the rhythm and electrical activity of the heart. The scans can detect symptoms that may indicate instances of a heart attack, like ST depression, which can occur when T wave inversions are abnormal.
However, after reviewing ECGs of 28 healthy women who had undergone breast augmentation and 20 healthy women of the same age who had natural breasts, doctors discovered detection of heart attacks in women with breast implants was less accurate than ECG tests of women who did not have breast implants.
The women were subjected to two ECGs by two electrophysiologists—neither of whom were made aware of which women had breast implants. One electrophysiologist classified 38 percent of the ECGs as abnormal, while the other determined 57 percent of the ECGs were abnormal. In both instances, the ECGs with false readings belonged to women who had breast implants.
The study's lead author, Dr. Sok-Sithikun Bun, a cardiologist at Princess Grace Hospital in Monaco, said the skewed ECG tests in women with breast implants may be caused by an ultrasound's inability to penetrate the implant, which could cause doctors to miss accurate signs of a heart attack.
"T wave inversion is an unspecific sign but can indicate the presence of coronary artery disease, while ST depression indicates that a patient may have a heart attack," said Bun. "Doctors could mistakenly conclude that a patient with breast implants has a manifestation of coronary artery disease if they believe in the false ECG findings. One possible explanation is that implants may be a barrier that disturbs transmission of the electrical activity from the heart to the lead."
Bun warned women should notify doctors of their breast implants before having an ECG done to prevent the increased chances of skewed test results.
In 2011, the Food and Drug Administration linked breast implants to anaplastic large-cell lymphoma (ALCL), a rare form of cancer that affects the immune system. The FDA said women with breast implants were most at risk for the disease after nine people who had breast implants died from ALCL.
As of February 2017, the FDA said it had received 359 reports of potential breast implant-related cancer cases. However, the agency said it was difficult to determine the exact number of cases due to "significant limitation in world-wide reporting and lack of global implant sales data."