Is Breastfeeding Better? Breast Milk Has No Long-Term Cognitive Effects, Study Says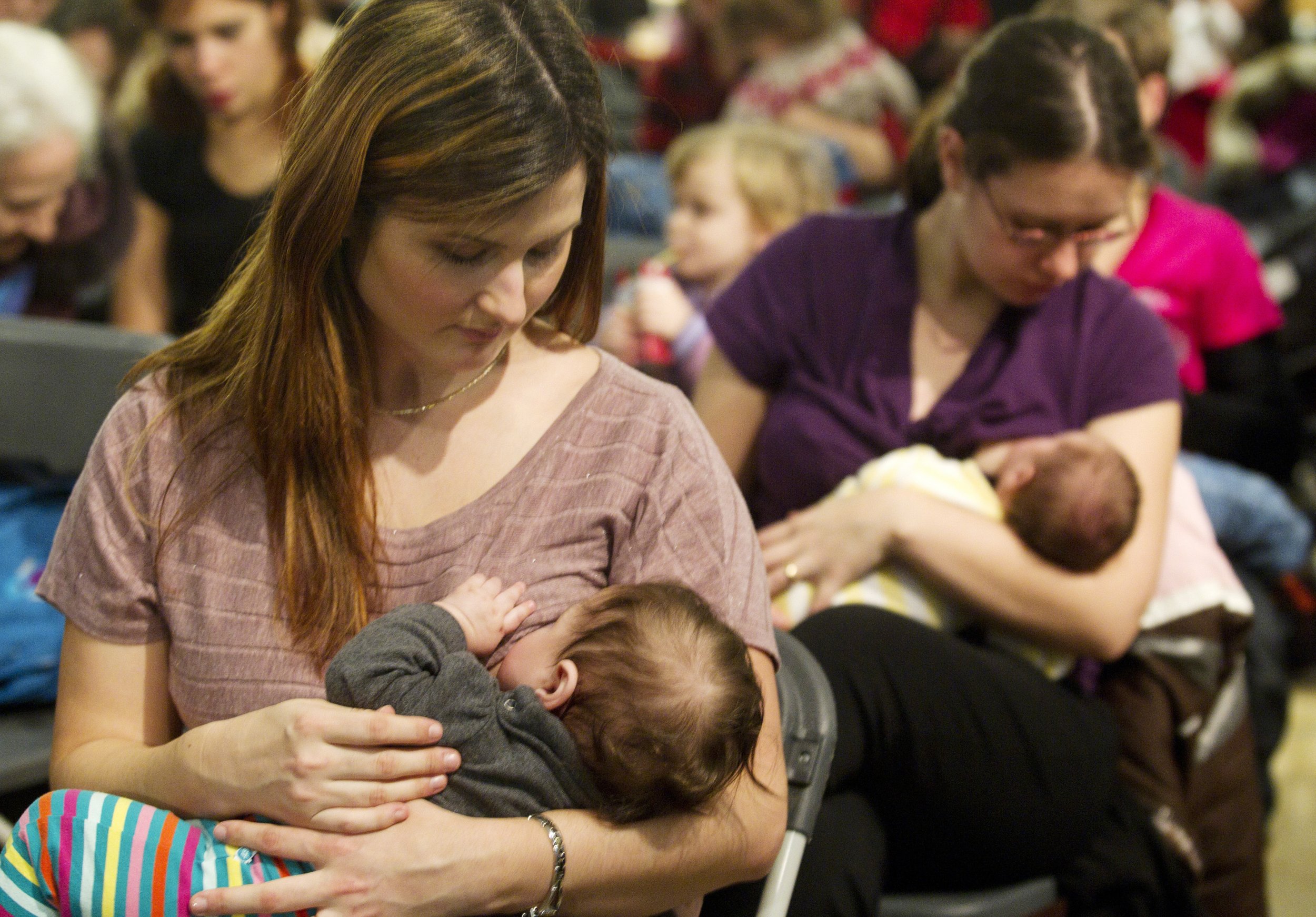 It has long been thought breastfeeding improves a baby's mental capacity. There have been studies published that say breastfeeding could result in better-educated children and higher-income adults. However, a newly released study found no long-term cognitive benefits to breastfeeding after following breastfed kids from the time they were nine months old to age five.
The study, published in the journal Pediatrics, followed 7,478 Irish babies and tested their vocabulary and problem-solving abilities when they were three years old and again when they turned five.
Researchers from University College Dublin, who conducted the study, found kids who were breastfed for at least six months had reduced hyperactivity and showed better problem-solving skills when they were three years old. However, when the children were evaluated again at age five the differences were insignificant.
Although children who came from more educated families or better financial circumstances reported higher problem-solving skills and vocabulary during the study, when those variables were removed and the data was randomized, study author Lisa-Christine Girard said breastfeeding had no real impact on a child's development.
"We didn't find any statistically significant difference between children who were breastfed and those who weren't in terms of their cognitive ability and language," Girard told the Independent Monday, adding that socio-economic factors may have more impact on behavior and developmental levels.
Although intelligence may not be affected by breastfeeding, breast milk has been proven to be beneficial in preventing a variety of health risks—while formula feeding has been linked to increased childhood infections, inflammation, weakened immune function and higher chances of respiratory infections.
In the United States, 81.1 percent of infants born in 2013 were breastfeeding at six months while 30.7 percent of babies were breastfeeding at 12 months, according to the Centers for Disease Control.