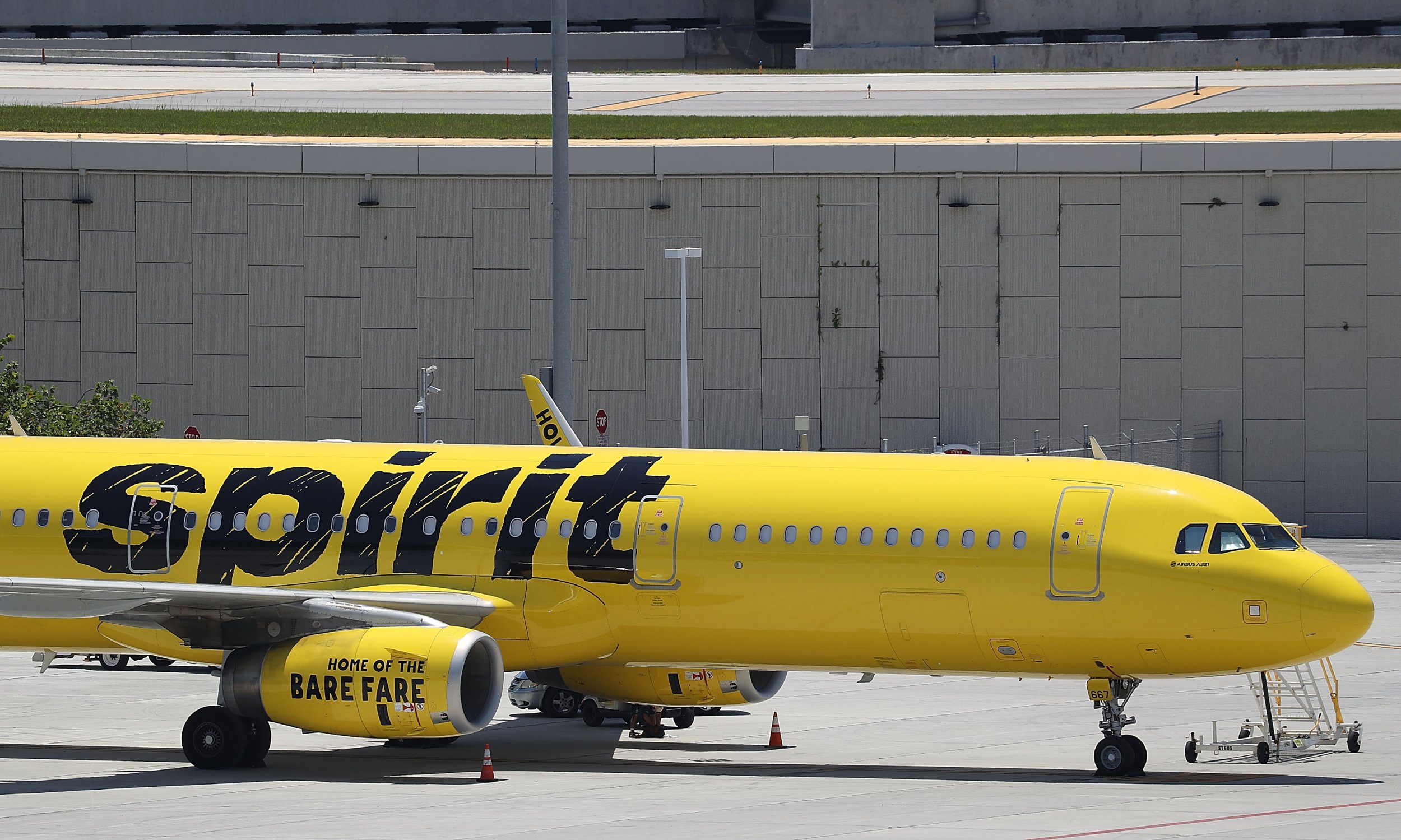 Spirit Airlines removed a Houston mom and her 2-year-old son from a New York–bound flight after the mother said she asked for more time to breastfeed her child.
In a viral video, the mother, Mei Rui, can be seen questioning airport and airline authorities for kicking her off of her flight as her son cries out.
"You just don't have to treat people that way," she said in the video. "He was making very loud noises, but that's not criminal."
Rui was flying to New York on Friday for a cancer study. Rui, a researcher, began to breastfeed her son before the cabin door of the plane was closed but flight attendants told her she had to place her son back into his seat and buckle him up. Not wanting to wake up her son, Rui asked for more time to feed him and then put him in his seat.
"I said as soon as the plane's door closes, I will put him in his seat," Rui told KHOU.
But the captain had already been notified by the flight attendants, and Rui, her son and her elderly relatives were taken off the plane.
One witness, Holly Barton, posted about the incident on Instagram. Barton said the plane passengers were stuck on a three-and-a-half-hour delay when Rui's child began to cry.
"Does Spirit not understand that 2-year-olds cannot sit still in a seat belt for 3+ hours?" she posted. "He was well behaved for the first two hours, but does that not count? Was calling the police necessary?"
Spirit Airlines released a statement in support of the flight attendants actions.
"Our records indicate a passenger was removed from Flight 712 after refusing to comply with crew instructions several times during taxi to runway and safety briefing," the statement said. "To protect the safety of our guests and crew, FAA regulations and airline policies require all passengers to stay seated and buckled during takeoff and landing."
In a tweet, a man claiming to be Rui's husband said that Spirit was not taxing when his wife was removed. The man, Nicholas Navin, said he was deeply disturbed by the incident.
"I am furious that my wife and 2yr old were forced off #spiritairlines flight ... by 5 police and treated like animals because he was crying," Navin tweeted.