Billionaire Robert Mercer Used Tax Haven to Build War Chest for Pro-Trump Populists: Report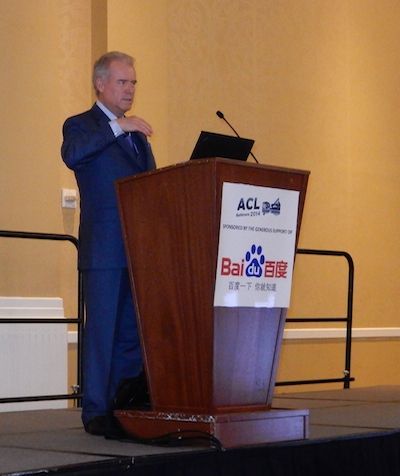 Billionaire financier Robert Mercer built a $60 million fund to bankroll an array of populist right-wing causes using an offshore investment vehicle to avoid U.S. tax, according to the financial records obtained by The Guardian.
Mercer, 71, has emerged as one of the key financial backers of the populist right-wing movement that lifted Donald Trump to the U.S. presidency, and his Mercer Family Foundation has poured money into media ventures including the Breitbart news website, political action committees and political campaigns.
The offshore vehicle was part of a network of companies in tax haven Bermuda, according to the Paradise papers, a trove of millions of documents on offshore investments. It appears to have been used to legally avoid a little-known U.S. tax of up to 39 percent on tens of millions of dollars in investment profits amassed by the Mercer family's foundation, according to the report.
The files include a copy of Mercer's passport and other information—and list him as director of eight Bermuda companies.
Mercer has declined to comment on the reports.
The reclusive hedge fund executive has personally donated an estimated $41 million to conservative federal election campaigns, including the presidential campaign of Donald Trump. He is a close ally of former White House chief strategist and Breitbart CEO Steve Bannon, who has pledged to overthrow centrist Republican senators in a series of primary challenges before next year's mid-term elections.
In a surprise move, Mercer recently sold his stake in Breitbart to his daughters, and cut ties with controversial alt-right provocateur Milo Yiannopoulos.
He is also relinquishing his co-C.E.O. title at Renaissance Technologies, where he oversaw more than $50 billion in assets, to take on a non-managerial role.
Billionaire Robert Mercer Used Tax Haven to Build War Chest for Pro-Trump Populists: Report | U.S.