Breitbart Claims It Is Not Alt-Right And Neither Is Steve Bannon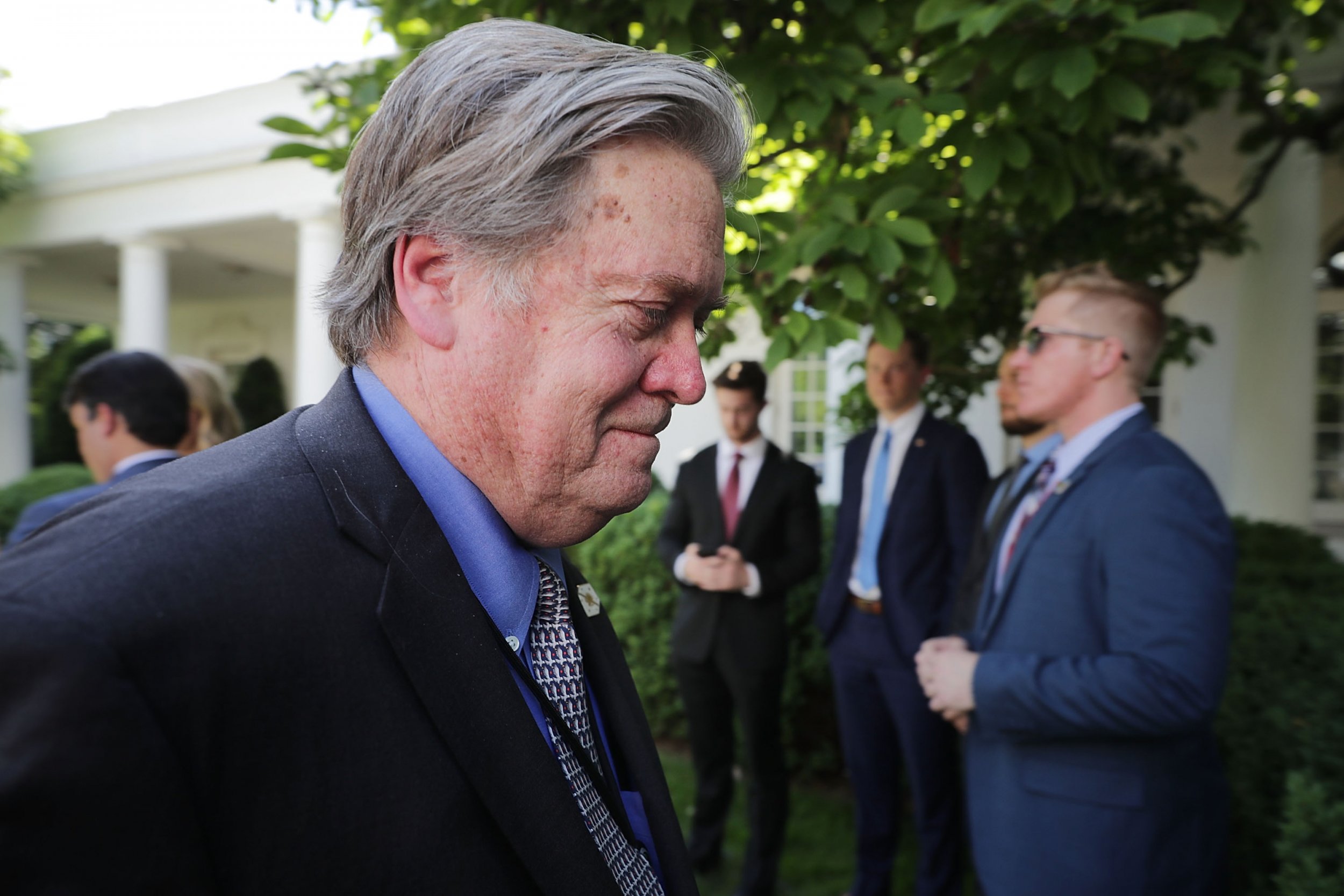 Conservative website Breitbart has claimed it is not "alt-right" in an editorial that pushes back against a description of the publication as a "platform for neo-Nazis."
Breitbart said it had been "smeared" by CNN host Don Lemon when he described the website as "platform for the alt-right" and claimed that Steve Bannon had described it as such.
The website claimed the former White House chief strategist was not a member of the alt-right, despite Bannon telling Mother Jones in 2016 the website was "a platform for the alt-right."
Breitbart reporter Tony Lee quoted Bannon's 2016 interview with The Wall Street Journal, in which he explained his views, and also quoted a Harvard/MIT study that showed Breitbart was not an alt-right site.
"I'm an economic nationalist. I am an America-first guy. And I have admired nationalist movements throughout the world, have said repeatedly strong nations make great neighbors," Bannon told the Journal in 2016.
"I've also said repeatedly that the ethno-nationalist movement, prominent in Europe, will change over time. I've never been a supporter of ethno-nationalism," he added.
Following last weekend's violence at a white supremacist rally in Charlottesville, Virginia, in which one counterprotester was killed after a car plowed into her, Bannon's presence at the White House was criticized by some who felt he represented the alt-right agenda, in a description his website said was unfair.
And after Bannon's Friday departure from the White House, both Breitbart and Trump appeared to suggest the former aide would continue to have an influence over Trump's White House.
"The populist-nationalist movement got a lot stronger today," Breitbart's news editor-in-chief Alex Marlow said in comments carried by The Hill.
"Breitbart gained an executive chairman with his finger on the pulse of the Trump agenda," he added.
Meanwhile, Trump praised Bannon's return to Breitbart on Saturday, writing on Twitter: "Steve Bannon will be a tough and smart new voice at ‪@BreitbartNews...maybe even better than ever before. Fake News needs the competition!"