Breitbart Editor Alex Marlow Says the Word 'Rape' Has Lost Meaning During #MeToo Campaign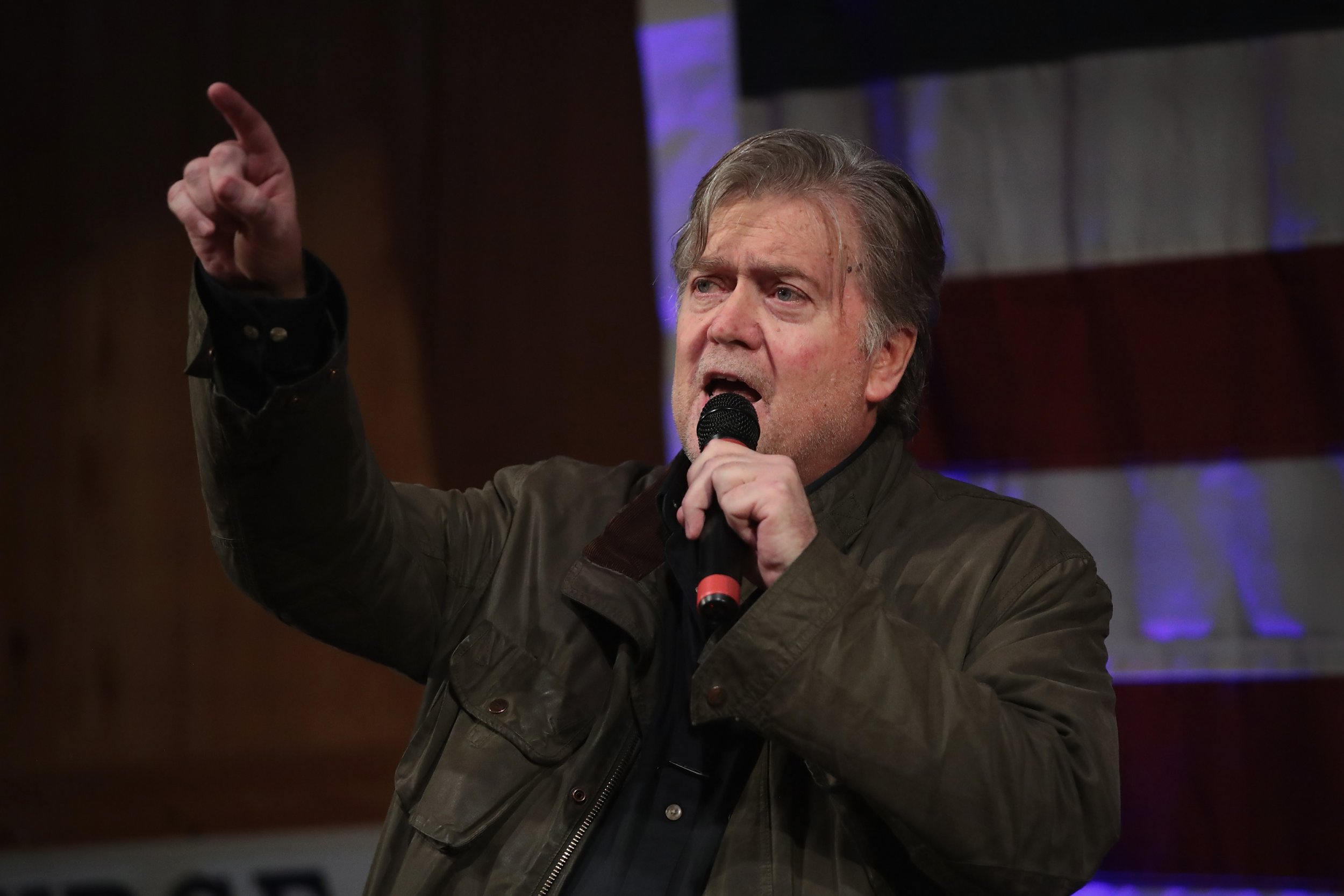 The editor-in-chief of Breitbart News, a right-wing site that has run skeptical and dismissive coverage of sexual misconduct allegations, said Tuesday that women are abusing the term "rape" to describe "any sex awoman ends up regretting that she had."
Alex Marlow complained on Breitbart's daily SiriusXM show that rape used to have a much more "narrow definition," and he said the word has lost its meaning in the midst of the #MeToo campaign.
"We used to all know what it meant," he said. "And then now we don't know what it means. And then we don't know what's credible and what's not. And now everyone is going to come forward."
Breitbart has come under fire lately for defending Roy Moore, the former Alabama chief justice whose Senate campaign has been marred by sexual misconduct allegations from nine women, some of whom claimed Moore harassed them when they were teenagers. The Washington Post broke the few accusations against Moore.
Breitbart, which is run by former Trump strategist Steve Bannon, knew about the Post story ahead of publication. Before it even appeared online, Breitbart published a piece about Moore denying the assertions. The site has been trying to discredit the Post stories by suggesting the newspaper did something unethical by approaching Moore's alleged victims, even though the Post has made clear how it pursued the story. Breitbart has run headlines such as "EXCLUSIVE—Mother of Roy Moore Accuser: Washington Post Reporters Convinced My Daughter to Go Public" and "REVEALED: False reporting in WashPost Bombshell." Breitbart also sent two reporters to Alabama to try discrediting the Post story, according to Axios.
Marlow has defended Breitbart's coverage of the Moore case, often by parroting arguments from Moore's campaign.
"We're naturally very skeptical of The Washington Post, the timing of it is so suspicious and again we certainly believe The Washington Post has an agenda," Marlow told Politico last week. "They endorsed Judge Moore's opponent, Doug Jones."
Later on the radio show, Marlow discussed the new sexual harassment claims against Glenn Thrush, a New York Times reporter, and CBS This Morning co-host Charlie Rose.
Marlow said all the stories of women who have come forward have made it hard to keep "track of what is a real assault and what is not."
"We have distorted the definition of the word rape," he said. "Now it seems to be the claims are losing some credibility because there are so many of them, which is a shame because there are many legitimate victims of brutal attacks and predatory behavior by powerful men."
Breitbart Editor Alex Marlow Says the Word 'Rape' Has Lost Meaning During #MeToo Campaign | U.S.