Breitbart Editor Fired for Anti-Muslim Tweets After London Attack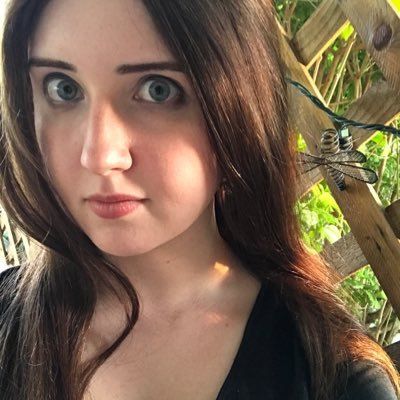 A Breitbart editor has been sacked after posting anti-Muslim tweets following the London terror attack.
The editor, Katie McHugh, who previously worked at The Daily Caller, said in a tweet Monday that "Breitbart News fired me for telling the truth about Islam and Muslim immigration."
McHugh was criticized for a tweet Saturday, in which she wrote "there would be no deadly terror attacks in the U.K. if Muslims didn't live there."
She then became involved in a twitter spat with actor Pej Vahdat.
"You're a real moron," Vahdat responded to her tweet about Muslims.
"You're an Indian," replied McHugh, with Vadhat responding that his ethnicity was in fact Iranian-American.
McHugh also posted a link to a fundraising page set up for her on fringe right-wing site WeSearchr, for donations to cover McHugh's living expenses during her unemployment.
In a statement posted on the site, McHugh was unrepentant.
"Breitbart News fired an editor for speaking frankly about Islam and Muslim immigration. If there were no Muslims in London, there would be no Muslim terror attacks, period," she wrote.
"I said nothing wrong. As President Donald Trump says, if we don't get smart, it will only get worse."
McHugh's colleagues at Breitbart joined criticism of her on Sunday, characterizing her remarks as "appalling," "terrible," and "dumb" to CNN.
Breitbart backed Donald Trump's anti-immigration policies and "Muslim ban" during the presidential election campaign, and Trump hired the website's CEO Steve Bannon as his campaign director in August, appointing him as his chief strategist after his victory.
Bannon has described the site as a "platform" for the alt-right, a movement of anti-establishment conservatives and white nationalists.
The site's writers frequently court controversy. In February, Breitbart writer and alt-right controversialist Milo Yiannopoulos resigned from the site after making comments seemingly defending pedophilia.
Charles Johnson, who formerly worked at Breitbart News, acting as a spokesperson for McHugh, told the New York Times: "Why was she singled out for criticism or punishment when Milo Yiannopoulos and others said far worse things and yet retained their jobs?"