German Soccer Star Considers Suing Breitbart After It Mistook Him for a Migrant on a Jet Ski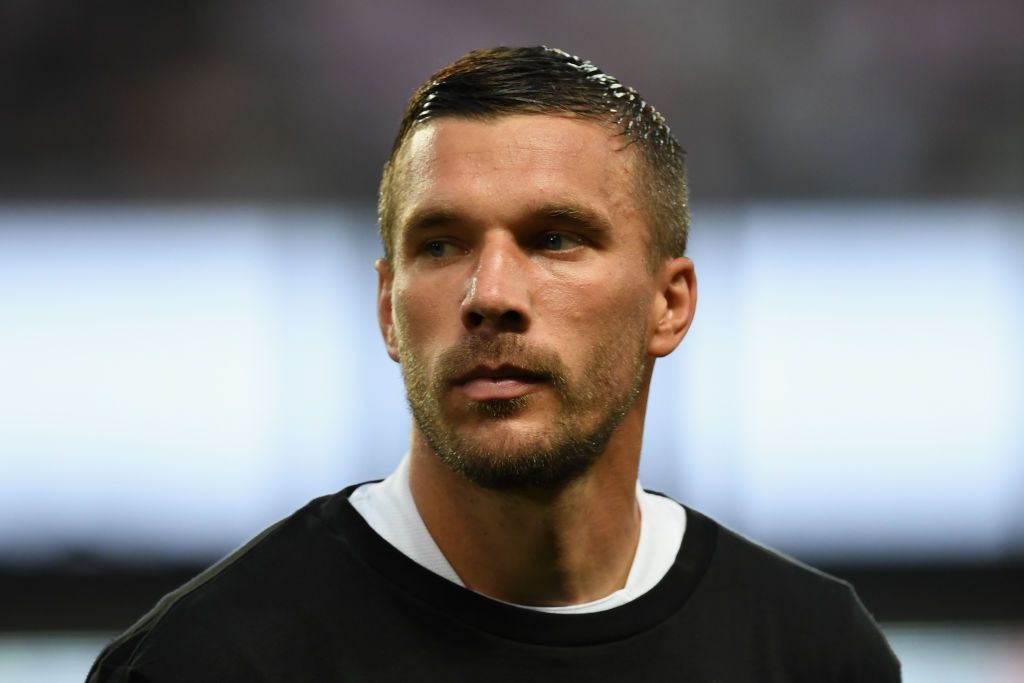 Lukas Podolski is considering legal action against Breitbart after it printed a photo of the German soccer player in an article about illegal immigration, according to reports.
On Friday, an image of the former Germany and Arsenal striker Podolski on a Jet Ski appeared under the headline "Spanish Police Crack Gang Moving Migrants on Jet Skis."
Breitbart apologized to Podolski and amended the article with a note from the editor, saying, "There is no evidence Mr. Podolski is either a migrant gang member, nor being human trafficked. We wish Mr. Podolski well in his recently announced international retirement."
Related: Breitbart apologizes for mistaking German soccer player for traveling migrant
The photograph was taken in Brazil in 2014, when the German was preparing for the World Cup. Podolski is reportedly considering suing the right-wing news website, according to the BBC.
Podolski's manager, Nassim Touihri, described the situation to the German newspaper Bild as "a mess." He added: "Lukas distances himself from it and won't let himself be exploited. Our lawyer is already involved."
Podolski is currently playing in the J1 League for Vissel Kobe. He began playing in Germany with FC Koln and then Bayern Munich before moving to England in 2015.
He spent three years playing under Arsene Wenger at the Emirates Stadium, where he scored 19 goals in 60 matches for the Gunners. Podolski left for Turkish club Galatasaray in 2015 and then moved to Vissel Kobe this summer.