Chaos Grows at Breitbart In Wake of Alleged Assault by Trump Official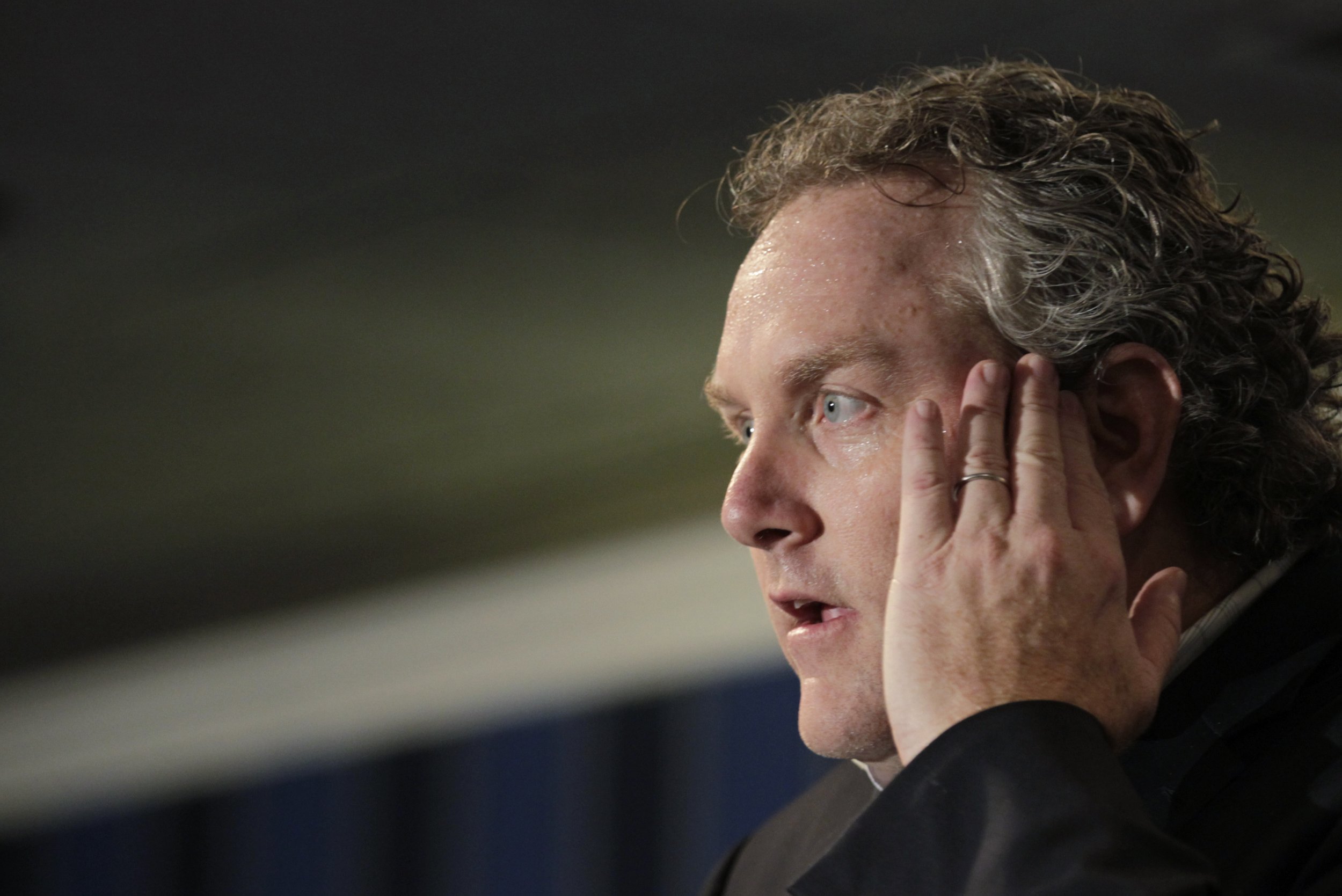 Updated | Six employees of Breitbart, the conservative news and opinion site founded by the late Andrew Breitbart, have quit over its response to the alleged assault of one of its reporters by Donald Trump's campaign manager, Corey Lewandowski.
On Friday, Breitbart reporter Michelle Fields filed a criminal complaint against Lewandowski for allegedly grabbing her and dragging her to the ground at a Trump rally Wednesday in Jupiter, Florida. Police in Jupiter are investigating the incident. Ben Terris, a reporter for The Washington Post, claims the incident happened as Fields described it.
Trump's campaign disputed Fields's account. Trump suggested Fields "made the story up." And Breitbart seemed to side with the Trump campaign over its own reporter. Patrick Howley, another Breitbart reporter, tweeted, "I think the reporter whose shoulder allegedly got grabbed should release video of the incident." Howley was suspended over his tweets, but later on Friday, the site published a story by Breitbart editor-at-large Joel Pollak questioning Fields's account of the incident. Pollak's story suggested that a security agent, and not Lewandowski, had grabbed Fields.
Following the publication of that story, Breitbart spokesman Kurt Bardella resigned over the publication's handling of the affair. "What I personally feel is one thing, but as someone who's supposed to represent them at the public-facing side of this, I was at the point where I couldn't give 100 percent of myself and best thing to do was to let them know that," Bardella told BuzzFeed News.
Later on Friday, BuzzFeed published copies of Slack chat logs showing Breitbart editor-at-large Joel Pollak ordering staffers to stop discussing the story publicly. "You may wish to defend your colleague, and that is commendable," Pollak wrote. "But keep in mind that when you do so, you are also putting other colleagues under direct public pressure, so you are actually hurting some to help another. That is why we have to be patient, and coordinate our responses."
Michelle Fields resigned on Sunday. "I do not believe Breitbart News has adequately stood by me during the events of the past week and because of that I believe it is now best for us to part ways," Fields told BuzzFeed.
Soon after, Breitbart editor-at-large Ben Shapiro also resigned, citing the company's treatment of Fields. Shapiro told BuzzFeed he believes Breitbart's executive chairman, Steve Bannon, is largely to blame. "Andrew's life mission has been betrayed," Shapiro told BuzzFeed. "Indeed, Breitbart News, under the chairmanship of Steve Bannon, has put a stake through the heart of Andrew's legacy. In my opinion, Steve Bannon is a bully, and has sold out Andrew's mission in order to back another bully, Donald Trump; he has shaped the company into Trump's personal Pravda, to the extent that he abandoned and undercut his own reporter, Breitbart News' Michelle Fields, in order to protect Trump's bully campaign manager, Corey Lewandowski, who allegedly assaulted Michelle."
In response to Shapiro's resignation, Pollak, writing under the pseudonym William Bigelow, published a post mocking Shapiro titled "Ben Shapiro Betrays Loyal Breitbart Readers in Pursuit of Fox News Contributorship." In it, Pollak called Shapiro an "ambitious conservative gadfly" and accused BuzzFeed of "aiming to destroy Breitbart News since the moment Andrew Breitbart died."
The pseudonym William Bigelow was also used by Shapiro's father, David Shapiro, when writing for the site. "According to the younger Shapiro, his father was hired under the pseudonym to protect his safety since the younger Shapiro said he received so many death threats for his writings," Politico reported. David Shapiro also resigned from the site on Sunday.
Pollak, who is also Breitbart's in-house legal counsel, later apologized for the post. "The article was written by me as part of an effort to make light of a significant company event, and was published as a result of a misunderstanding without going through the normal editorial channels," Pollak told Politico. "I apologize to Michelle Fields, my friend Ben Shapiro, and to everyone concerned."
On Monday, two more staffers, national security correspondent Jordan Schachtel and editor Jarrett Stepman, also resigned. "The company no longer resembles the ideals that inspired me to start writing for them three years ago," Schachtel told Politico. "Breitbart News is no longer a journalistic enterprise, but instead, in my opinion, something resembling an unaffiliated media Super PAC for the Trump campaign."
"I believe Breitbart News is becoming less of a news site and more of a propaganda organization dedicated to the Trump campaign," Stepman agreed.