Brendan Dassey will not be pardoned for the murder of Teresa Halbach.
Wisconsin Governor Tony Evers sent a letter to Dassey on Friday that denied the Making a Murderer subject's plea for clemency. Evers denied the request on the grounds that Dassey was ineligible for consideration.
Dassey's legal team was informed that their client did not meet two requirements that could allow him to be pardoned. Two bullet points were listed in the letter, obtained by Wisconsin news channel WEAU. "It has not been at least five (5) years since you completed your entire sentence for the conviction you want to be pardoned," the letter stated. The second point said that Dassey must also register as a sex offender to be eligible for a pardon.
The letter also specified that Evers isn't currently considering any requests for commutation. This means he will not reduce the sentence Dassey is serving.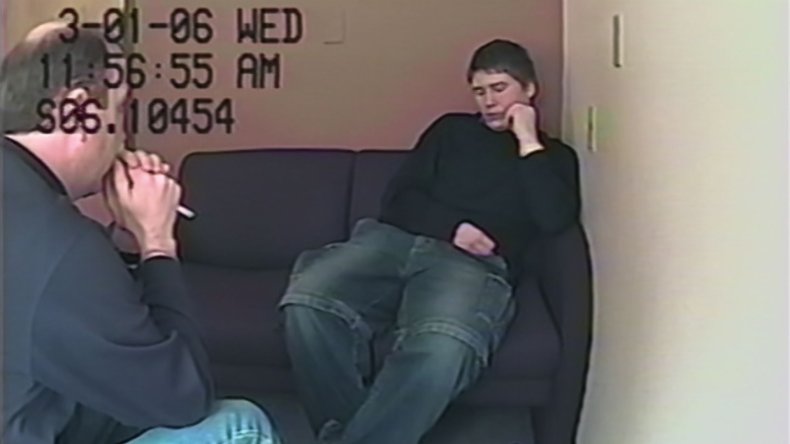 Dassey's lawyer, Laura Nirider, asked Evers to consider clemency for the 30-year-old inmate in October. The request entailed either a full pardon—a "grant of forgiveness" from the state—which would free Dassey, or a commutation, which would reduce his prison sentence.
"Brendan Dassey was a sixteen-year-old, intellectually disabled child when he was taken from his school and subjected to a uniquely and profoundly flawed legal process," Nirider's petition read. "That process rightly sought justice for Teresa Halbach, but it wrongly took a confused child's freedom in payment for her loss. Such a debt can never be justly repaid with the currency of innocence."
Nirider made a passionate statement about Dassey's future on October 2. "In his quiet, hopeful, peaceful way, Brendan has now served more than 13 years behind bars with no chance of parole until 2048. The courts have been unable to deliver justice for him. We now ask Governor Evers to deliver that justice and bring Brendan home." Nirider did not immediately respond to Newsweek's request for comment on Evers' refusal of her clemency request.
Dassey is currently serving life in prison for Halbach's murder. He will be eligible for parole in 2048.
His story went viral after it first premiered on Netflix's Making a Murderer documentary series. Along with his uncle Steven Avery, Dassey was convicted of a murder he claims he did not commit. Dassey originally confessed, though he later recanted his confession. He claims it was coerced by the investigators.
Avery's lawyer, Kathleen Zellner, explained that Dassey's denied pardon will not change anything for her client, who has an appeal pending with the state of Wisconsin. "We are not surprised about the denial of Brendan's clemency request," Zellner told Newsweek on Friday. "We are saddened by this outcome but it will have no effect on Mr. Avery's chances of success on his appeal."
Making a Murderer has aired two parts, both of which have gained loyal and passionate fans who believe the men have been wrongfully convicted. The state is scheduled to respond to Avery's appeal in early 2020, while Dassey's case stalled after the United States Supreme Court declined to hear his request for a new trial.