Brendan Fraser caused a stir on social media this week with his shock body transformation ahead of starring in the upcoming movie The Whale.
Fraser is set to play a 600-pound grieving widow in the film, which is directed by Darren Aronofsky (Requiem for a Dream).
Fans commented on his appearance as he attended the premiere of another new film No Sudden Move at the Tribeca Film Festival. Fraser spoke to Newsweek about his two new projects and what viewers can expect from both.
What is Brendan Fraser's The Whale about?
The movie is based on Samuel D. Hunter's play of the same name. Hunter is also penning the movie screenplay, with Oscar-nominee Aronofsky directing.
Fraser plays the lead character, reclusive writing instructor Charlie, a 600-pound middle-aged man trying to reconnect with his 17-year-old daughter. The two grew apart after Charlie left his family for his gay lover, who later died. After this, Charlie went on to binge eat out of pain and guilt.
Speaking to Newsweek, Fraser confirmed he's already finished shooting the movie: "I'm going to be tight-lipped about it but I can tell you it's already in the can."
Fraser was required to wear a lot of make-up and prosthetics to portray Charles but ultimately he believes the extra effort was worth it. He said: "The wardrobe and costume was extensive, seamless, cumbersome.
"This is certainly far removed from anything I've ever done but not to be coy, I haven't seen any of it yet but I do know it's going to make a lasting impression," Fraser said.
Fraser says despite not being able to tell Newsweek too much, he's excited for the release. He said: "It's a little secretive and I'm looking forward to telling you more about that later."
Joining him in the cast is Hong Chau (Downsizing) as Liz, Sadie Sink (Stranger Things) as Ellie, Samantha Morton (Minority Report) as Mary and Ty Simpkins (Iron Man 3) as Thomas.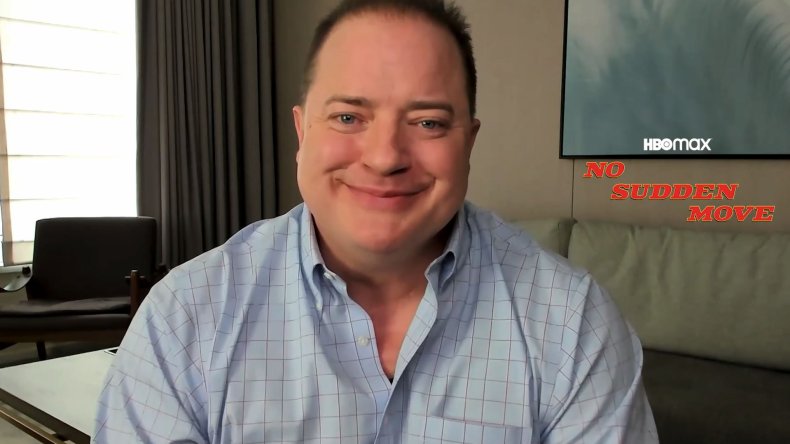 Filming wrapped on The Whale in April and went into post-production in the same month.
No Sudden Move coming to HBO Max
Audiences won't have to wait to see Fraser back on the screen. He's also starring in Steven Soderbergh's upcoming period crime drama No Sudden Move, coming to HBO Max on Thursday July 1, 2021.
Fraser plays the role of Jones, a criminal middle-man who organizes a job that quickly goes wrong. Discussing why he wanted to sign up for No Sudden Move, Fraser said: "It's a great story, a favorite genre that is going to be directed by a world-class director who is most at home in this milieu."
No Sudden Move features an impressive ensemble cast that includes Don Cheadle, Benicio del Toro, Ray Liotta, David Harbour and Julia Fox.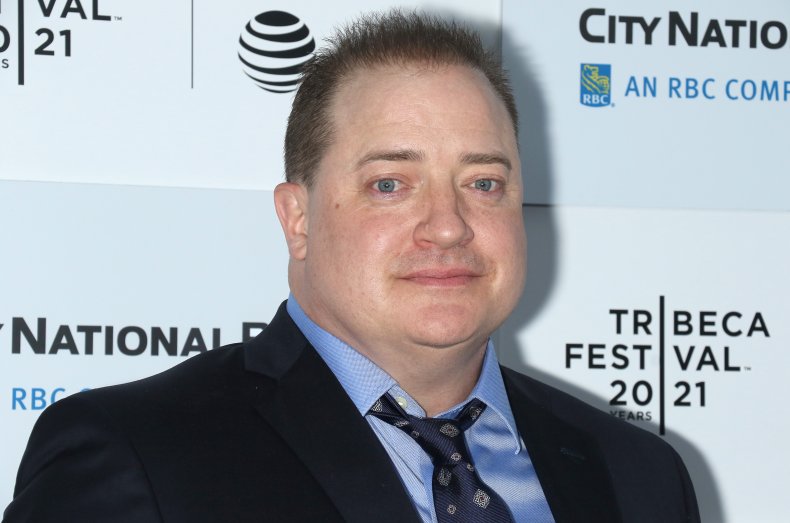 Social media support for Brendan Fraser
Best known for his roles in films like The Mummy, George of the Jungle and Journey to the Centre of the Earth, his reappearance into the spotlight caught the attention of social media users this week. Many voiced their support for the actor and proclaimed that this was going to be his year.
Twitter user @LancStLaurent's post received thousands of likes and retweets when they shared images of Fraser. They wrote: "I am so ready for this man to rise from the ashes like a glorious fat phoenix and take the world by storm again."
No Sudden Move arrives on HBO Max on July 1, while there's currently no release date for The Whale.