Brendan Fraser Thanks Fans for Supporting His Career Revival
The Brendan Fraser renaissance is upon us, and no one is happier than the actor's die-hard fans.
The star of The Mummy shared his appreciation for all the love he receives on social media as he gets his acting career back up and running after a long hiatus from acting.
In September 2021, a TikTok video that showed the actor "choking up" after a fan said everyone was "rooting" for him went viral—and Fraser has now responded to the moment, according to a video that was published on YouTube in February.
"I appreciate it and it let me know that I guess I just wasn't aware that there's that much support," the 53-year-old said, speaking at FANEXPO Boston.
"I appreciate it very very much."
The TikTok in question came just after Fraser was cast alongside Leonardo DiCaprio and Robert De Niro in Martin Scorsese's upcoming movie Killers of the Flower Moon and he was interviewed on the platform by TikToker Lindley (@littlelottiecosplay).
"You've got this. You've got this. Just know that the internet is so behind you," Lindley tells Fraser. "We're so supportive. There are so many people out there who love you, and we're rooting for you. And we can't wait to see what you do next."
The actor appeared to be moved by this message of support and seemingly choked up at the gesture,
"Shucks, ma'am," he responded coyly.
Fraser is also set to star in another upcoming film, The Whale, which is directed by Darren Aronofsky and ​​has been cast as Firefly in the upcoming Batgirl movie.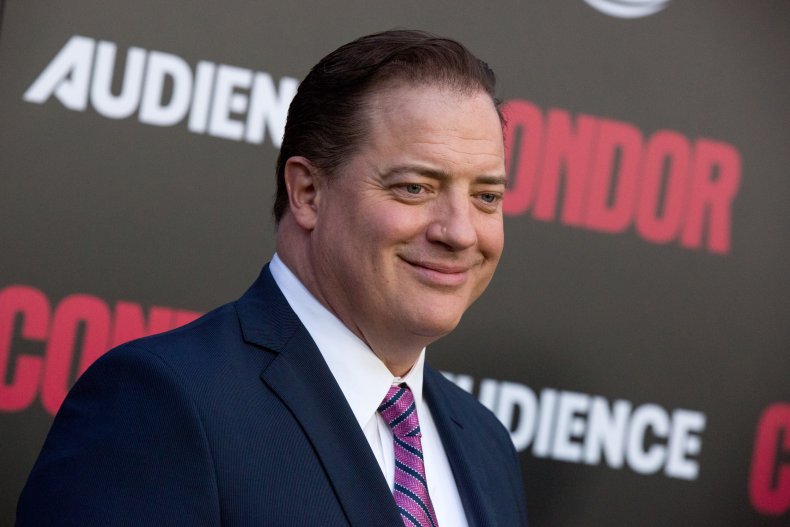 One of his recent projects also included Steven Soderbergh's period crime drama No Sudden Move in the summer of 2021.
Fraser's TikTok revival has seen the actor celebrated for his previous roles as a hunky yet goofy leading man in films like The Mummy, George of the Jungle and Airheads.
Twitter user @LanceStLaurent's post received thousands of likes and retweets when they shared images of Fraser last year with the caption: "I am so ready for this man to rise from the ashes like a glorious fat phoenix and take the world by storm again."
Another star set to make a big comeback later this year is Lindsay Lohan.
The Mean Girls actress was famously a teen movie queen in the 2000s but a spate of arrests and personal life issues saw her leave her acting career behind, much to the dismay of her fans who grew up watching her in everything from The Parent Trap to Freaky Friday.
Now, the 35-year-old is lined up to appear in three Netflix projects. One of these is a festive rom-com called Falling for Christmas.