Brené Brown Returns to Spotify Podcasts After Joe Rogan-Induced Pause
Author and podcaster Brené Brown has confirmed that she will be keeping her podcast on Spotify after pausing from using the platform briefly in protest of misinformation on The Joe Rogan Experience.
The host of Unlocking Us and Dare to Lead has said she is committed to amplifying the voices she platforms on her show, despite her grievances with the streaming giant's policies.
"When the COVID misinformation issue first surfaced, I posted across social media that I was pausing the podcast to learn more about what was happening at Spotify," Brown wrote in a lengthy statement on her website.
Brown noted that she does not have the option of pulling her work from the platform as she has an exclusive contract with the company—unlike the likes of Neil Young and Joni Mitchell who pulled their music from the app in protest at Rogan and Spotify's stance on tackling misinformation.
The research professor and lecturer said she paused her podcast because she "needed to wrestle with the line between misinformation and censoring. If there's a line—who gets to decide it? Do warnings really help?"
"I'm always going to stand firmly on the side of free speech, so I had a lot of learning to do," she said.
Spotify's CEO Daniel Ek confirmed that the platform had updated its user rules and added a content advisory to podcast episodes containing conversations about COVID-19.
The issue emerged when Rogan hosted vaccine scientist Dr. Robert Malone, on his podcast in December.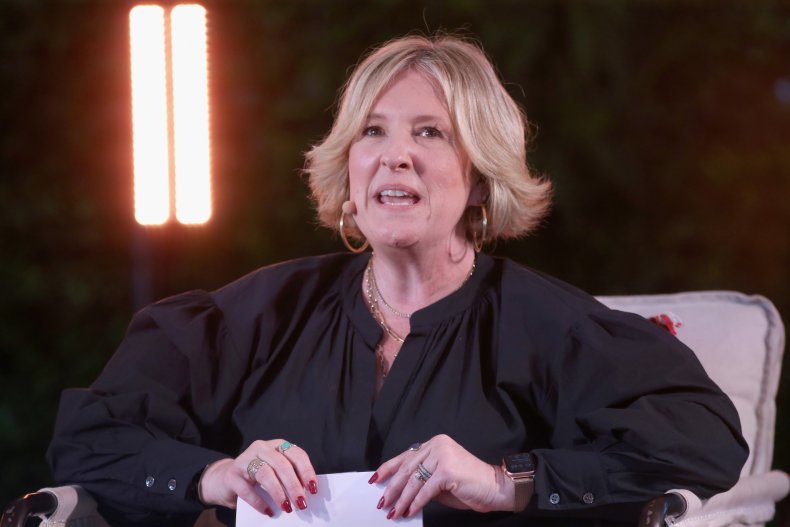 "I've never asked Spotify to deplatform or censor Joe Rogan," Brown continued. "I wanted Spotify to have a transparent misinformation policy (made available to the public) that balances addressing the complex misinformation issues we face today while respecting free speech.
"And to be meaningful, I stated that the policy must be applied across the platform without exception. Spotify developed the policy, shared it publicly, and has started to apply it."
She went on to describe the podcast world as "a big high school cafeteria."
"You can sit anywhere you want and talk to whomever you please. And, for better and worse, people can pretty much say what they want. It's a free-for-all," she said.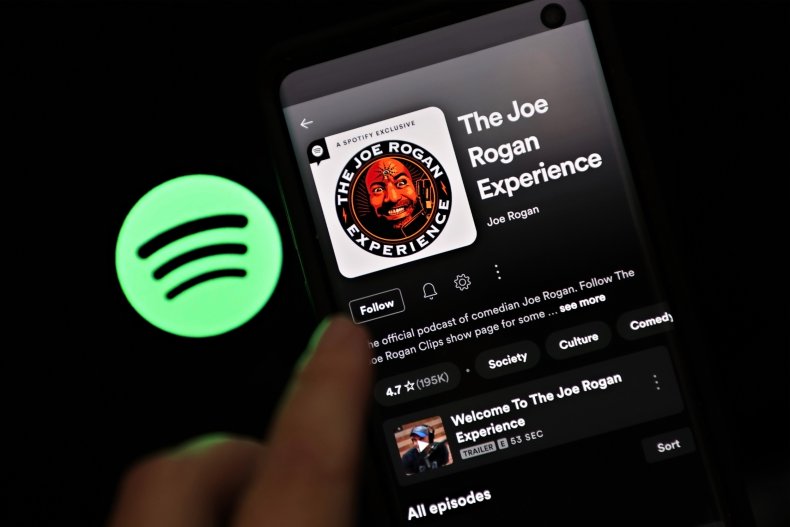 Brown said she was sitting with Rogan in this metaphorical cafeteria but criticized his comments about the trans community and the episode where guest Joey Diaz "brags about demanding sexual favors from young female comedians."
She also said she believes Rogan has "a responsibility when it comes to vetting, preparing, and challenging guests."
"It doesn't appear to me that The Joe Rogan Experience takes any responsibility for the health information that it puts out in the world, and I do believe that leads to people getting sick and even dying. Given the reach of the JRE, the bar for critical questioning should be high."
The Joe Rogan Experience draws in an estimated 11 million listeners per episode.
Brown is now set to remain under her exclusive contract with Spotify.
She finished her open letter with: "I'm proud of the conversations, the voices we've amplified, the topics that we've addressed, and how seriously we take the responsibility."
Speaking on the most recent episode of his podcast on Tuesday, Rogan defended his "missteps" and said his readers know when he is trying to be funny.