Bret Easton Ellis Blasts 'Leftist Hysteria' Over Kanye West Taking 'Red Pill'
Author Bret Easton Ellis continued his years-long ridicule of "leftist hysteria" Monday, warning that Kanye West's recent departure from Democratic Party politics will likely see several celebrities following suit.
The Rules of Attraction writer became a premier voice of Generation X with his books, but he has spent recent years emerging from Hollywood to criticize liberal politics and progressive political correctness. Corresponding with Observer Monday, Ellis said West's newfound "red pill" embrace of conservative culture may be more widespread than the opposition to President Donald Trump may believe.
"As someone who considers themselves a disillusioned Gen-X'er, I think there IS a backlash brewing against leftist hysteria," Ellis told Observer over email. "What I used to semi-align myself with has no answers for anything right now, just constant bitching and finding ways to delegitimize an election."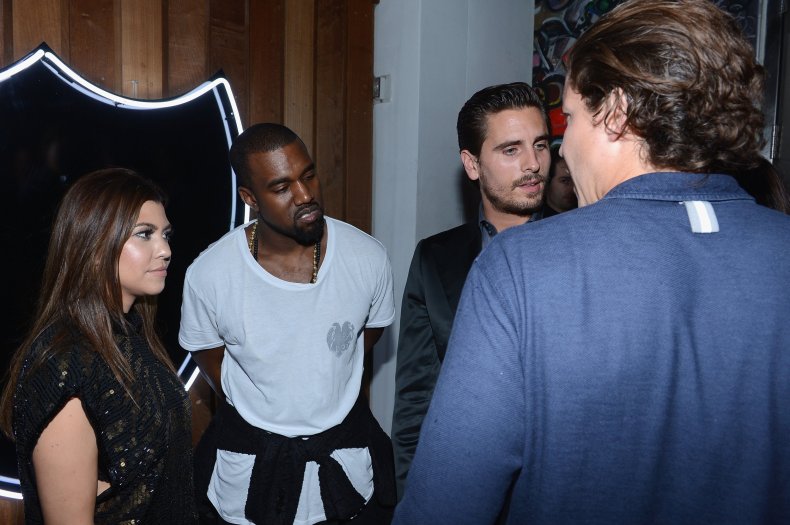 The novelist said that liberals should not be so sure of a "blue wave" during midterm elections this year. He also added that he's unsure if West was "red pilled," which is a reference from the 1999 film The Matrix in which the protagonist Neo "wakes up" to realize he's been conned into believing lies throughout his existence.
"That is not a plan for 2020, and if I was a hardcore Democrat I'd be very worried despite the blue wave of 2018, that may or may not fully arrive," Ellis told Observer. "I don't know if Kanye was red pilled exactly. Kanye does not do this in a systematic or literal way: it's sweeping, metaphorical and inchoate and in the age of digital literal-mindedness."
This is not Ellis's first foray into political controversy. In a series of 2016 podcast comments, Ellis blasted Girls star Lena Dunham and what he saw as the formerly powerful youthful empowerment channel of MTV turning into corporate culture. "Hollywood is both hysterically emotional about its liberalism, but it's locked in a major hypocrisy because it is one of the least inclusive capitalist societies that exists—pure corporate culture with corporate rules," Ellis told Observer about the network's trajectory.
"'Almost every frame in the show eluded to third-wave feminism and women's empowerment. This was totally fake and corporate, but this is the end result of capitalism, because the MTV awards are now officially the system...MTV doesn't want us to receive any dangerous pop imagery, because they're scared of offending, unless it falls under the safety hood of 'politically correct.'"
But this is also not Ellis's first work with West. The novelist previously teamed up with West in 2013 to recreate a scene from Ellis's 1991 book American Psycho, in which the duo cast Patrick Bateman–lookalike Scott Disick from Keeping Up With the Kardashians in a promo video for West's "New Slaves" music video. This may help to corroborate current conspiracy theorists who believe that West is simply in a performance art endeavor.
"I wrote it. Kanye came to me and asked me to write it so I wrote the promo. I just got a text one day... it said, 'It's Kanye, do you have time to rap?'" Ellis told MTV in 2013. "And then suddenly my phone rang and someone said, 'Kanye got your number and he wants you to write this promo for Yeezus.' And so we went back and forth on it and he wanted it done, like, that day. So I wrote it very quickly and they shot it two or three days later."
Ellis told MTV at the time that he and West enjoyed working together on Disick's American Psycho–themed scene and that the two planned to team up for a future mysterious project.
"Kanye and I have been meeting about writing a script for him and so that's a project that's kind of in the works," Ellis said in 2013.