Brett Kavanaugh Accusations Timeline: Here's What Supreme Court Nominee Has Been Accused of and When
As the allegations of sexual misconduct against Brett Kavanaugh continue to be investigated by the FBI, a new report by NBC News indicated that the judge may have known about one of his accuser's claims before it became public.
Kavanaugh's confirmation to the Supreme Court has been delayed due to the FBI probe. President Donald Trump's nominee has now been accused of sexual misconduct by three women, who allege that the incidents happened when Kavanaugh was in high school or college.
The probe came after Republican Senator Jeff Flake said he would not be comfortable voting for Kavanaugh on the Senate floor until the allegations were investigated by the FBI. With the GOP holding a slight 51-49 majority in the Senate, Republicans had little choice but to comply with Flake's request.
Kavanaugh has repeatedly denied the allegations made against him, slamming some of them as "ridiculous" and a "joke" in his testimony last week before the Senate Judiciary Committee.
Here's a timeline of the allegations made against the nominee and what he knew and when:
Christine Blasey Ford
Alleged Incident Took Place: Summer 1982
Ford alleges that the assault happened during a high school party in the summer of 1982, when she was 15 and Kavanaugh was 17. She has claimed they were at a small gathering and drinking alcohol when Kavanaugh pinned her down onto a bed, groped her and tried to remove her clothes. She claims that his friend Mark Judge was in the room when the assault took place. Ford described how the two boys were laughing during the incident.
Kavanaugh, who kept detailed calendars during his school years, pointed to the records as evidence of his innocence. But one entry, from July 1, 1982, shows that he went to a party with several boys mentioned by Ford in her testimony. His calendar also shows that the boys were having "skis," or beer, during the event.
Allegations Become Public: September 14, 2018
After The Intercept revealed a letter sent to Senator Dianne Feinstein, Ford's allegations against Kavanaugh become public in a story published by The New Yorker. Though the story does not mention Ford by name. Kavanaugh released a statement shortly afterward saying that he "categorically and unequivocally" denied the allegation. Ford came forward publicly two days later in an interview with The Washington Post.
Ford-Kavanaugh Hearing: September 27, 2018:
In an intense day of testimony, both Ford and Kavanaugh appeared before the committee and were questioned by senators and outside prosecutor Rachel Mitchell. Ford doubled down on her accusation and discussed the personal difficulties she had after the alleged assault.
Kavanaugh claimed the allegations were false, although he admitted to drinking with his friends and attending parties. He said he did not know anything about the allegations until the New Yorker story was published.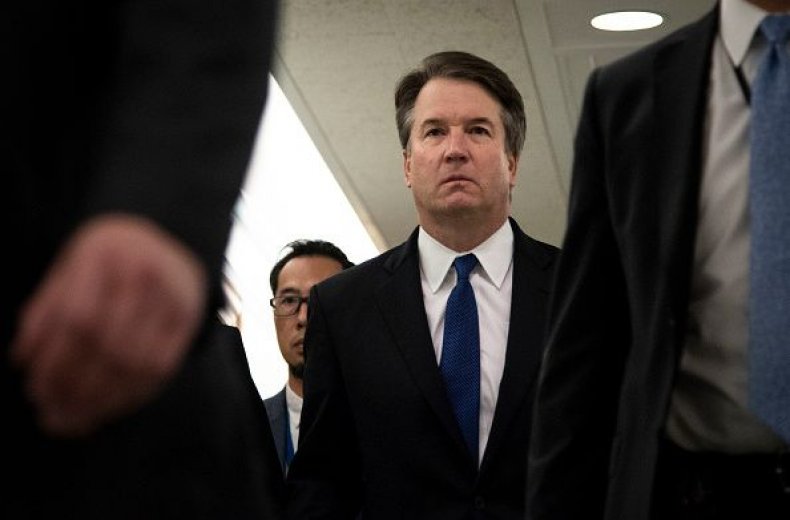 Deborah Ramirez
Alleged Incident Took Place: 1983-1984
Ramirez alleges that Kavanaugh exposed himself to her at a "drunken dorm" party their freshman year at Yale.
Allegations Become Public: September 23, 2018
In a story in The New Yorker, Ramirez details how Kavanaugh allegedly exposed himself to her and forced her to touch him without her consent. Other classmates testify to Kavanaugh's lewd, drunken behavior during his undergraduate years. Kavanaugh denies the allegations in a statement released by the White House.
Report Indicates Kavanaugh Knew About Accusation Before It Became Public: October 1, 2018
A report byNBC News shows that Kavanaugh may have known about Ramirez's accusations before they became public. Text messages obtained by the news outlet show that Kavanaugh had been trying to talk to former Yale classmates days before the New Yorker story was published.
In one message, Karen Yarasavage, a former Yale classmate, said that the judge asked her to go on the record in his defense. Other messages show that Kavanaugh's legal team had been communicating with other classmates in advance of the allegations coming to light.
Kavanaugh told the Senate Judiciary Committee under oath that the first time he had heard about Ramirez's allegations was in the New Yorker article, which was published on September 23. The NBC report comes as the FBI is conducting its investigation into Ford's allegations of assault.
Julie Swetnick
Alleged Incident Took Place: Early 1980s
Swetnick alleges that Kavanaugh, along with other teens, including Judge, would spike the drinks of women with drugs and grain alcohol at house parties in order to sexually assault them. Kavanaugh was in high school at the time, attending Georgetown Preparatory School. Swetnick claimed boys used to line up to have their "turn" with a girl. Later, she became a victim of one of the "gang" rapes, although she said she couldn't say whether Kavanaugh was one of the teens who attacked her.
Allegations Become Public: September 26, 2018
Swetnick comes forward with her accusation of sexual misconduct. In a sworn statement, she accuses Kavanaugh of engaging in "abusive" behavior with women when he was drinking. Her lawyer, Michael Avenatti, shares the statement along with a picture of his client on Twitter.
Kavanaugh Calls Swetnick's Accusations a "Farce": September 27, 2018
Kavanaugh denied knowing who Swetnick is and said her allegations are completely false.
"The Swetnick thing is a joke," Kavanaugh told the Senate Judiciary Committee during his testimony. "It's a farce."
"Would you like to say more about it?" Dianne Feinstein asked the nominee. "No," he replied.