Brett Kavanaugh Allegations Should be Investigated by FBI, Say Nearly 50 Yale Law Faculty Members
In an open letter to the Senate Judiciary Committee, 50 faculty members of Yale Law School asked the members to give the FBI time to investigate a sexual assault allegation made against Supreme Court nominee Judge Brett Kavanaugh.
The letter, which was posted on Yale Law School's website, urged the Senate to conduct a "fair and deliberate confirmation process." Faculty members expressed their concern that a rushed hearing would threaten the integrity of the confirmation process and the public's faith in the Supreme Court.
Given that a position on the Supreme Court is a lifetime appointment, the faculty members argued that a "partisan hearing alone cannot be the forum to determine the truth" of the allegation against Kavanaugh. Instead of relying on a committee hearing, faculty members urged the FBI to be given the time necessary to investigate the facts.
"Fair process requires evidence from all parties with direct knowledge and consultation of experts when evaluating such evidence," the letter stated. "In subsequent hearings, all of those who testify, and particularly women testifying about sexual assault, must be treated with respect."
The letter said that the confirmation process must be conducted so that Americans can feel confident in the Supreme Court.
"Some questions are so fundamental to judicial integrity that the Senate cannot rush past them without undermining the public's confidence in the Court," faculty members concluded. "This is particularly so for an appointment that will yield a deciding vote on women's rights and myriad other questions of immense consequence in American lives."
Kavanaugh graduated from Yale Law School in 1990, and did his undergraduate degree there too.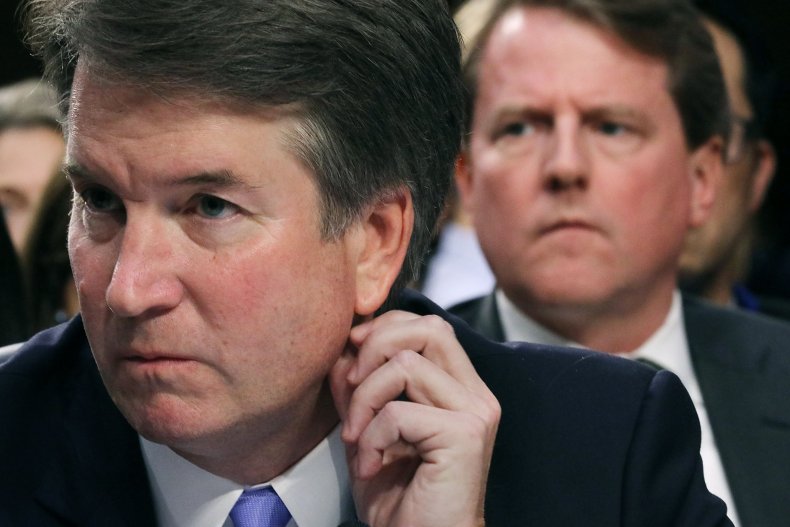 Following President Donald Trump nominating Kavanaugh to the Supreme Court, Dr. Christine Blasey Ford came forward with the allegation that he sexually assaulted her while the two were in high school.
Kavanaugh has fiercely denied the allegation and Judiciary Committee Chairman Chuck Grassley urged both Ford and Kavanaugh to appear before a panel to discuss the claim, but has so far set a series of deadlines for Ford to meet in an effort to push the nomination through before the midterm elections.
Senator Dianne Feinstein put the responsibility on the Senate and called for them to honor Ford's wishes and delay the hearing until a proper investigation can be completed.
If an agreement is not reached with regards to Ford testifying, the Senate Judiciary Committee will vote on Kavanaugh's nomination on Monday.