Brett Kavanaugh Confirmation Hearing Begins: How to Watch
The U.S. Senate Judiciary Committee is set to begin its hearing on the nomination of Judge Brett Kavanaugh to the Supreme Court Tuesday morning.
The first day of the hearing is slated to begin at 9:30 a.m. EDT and is expected to last three to four days.
The hearing will provide senators with what is to be their only formal opportunity to challenge the Supreme Court nominee before he is handed a lifetime appointment to the highest court in the United States.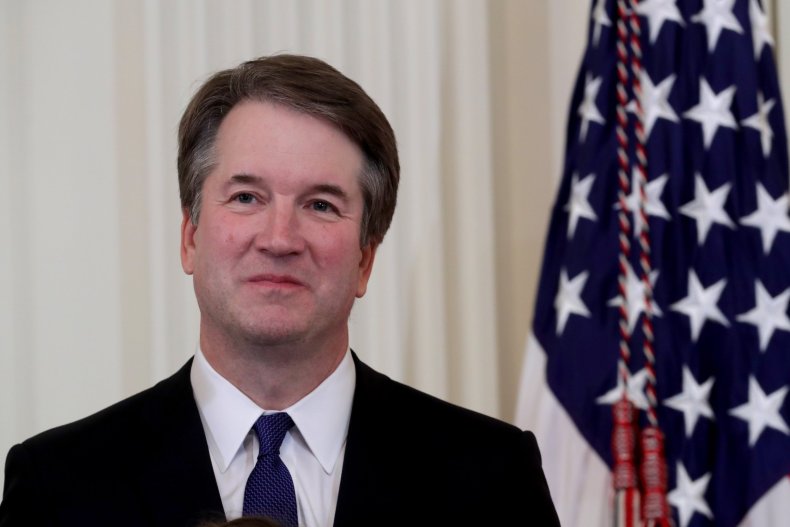 What to expect
Kavanaugh's nomination has been a contentious one, with Democrats warning that his appointment could spell the end to Roe v. Wade, a landmark decision issued in 1973 by the U.S. Supreme Court on the constitutionality of laws criminalizing or restricting access to abortions.
If appointed, the Supreme Court nominee would replace Justice Anthony Kennedy, a conservative-centrist whose swing vote saw Roe v. Wade upheld and whose liberal leanings also saw gay marriage legalized in the U.S.
With Kavanaugh's appointment, the Supreme Court would see a five-justice conservative majority, which could mean a shift toward the right on issues such as women's reproductive rights, gay rights, the death penalty and other issues on which Kennedy was known to lean left.
Kavanaugh is expected to be questioned throughout his hearing on his stance on abortion, as well as on gun control, healthcare and possibly even on his stance on President Donald Trump, according to CBS News.
Calls for hearing to be postponed
While the hearing is set to launch Tuesday morning, Democrats have argued that it should have been postponed after Trump's former personal lawyer, Michael Cohen, pleaded guilty to federal charges of violating campaign finance laws last month.
Democrat Senator Cory Booker (New Jersey) tweeted Monday that it is "increasingly urgent we stop Trump's handpicked Supreme Court nominee Kavanaugh from getting a lifetime appointment to the highest court in our land," after Trump was "implicated in open court of a federal crime by his longtime personal lawyer," Michael Cohen.
The senator hit out at the White House's decision to refuse to release 100,000 of Kavanaugh's records from the Bush White House on the basis of presidential privilege, accusing Republicans of "trying to rush Kavanaugh's confirmation hearings."
Senate Minority leader Chuck Schumer (New York) announced late Monday, however, that the Senate had been given an additional 42,000 pages of documents about Kavanaugh the night before confirmation hearings were due to start.
How to watch
To watch Kavanaugh's confirmation hearing, you can tune into a scheduled live stream on the U.S. Senate Judiciary Committee's website here. It will also be live-streamed on C-Span here, with live streams beginning as early as 9:15 a.m. EDT and the hearing itself slated to get underway at 9:30 a.m.