Dick Durbin Tells Brett Kavanaugh to 'Step Up' and Ask to Postpone Confirmation Hearing
Democratic Senator Dick Durbin urged Brett Kavanaugh to "step up" and ask for his confirmation hearing to be postponed until all relevant court documents are released and reviewed.
"For the sake of this nation, for the sanctity of the Constitution that we both honor, step up," Durbin told the Supreme Court nominee during the closing remarks of his opening statement on Tuesday. "Ask this gathering to suspend until all the documents of your public career are there for the American people to see."
Durbin continued, telling Kavanaugh: "If you believe that your public record is one that you can stand behind and defend, I hope that at the end of this you will ask this committee to suspend until we are given all the documents, until we have the time to review them."
The remarks came during the first day of Kavanaugh's confirmation hearing by the Senate Judiciary Committee. A majority of the morning was fixated on the release of 42,000 additional pages of documents about the Supreme Court nominee just hours before the hearing began.
Within seconds of the confirmation hearing being called to order, Democrats requested that proceedings be suspended until they had the opportunity to review the trove of information. The lawmakers also questioned what Republicans might be "hiding" by not allowing senators the time to look through the information.
Democratic Senator Kamala Harris wrote on Twitter, "It is the *constitutional duty* of United States Senators to advise and consent on nominations. Frankly, every single one of the 100 senators should want to see Kavanaugh's full record. It is their obligation."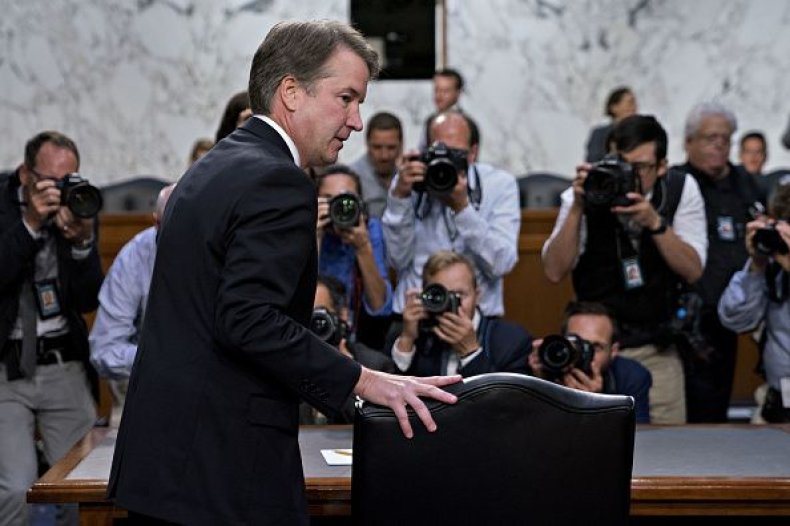 Republicans responded that there have never been so many documents made publicly available about a Supreme Court nominee as there have in Kavanaugh's case.
Committee chairman Chuck Grassley defended the position, stating that everyone has already "read every page of Judge Kavanaugh's extensive records" and that there would be no reason to delay the hearing. He also accused Democrats of "scaring the American people" by suggesting they are purposefully hiding documents.
Grassley continued to dismiss the calls of Democratic senators to adjourn the hearing throughout the morning.
"If you will trust the American people, they will trust you," Durbin offered to Kavanaugh when requesting that he ask for this hearing to be suspended. "But if your effort today continues to conceal and hide documents, it raises a suspicion."