Brett Kavanaugh First Supreme Court Cases: New Justice Will Hear Arguments on Guns and Immigrant Detention
Brett Kavanaugh's first cases as a Supreme Court justice will focus on guns, immigration and product liability, according to the court's calendar.
Kavanaugh, whose controversial confirmation hearings put the Supreme Court at the center of national debate, was officially sworn in by retiring Justice Anthony Kennedy on Saturday and will begin his tenure on the high court this week.
The following case details have been compiled from scotusblog.com and oyez.org.
On Tuesday, the bench will hear oral arguments in Stokeling v. United States. The case revolves around the Armed Career Criminal Act, a 1984 law that imposes a 15-year minimum prison sentence on federal firearm offenders who have three prior drug or "violent" felony convictions. Crimes that fall under that umbrella include arson, burglary and extortion.
Denard Stokeling was convicted of an unarmed robbery in Florida in 1997 and in 2016 was convicted federally for being a "felon in possession" of a gun. If the first robbery in 1997 is classified as a "violent" crime, then his prison sentence will increase dramatically.
The case questions if a state robbery offense should be categorized as a "violent" felony under the act. But more generally, the issue at hand is how the federal statute should interpret state laws, which heavily vary from place to place.
Kavanaugh will also hear another gun-related case on Tuesday in United States v. Stitt, which questions if general burglary should be used under the Armed Career Criminal Act to enhance prison sentences.
On Wednesday, the court will reconvene to listen to oral arguments in a case about the Department of Homeland Security's detention practices.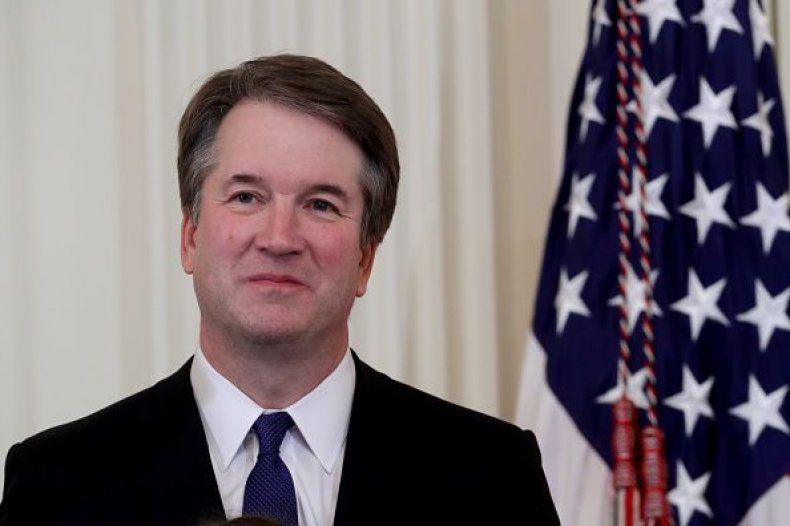 In Nielsen v. Preap, a group of immigrants is challenging the government for denying bond hearings to immigrants who were previously convicted of statutory crimes. Many of the immigrants involved in the case served or are serving sentences for minor offenses like marijuana possession or firearm possession. The statute in question also does not provide a strict timeline for when an immigrant can be expected to be placed in detention.
The plaintiffs argue that if Immigration and Customs Enforcement wants to detain an immigrant without bond hearings or bail, then it must do so at the moment they are released from prison. The agency should not be able to wait years and detain an immigrant long after they have successfully returned to their regular lives.
Also on Wednesday, Kavanaugh will listen to a case of product liability involving manufacturing companies and two widows of former U.S. Navy sailors.
The widows allege their husbands developed cancer after they were exposed to asbestos working in a naval shipyard. They sued multiple manufacturing companies, including the producers of "bare metal" ship parts for negligence and strict liability. But the companies say they cannot be held liable for the sailors' injuries because their products did not contain the asbestos-containing material, it was added to the parts later on.
In the case, Air and Liquid Systems Corp v. Devries, the central question is whether defendants can be held liable under maritime law for injuries caused by products they did not make or sell.
Later this fall, Kavanaugh will hear cases on voters rights and registration, bankruptcy code and Securities and Exchange Commission regulations.