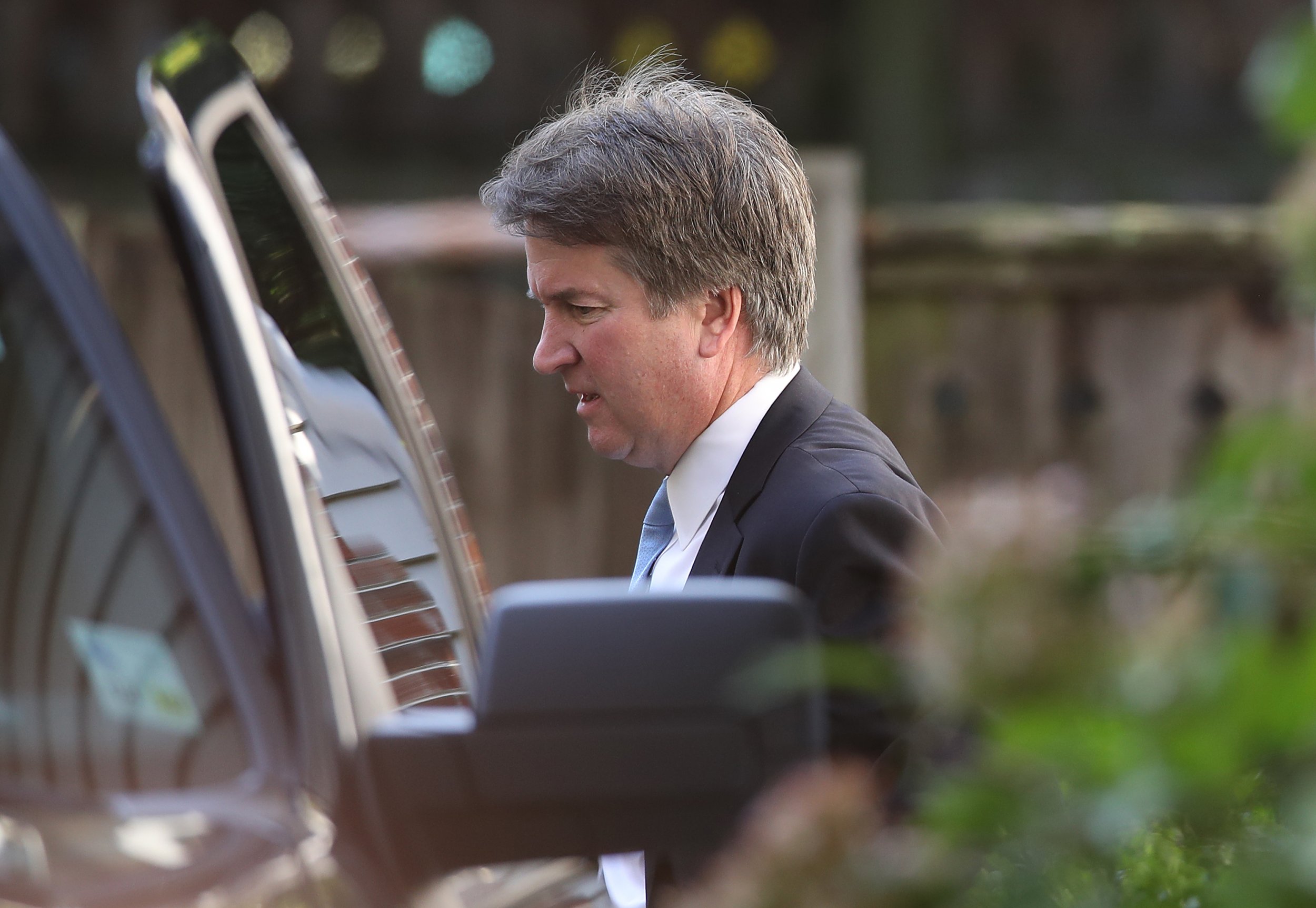 Four Harvard Law School students on Thursday called for the esteemed institution to investigate allegations of sexual assault against Supreme Court nominee Brett Kavanaugh, who had taught constitutional law at the school, or to consider not allowing him back.
The students—Molly Coleman, Vail Kohnert-Yount, Jake Meiseles and Sejal Singh—penned an op-ed published by The Harvard Law Record stating that Senate Republicans might "not care" to probe the accusations against Kavanaugh. "As students, however, we will not accept that as the end of this matter."
The piece ended by stating: "Unless a full and fair investigation is conducted, Harvard Law School cannot allow Kavanaugh to continue teaching its students and the Senate cannot confirm him to the Supreme Court."
The students questioned whether the school was taking the "credible" claims made by Christine Blasey Ford "seriously" and noted how much Harvard paid Kavanaugh to teach last year.
"Will Harvard Law School take seriously the credible allegation of Kavanaugh's sexual assault against a young woman before he is allowed to continue teaching young women?" the students asked. "Or will Harvard allow him to teach students without further inquiry—and continue paying him our tuition money? In 2018, he earned $27,490 for nine days of teaching."
The students were also critical of Kavanaugh's praise for President Donald Trump, who has been accused of sexual assault or harassment by over a dozen women, and who was caught on tape describing such assaults.
"One would think that praising a president who is not only a known sexual predator, but who has even bragged about it, would at least call into question Kavanaugh's stated commitment to gender equity," the op-ed read. "If Kavanaugh is confirmed, one-third of the men on the Supreme Court will have been credibly accused of sexual harassment or assault of women without accountability or apology. There will be almost as many men credibly accused of sexual harassment or assault sitting on the Supreme Court as there are women on the Court, total."
Harvard Law did not immediately respond to Newsweek's request for comment about the students' concerns.
Kavanaugh had served as a lecturer at the school since 2009 and taught a course about the Supreme Court since 2005.
Before Ford came forward with her allegations of an assault, dating back to when she and Kavanaugh were both in high school in the early 1980s, nearly 350 students of Kavanaugh's at Harvard, Yale and Georgetown had strong praise for Kavanaugh as a teacher, according to The New York Times last month.
Senate Republicans have called for Ford to testify, either publicly or behind closed doors, but she had insisted that the FBI first investigate her claim. However, her attorneys sent a letter to the Senate Judiciary Committee on Thursday that stated she "would be prepared to testify next week" but wanted assurances for her safety after receiving death threats, the Times reported, citing the letter.