Brett Kavanaugh Impeachment Is Possible If Democrats Win Midterm Elections, Cory Booker Says
Attempting to impeach newly confirmed Supreme Court Justice Brett Kavanaugh, while difficult, could be possible if Democrats win the Senate or House in the November midterm elections, New Jersey Senator Cory Booker said.
Booker and other Democrats have floated impeaching Kavanaugh over sexual assault accusations he faced from three women, and allegations that he committed perjury when he testified before the Senate Judiciary Committee about claims made about him.
The Democratic senator told Yahoo on Sunday that the FBI failed to interview "multiple people" that Deborah Ramirez, one of Kavanaugh's accusers, claimed could corroborate her allegations that the judge exposed himself to her when they studied at Yale University.
"I think the way the FBI was limited in their investigation was a sham. There were so many things even in the handful of interviews they did do that would have motivated investigators to ask more questions, interview more people," Booker said. "Clearly the FBI was severely constrained in the scope of their investigation in a way that did not honor the courage of the survivors who came forward."
Booker said there were "a number of things that the FBI could have easily investigated to see if he was lying about his past conduct," adding that Kavanaugh should be subject to further investigation.
"If there is conclusory evidence that shows unequivocally that he lied to a Senate committee, that is a crime and he should be held accountable for those criminal acts," Booker said.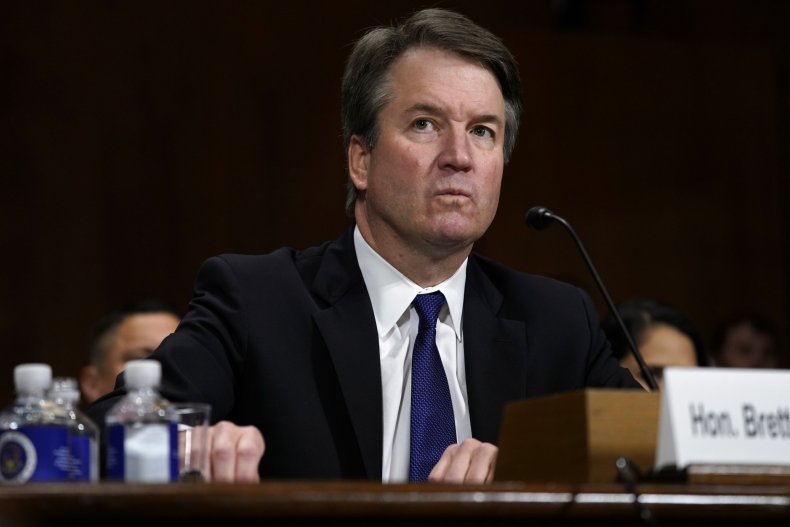 However, Booker said impeaching Kavanaugh was contingent on at least one big win by Democrats in the midterms.
"The reality is, right now, Republicans control the House and the Senate, and there's no way to do even an investigation unless we flip one of the houses," he said. "So I think even before you start focusing on questions about his truthfulness before a Senate committee, you've got to focus on the urgency of the work over the next 30 days, and that's where my focus is."
Even if Democrats win one of the houses of Congress, impeaching Kavanaugh will require some heavy lifting.
Democrats would have to win a House majority and control the judiciary committee; then a supermajority of 67 in the Senate would be required to remove Kavanaugh from the Supreme Court. Only one Supreme Court justice has been removed in United States history.
The prospects of Democrats winning the House are high, but lower for the Senate, and obtaining the 67 seats required to complete Kavanaugh's impeachment is out of the question.