Brett Kavanaugh Denies 'Ridiculous' Third Allegation of Sexual Misconduct, Says He's in the 'Twilight Zone'
Supreme Court nominee Brett Kavanaugh denied a third allegation of sexual misconduct Wednesday, calling the accusation something "from the Twilight Zone."
"This is ridiculous and from the Twilight Zone. I don't know who this is, and this never happened," Kavanaugh said in a statement released by the White House hours after the allegation emerged.
Julie Swetnick alleged in a sworn declaration released Wednesday by her lawyer, Michael Avenatti, that she witnessed Kavanaugh and his friend Mark Judge's involvement in multiple acts of sexual misconduct while they attended Georgetown Preparatory School in the early 1980s.
Specifically, Swetnick alleged in the affidavit that Kavanaugh and Judge would spike drinks and "cause girls to become inebriated" at houses parties so they could be sexually assaulted. She also alleged that she was a victim of gang rape at a party that Kavanaugh and Judge attended, but she did not allege that either of them engaged in the rape.
Swetnick said she first met Kavanaugh at one of these house parties and described him and Judge as "joined at the hip." She claimed that Kavanaugh became aggressive when he was drinking and said she remembered him "pressing girls against him without their consent" and attempting to remove a woman's clothing. She described Kavanaugh's attitude toward women as "demeaning."
"I also witnessed efforts by Mark Judge, Brett Kavanaugh and others to cause girls to become inebriated and disoriented so they could then by 'gang raped' in a side room or bedroom by a 'train' of numerous boys," the affidavit read. The incidents happened between 1981 and 1982, she said.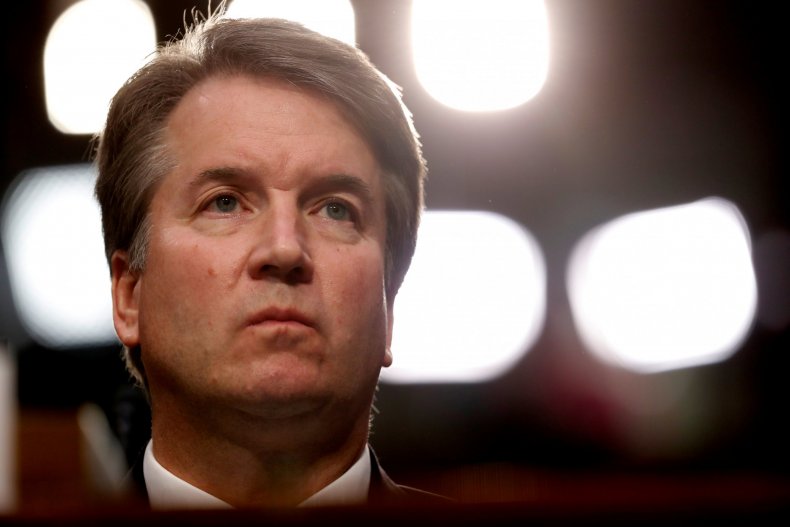 Swetnick said she was a victim of one of the gang rapes. She alleged that Kavanaugh and Judge were present at the time of the attack but did not participate.
"During the incident, I was incapacitated without my consent and unable to fight off the boys raping me. I believe I was drugged using Quaaludes or something similar placed in what I was drinking," Swetnick said.
Her accusations came after Elizabeth Rasor, Judge's ex-girlfriend, told The New Yorker she felt morally obligated to challenge Judge's denial that women were sexually mistreated at the Georgetown Prep parties. Rasor said Judge told her when they were Catholic University students about an "incident that involved him and other boys taking turns having sex with a drunk woman." Rasor said that he never told her who else was involved and whether Kavanaugh had participated.
Avenatti said in a television appearance on MSNBC shortly after Swetnick's accusations were made public that she would be willing to testify before the Senate Judiciary Committee "100 percent."