Brett Kavanaugh Trolled After Claiming He Grew Up in 'City Plagued by Gun Violence'
Supreme Court nominee Brett Kavanaugh has raised eyebrows after he claimed to have grown up in an area "plagued by gun violence" during his three-day confirmation hearing.
Kavanaugh made the claim on Wednesday, after being questioned by Democratic Senator from California Dianne Feinstein about a 2011 dissent in which he made the argument that D.C.'s assault weapons ban was unconstitutional.
"I'm a native of this area," Kavanaugh said, appearing to assert his closeness to the issue.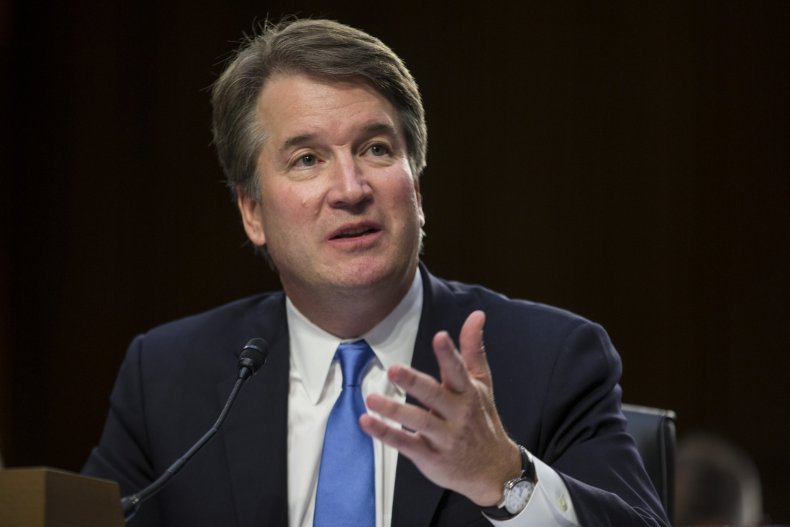 "I'm a native of an urban-suburban area. I grew up in a city plagued by gun violence and gang violence and drug violence," he said. "So I fully understand, as I explained in the opinion, the importance of this issue."
While Kavanaugh was born in D.C., many, including a number of journalists who also grew up in the area, have pointed out the U.S. Court of Appeals for the District of Columbia Circuit judge grew up in Bethesda, an area just northwest of Washington, D.C., which many have said is far more "suburban" than "urban-suburban."
"I grew up in Brett Kavanaugh's neighborhood in suburban Maryland, and I can tell you if he spent any time seriously thinking about DC gun violence, he was the only person there who did," Jon Schwartz, a journalist for The Intercept, wrote on Twitter.
"While Brett Kavanaugh says 'I grew up in a city plagued by gun violence and gang violence,' I remember Bethesda, Maryland more as being plagued by enormous amounts of soccer practice," Schwartz joked.
The Washington Post senior regional correspondent Robert McCartney also weighed in, writing: "I grew up in Bethesda too, and I live there now. Kavanaugh knows perfectly well that [the] biggest complaint was difficulty finding lawn care."
Another Twitter user, Steve Morris, posted a photo of Kavanaugh's high school, Georgetown Preparatory School, which he pointed out "literally has an on-campus golf course."
In 2015, Bethesda made it on both Forbes' list of America's most educated small towns and was number one on Time Money's list of top-earning towns in 2014, with the family median income set at $197, 622 and the median home price at $825,000 at the time.
On the Neighbourhood Scout website, which provides an online database of U.S. neighborhood analytics created in 2002 by geographer and demographics specialist Andrew Schiller, Bethesda is listed as being safer than 56 percent of U.S. cities in terms of crime, with crime rate of 12.73 per 1,000 residents.
The website states that the chances of becoming a victim of a violent crime in Bethesda are one in 1,604, compared with one in 212 in Maryland as a whole.