Brett Kavanaugh Vote Time, Live Stream: Watch Senate Hold Crucial Cloture Vote on Supreme Court Nominee
The Senate will vote for the first time on Supreme Court nominee Brett Kavanaugh Friday morning, a day after the FBI delivered its report into sexual assault allegations against the federal judge. The Senate will hold a cloture vote, which will decide whether to end debate on the nominee, at 10:30 a.m. after Senate Majority Leader Mitch McConnell vowed to push ahead with the confirmation process.
The vote can be watched on C-Span2 and via a live stream below.
If the vote from the 100-member body goes in Kavanaugh's favor Friday, then a final confirmation vote to put the nominee on the Supreme Court is expected to take place Saturday.
Kavanaugh's once all-but-certain confirmation to the highest court in the land has been thrown into disarray over recent weeks following accusations of sexual misconduct levied against him by three women. Last week, the first of those accusers, Christine Blasey Ford, testified before the Senate Judiciary Committee that Kavanaugh had sexually assaulted her at a high school party in the 1980s.
In response, Kavanaugh appeared before the committee and delivered a furious rebuke, claiming that the allegations were part of a hit job mounted by Democrats in revenge for losing the 2016 election and on behalf of the Clintons. Kavanaugh's impassioned response fired up many Republicans and the president but left Democrats, and some crucial Republican voters, expressing doubt about whether Kavanaugh had the nonpartisan temperament required to sit on the Supreme Court.
Following the hearing, Republican Senator Jeff Flake voted to advance Kavanaugh from the Senate Judiciary Committee but required a supplementary FBI investigation to confirm him in the full Senate vote.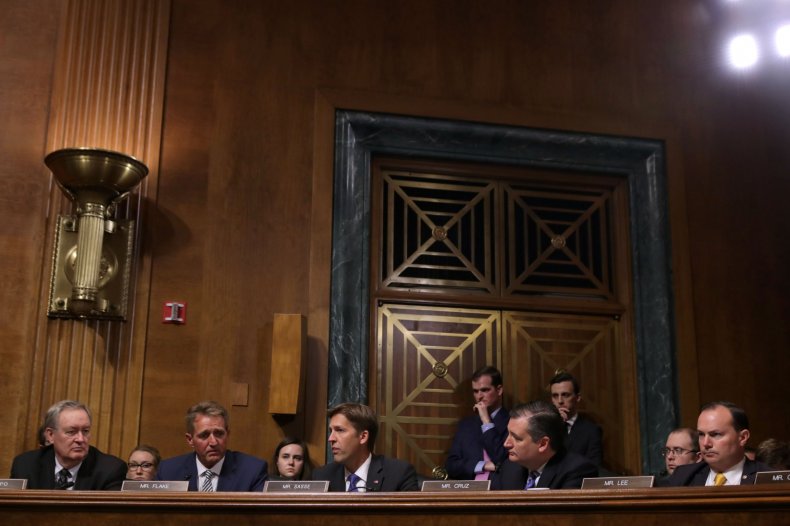 The subsequent investigation has been slammed by Democrats for its failure to interview dozens of witnesses, including Ford and Kavanaugh. But Republicans, including Flake and another crucial voter, Susan Collins of Maine, said they believed the investigation was thoroug, signaling they may be inclined to vote "yes." Kavanaugh's fate is also likely to rest on the votes of Republican Lisa Murkowski of Alaska and Democrat Joe Manchin, who is running for re-election in West Virginia, a state Trump carried by a wide margin in 2016.
Kavanaugh only needs a majority in the Senate to pass through cloture.
The White House has expressed confidence that Kavanaugh will be confirmed and that the senators had "ample time" to review the FBI investigation materials.
"This is the last addition to the most comprehensive review of a Supreme Court nominee in history, which includes extensive hearings, multiple committee interviews, over 1,200 questions for the record and over a half million pages of documents," deputy press secretary Raj Shah said Thursday. "With this additional information, the White House is fully confident the Senate will vote to confirm Judge Kavanaugh to the Supreme Court."