Brett Kavanaugh's Accuser, Christine Blasey Ford, Will Testify Before Senate Judiciary Committee
UPDATE: Sunday, 1:25 p.m. EDT–On Sunday, Ford's legal team announced that "important progress" had been made during a phone call with the Senate Judiciary Committee. As a result of the call, Ford agreed to attend an open hearing on Thursday at 10:00 a.m. EDT.
Original story:
Dr. Christine Blasey Ford, the woman who accused Supreme Court nominee Judge Brett Kavanaugh of sexual assault, has agreed to speak with a Senate Judiciary Committee panel.
On Saturday, Ford's attorneys, Debra Katz and Lisa Banks, sent a message to the committee that CNN reported said Ford accepted the Senate Judiciary Committee's request to provide her "first-hand knowledge" of Kavanaugh's alleged sexual misconduct.
The message added that aspects of the committee's proposal were " fundamentally inconsistent with the Committee's promise of a fair, impartial investigation into her allegations." It also requested that a time on Saturday afternoon be set aside to continue negotiations.
A specific date and time has not been released.
Ford originally had to decide if she was going to speak with the Senate by Friday evening, but Senator Chuck Grassley, who is chairman of the Senate Judiciary Committee, extended the deadline until Saturday afternoon.
"She [should] decide so we can move on," Grassley tweeted. "I want to hear her."
In July, Ford sent a letter to Senator Dianne Feinstein to make her aware of Kavanaugh's alleged behavior. She initially wanted to remain anonymous, but later decided to be public with her accusation and CNN published the letter.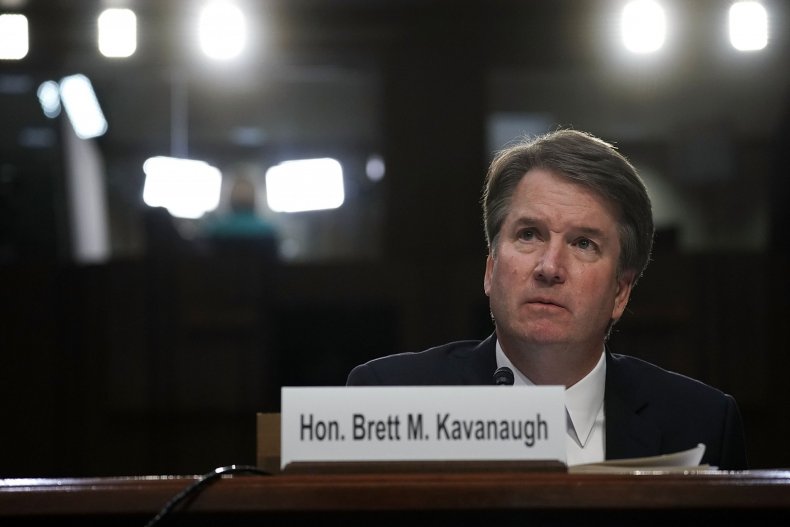 Ford claimed that while she and four others were at a party at a home in the Maryland suburbs when Kavanaugh pushed her into a bedroom and locked the door. He allegedly climbed on top of her and tried to take off her clothes, although she was eventually able to run out of the room.
The accusation caused some people to call for a delay in the confirmation hearing until the FBI could properly investigate Ford's claims while others argued that Ford's accusation wasn't credible. Others argued that even if the accusation is true, it occurred so long ago that it does not bear weight on his ability to be a fair and just Supreme Court justice.
GOP operative Brian Robinson called the alleged behavior "absolutely" inappropriate and not how any young man should treat a young woman, but added that context matters.
"But if you went back, put this in a larger context, they were 17 years old, no crime was committed, something terribly inappropriate that we should teach young men not to do for sure, this is not something for a 17-year-old should disqualify them when they are in 50s and have shown to be responsible adults," Robinson explained to CNN.
Kavanaugh has denied the allegations against him and the Senate Judiciary Committee had plans to move forward with the confirmation hearing on Monday if Ford did not make a decision to testify by the deadline.