Controversial Trump Judicial Pick Brett J. Talley Has a Passion for Ghost Hunting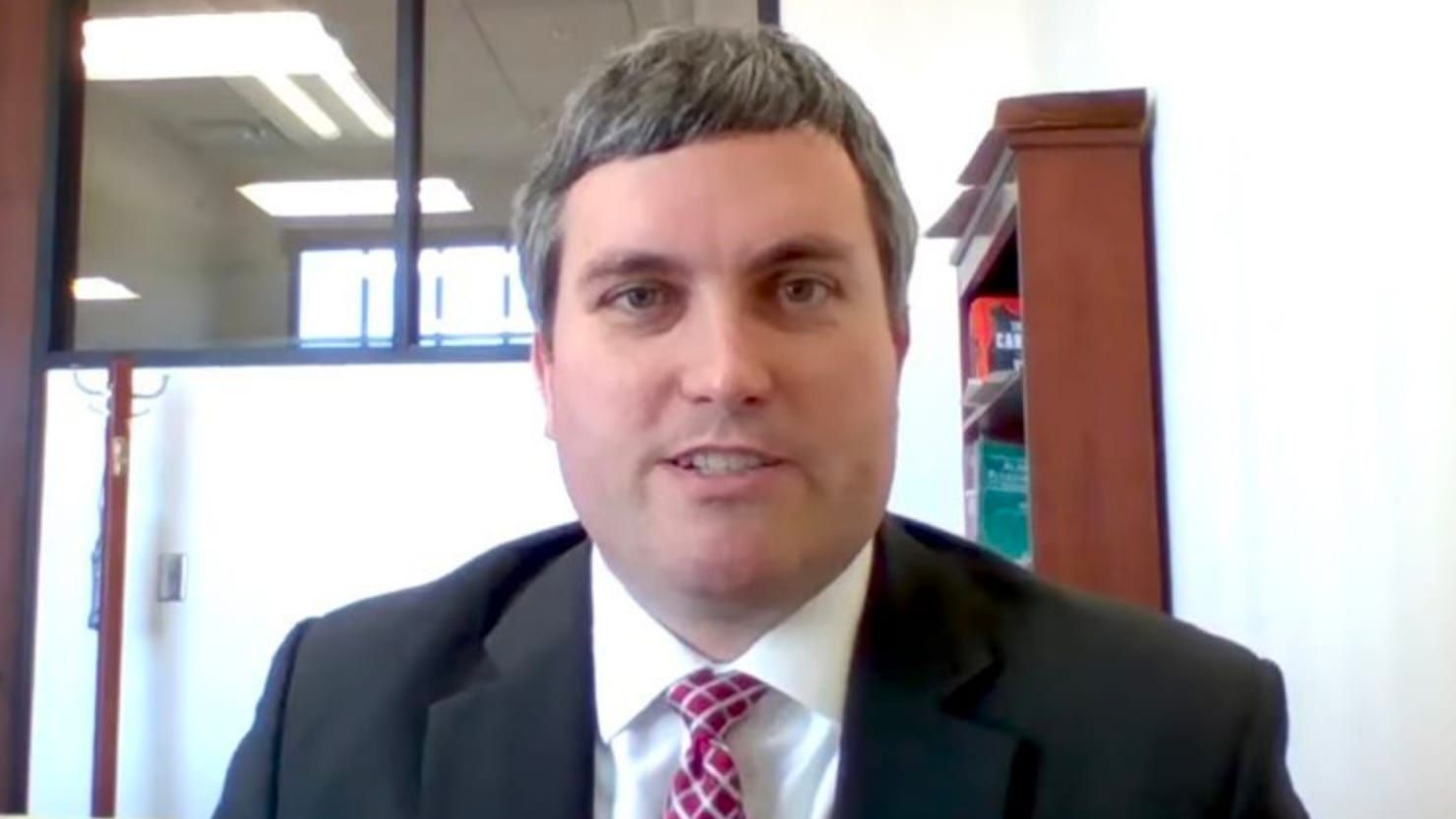 President Donald Trump's controversial Alabama federal district court nominee has a longstanding passion for ghost hunting and researching paranormal activity.
The New York Times reported that Brett J. Talley, who was nominated to the Montgomery district court, had failed to disclose his marriage to a White House lawyer in his Senate questionnaire forms—which could present potential conflicts of interest.
However, the forms also revealed a longstanding passion—researching and investigating paranormal activity.
Talley says on his questionnaire for the Senate Judiciary Committee that between 2009 and 2010 he was a member of The Tuscaloosa Paranormal Research Group. According to its website, the group searches for the evidence of "paranormal existence" and helps those "those who may be living with paranormal activity that can be disruptive and/or traumatic." The group says it "uses a strictly scientific approach to determine the extent of the paranormal activity" and uploads photos and audio from some of its expeditions.
Talley has written about his ghost hunting expeditions with group co-founder, David Higdon, in Haunted Tuscaloosa, and has written a series of horror novels.
His work was nominated for the premier award in horror writing, The Bram Stoker Award, in 2011 and 2014.
Speaking to the Daily Beast, Higdon explained the group's missions.
"Mainly we may go into a house between maybe 7 at night and 6 in the morning and stay up all night long and see if we can see what's going on," Higdon said. "If we go into a private house, we mainly try and debunk what's going on."
In an interview with the Washington Post in 2014, when he was working as communications director for Ohio Republican Senator Rob Portman, Talley discussed his interest in the paranormal.
He said the research group would explore old plantation homes or abandoned insane asylums armed with thermal cameras, electromagnetic field meters and digital voice recorders to search for signs of the supernatural.
"I tend to believe there's a good scientific explanation for the weird things people see and hear," he told the publication. "But I'm open to the idea, and it's fun."
Talley's interest in the paranormal is unlikely to prove a barrier to his appointment to the federal court, with the Senate Judiciary Committee already having approved his nomination, despite the U.S. Bar Association deeming him not qualified.