Brewery Cancels Lara Trump Event, Says Trump Campaign Misled Owners
Stars and Stripes Brewing—a brewery in Freeport, Maine—canceled a Wednesday "Women for Trump" campaign event Tuesday. The brewery's owners claimed that they'd never agreed to host such an event but were instead told that President Donald Trump's daughter-in-law, Lara Trump, would merely stop by for a drink with a few campaign members and reporters.
Brad Nadeau, one of the brewery's owners, said that he had been informed on Monday night that Lara and her small entourage intended on having a drink at the brewery while ordering pizza from a nearby restaurant.
However, he soon learned that the Trump campaign had listed his brewery as the first stop on a three-stop, two-day "Women for Trump" tour in Maine and New Hampshire this Wednesday and Thursday. The tour features Lara engaging in roundtable discussions, meet-and-greets and sit-downs with business owners, local leaders and voters.
Nadeau told Bangor Daily News that he didn't know her visit was intended as a formal campaign event. He called the Trump campaign to cancel the event after his business began to receive negative comments.
The brewery owner said he's not "anti-Trump" or "anti-anything," he just prefers to keep the bar as politically neutral as possible. The bar has never hosted formal political events nor has it ever endorsed a candidate, Nadeau said.
"I tried so hard to keep this brewery positive, and we haven't had any backlash because we don't do anything that's negative," he said. "But when it comes to politics, people are so far on either side."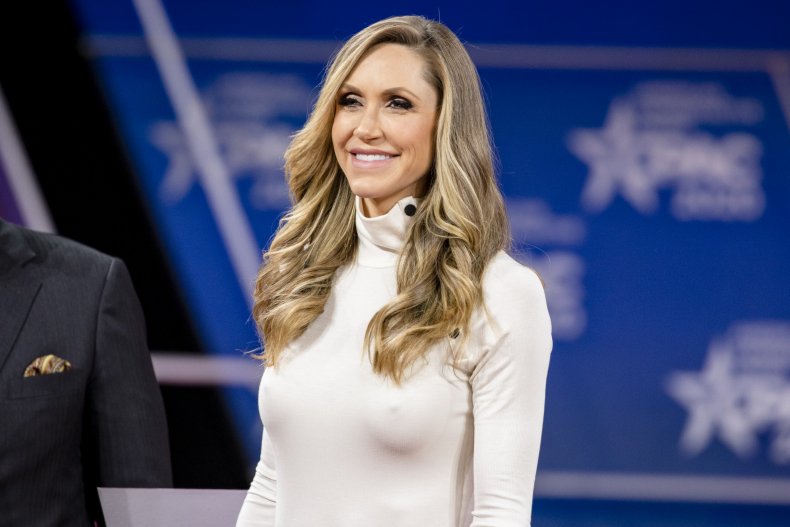 In a public Facebook post, the brewery's owners wrote that it was founded to support Veterans, service members and the community. The bar will now stay closed for the all of Wednesday.
"We were asked in this particular situation if a group of women who support a political agenda could enjoy a beer at our brewery," the post stated. "We believe everyone has equal rights as they should, and do not deny anyone from entering our facility. Now we see that there is a political reasoning to be here, and we again do not endorse any political party nor view."
The event was set to feature Lara Trump, Trump 2020 Senior Advisor for Strategic Communications Mercedes Schlapp, Trump 2020 Senior Advisor Katrina Pierson, the Republican nominee for Maine's 2nd Congressional District Dale Crafts, the Maine GOP Chairwoman Dr. Demi Kouzounas and National Co-Chair of Women for Trump and former Florida Attorney General Pam Bondi.
A spokesperson with the Trump campaign told Newsweek, "The Women for Trump Bus Tour was scheduled to stop at the Stars and Stripes Brewing Company, and while we continue to proudly share their support of our veterans and services members, the dinner stop location has been moved."
In a revised press release, the Women for Trump campaign said the event and its speakers will now convene at Jimmy the Greek's, a restaurant 32 miles south in Old Orchard Beach, Maine.
Update (7/21/2020, 6:30 p.m.): This article has been updated to include a statement from the Trump campaign.