U.K. Brexit Campaigns Jump On April Fools' Bandwagon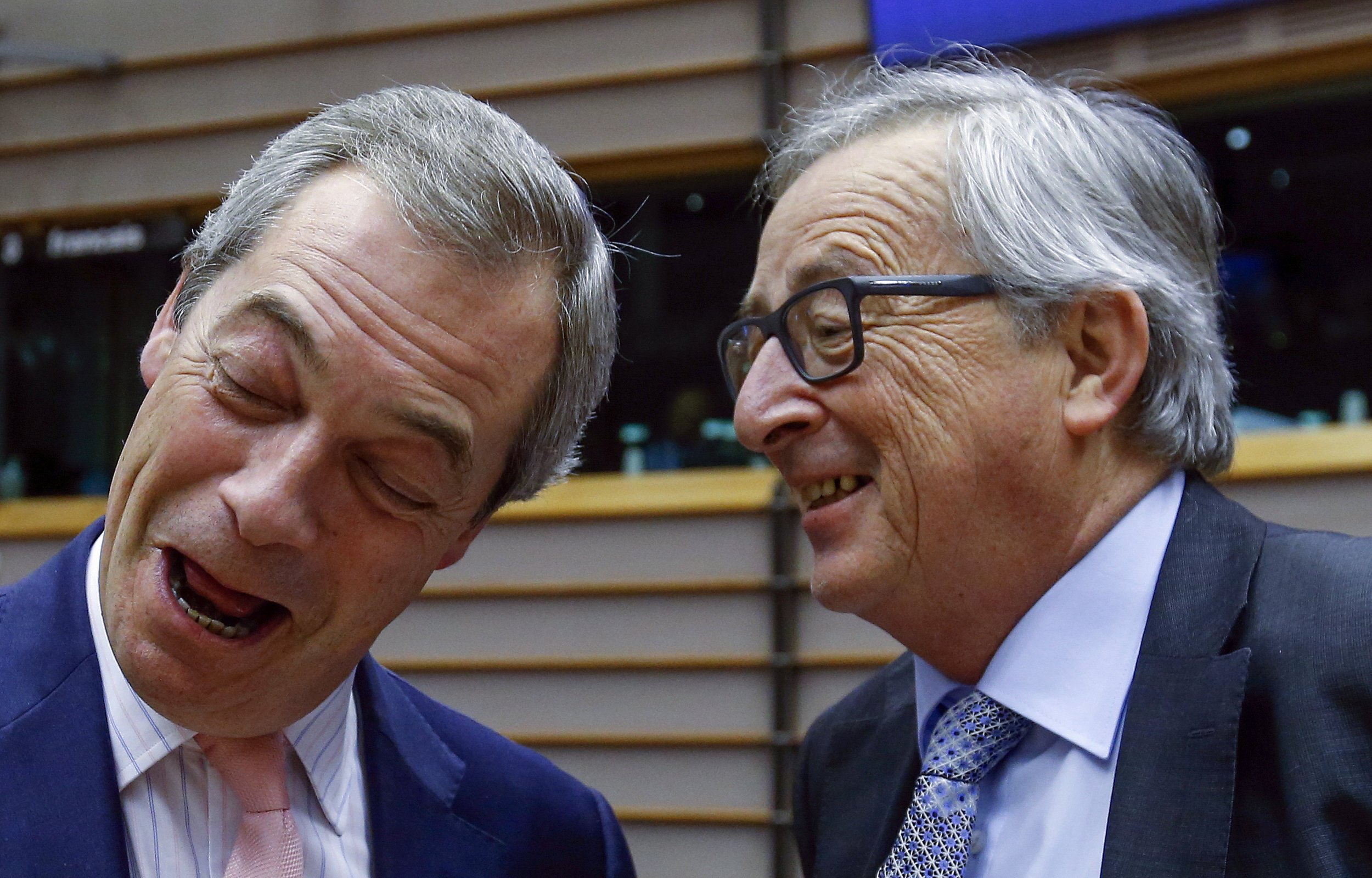 Britain's upcoming EU membership referendum isn't known for being fertile ground for humor and today, April Fools' Day, is no exception.
But that hasn't stopped campaigners on both sides putting out pranks in the hope of attracting a few laughs.
Nigel Farage, leader of the Euroskeptic U.K. Independence Party (UKIP) was leading the charge:
Do you get it? The joke is that he isn't backing that campaign at all! He's backing precisely the opposite campaign!
Moving on, Vote Leave, one of the major campaigns looking to take the U.K. out of Europe, had this effort:
This one, to be fair, has two layers. Layer 1: Stuart Rose isn't working for this campaign at all! He's working for precisely the opp… you get the idea. Layer 2: Stuart Rose, say Vote Leave, has been doing a poor job of communicating his anti-Brexit message. So poor, in fact, he may as well be working for the Brexit campaign.
Outrageous.
On the other side of the fence, things are no better. Stronger In, which is pushing for Britain to stay in Europe, has been having fun with Photoshop:
This is, of course, another example of shameless pro-EU scaremongering; it's far from clear how damaging a tunnel which is below sea level would flood anything on land. They really will stop at nothing.
Leave.EU, another Brexit campaign, went for a straightforward approach:
You can see pigs flying in the background. This is a reference to popular phrase "when pigs fly" which means that something is unlikely.
So now you know.