Premier League Clubs Express Fears Over Brexit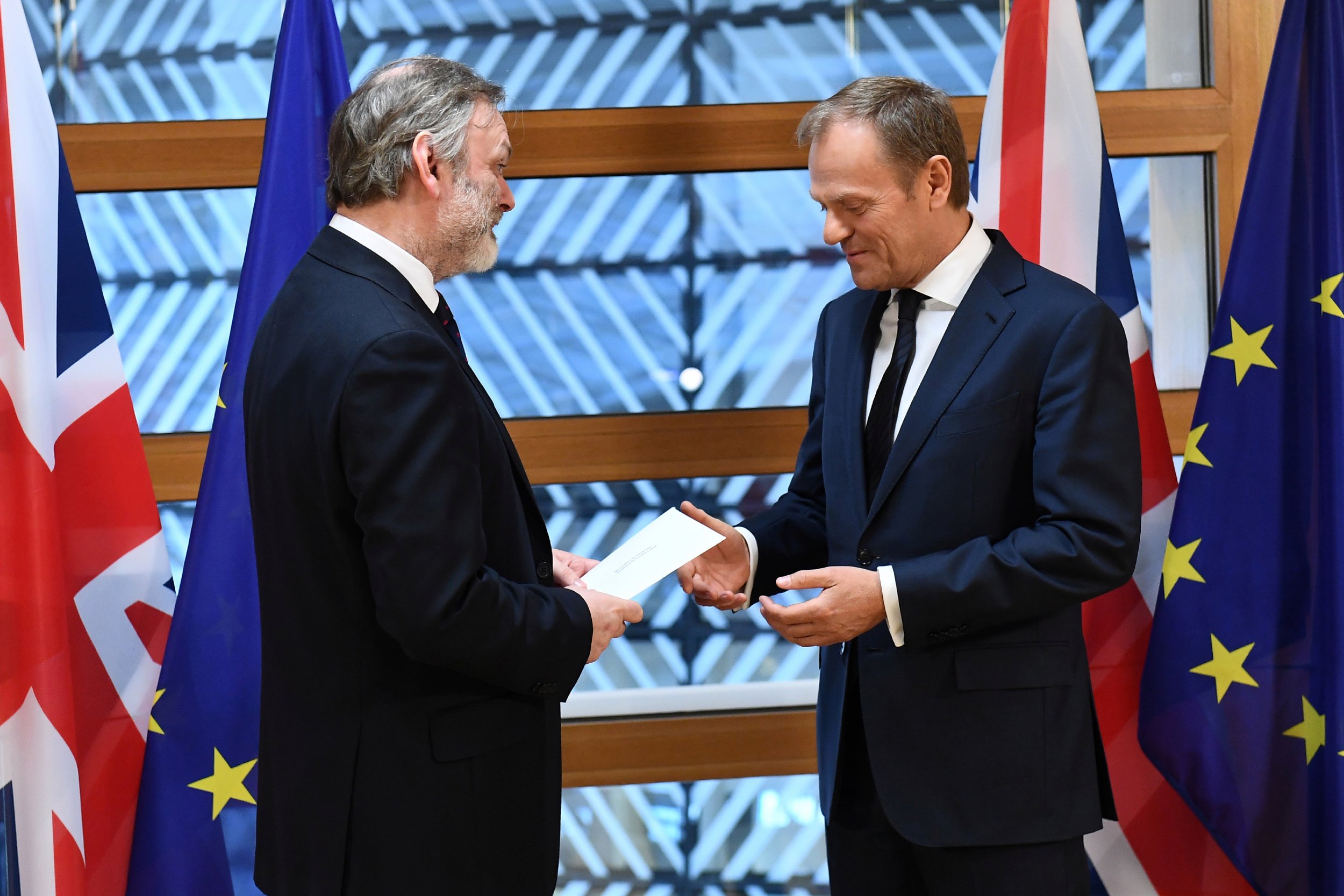 English Premier League chairmen have called on the U.K. government to guarantee players from the European Union the right to remain in Britain.
U.K. Prime Minister Theresa May signed Article 50 on Wednesday, triggering Britain's two-year period to exit the EU.
That has potentially major implications for English football and particularly the Premier League. Players from inside the EU would be treated the same as those from outside, who must apply for work permits based on their international appearance record.
Speaking to The Times after a meeting in London on Thursday evening between Premier League chairmen, Stoke chairman Peter Coates expressed hopes for an exemption for visas for EU-born players.
"We'd expect them [footballers from inside the EU] to be included. But we have to wait and see. We don't know. And I can tell you the prime minister doesn't know, the guy leading it, David Davis [secretary of state for exiting the European Union], doesn't know, Boris Johnson [foreign secretary] certainly won't know."
David Gold, the West Ham United co-owner, claimed Brexit had "already impacted" the English game with a weak pound raising the price of foreign players.