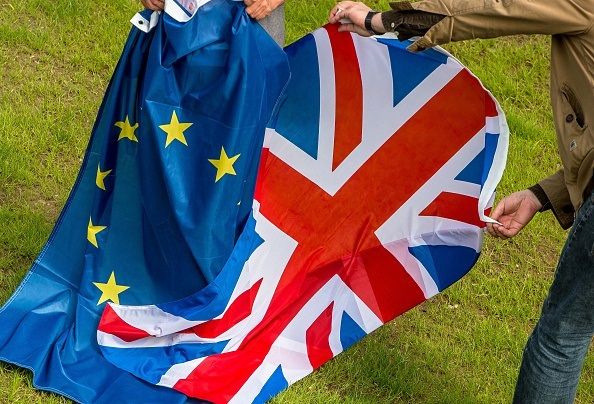 The parliamentary bill that will authorize Prime Minister Theresa May to begin the process to take Britain out of the European Union entered a new phase on Monday.
The so-called "Committee stage" section of its journey through parliament marks the point at which amendments that would change the bill, and thus could alter the way government has to enact Brexit, are considered.
Amendments are often used as political tools by dissenting Members of Parliament (MPs) or opposition parties, and the government has suggested it is unlikely to accept any on the bill. But if enough of its MPs break ranks, some could still make their way into the legislation.
Here are five ways British MPs could change Brexit by amending the bill.
The government could be forced to give regular updates on negotiations to the House of Commons
There are several amendments up for consideration that, if passed and added to the bill, would mean the government has to give detailed updates about the progress of negotiations with the EU.
For example, one put forward by the opposition Labour Party's top team would require the government to present parliament with at least one report every two months on the progress of negotiations on Brexit.
Another, put up for discussion by a group of other Labour MPs, would mean the government has to update parliament at least once every six months on its plans to protect the financial services sector from the impact of Brexit.
The government says it is conducting Brexit as transparently as possible, but has always resisted attempts to force it to give precise details of its negotiation strategy, arguing it shouldn't show its hand publicly and thus give its opponents an advantage.
MPs could set terms on whether Brexit is "soft" or "hard"
May said in a speech earlier this month she wanted the U.K. to leave not only the EU, but also its single market free trade area, and the customs union to which its members are signed up.
That's what critics call a "hard Brexit."
But one amendment set for discussion could complicate that. Put forward by a group of Labour Party MPs, it would mean Theresa May would have to get parliament's view on whether or not to leave the European Economic Area (EEA) and thus the single market when the country leaves the EU.
While few MPs are likely to vote against the basic principle of leaving the EU, opinion is more mixed on whether Britain should leave the single market.
The government might have to spell out which European programmes it is interested in
Even if Britain enacts a "hard Brexit," it might still decide it wants to stay involved in some individual European programmes across a range of policy areas.
A slew of amendments tabled for consideration in parliament would require the government to spell out its planned post-Brexit approach to different EU initiatives and institutions, from the European Police College to the European Aviation Safety Agency.
It isn't the sexiest stuff. But even if the amendments don't pass, they will give MPs a chance to highlight just how deep and complex Britain's engagement with the EU currently is, and point out that "Brexit means Brexit" doesn't cut it as an exit strategy.
Scotland, Northern Ireland and Wales's influence could grow
The recent Supreme Court decision that found the government had to get parliament's approval before Brexit, also found that it did not have to consult devolved governments in Scotland, Northern Ireland and Wales as it did so.
But some amendments tabled for consideration in parliament seek to change that. One major one from the Labour leadership team would require the government to consult with the "joint ministerial committee" of leaders from the these nations at least every two months during negotiations, and before a final deal is signed.
Amendments from the secessionist Scottish National Party go further, including one that would require the government to get unanimous agreement in the joint ministerial committee on objectives for Brexit.
Parliament might get a confirmed vote on the final deal
A range of amendments are up for debate that would require the government to give parliament a vote on the terms of the final deal with the EU.
Even if these don't get passed, May has promised already that MPs will be given such a vote, so it's set to happen anyway.
But some question the usefulness of such an option. If MPs vote to reject a deal, then it might just mean Britain leaving without a deal, unprepared for life outside the bloc and without protections for its economy. Many MPs might decide such a result isn't a realistic choice.