A move to push the Queen into politics by asking her to suspend the U.K parliament has been met with outrage by those on all sides of the political divide.
The BBC reported that the monarch will be asked to suspend parliament, known as proroguing, days after MPs return to work from their summer recess in September. This will allow Prime Minister Boris Johnson's government to hold a Queen's Speech, in which his administration's plans are laid out, on October 14.
This would leave little time for MPs to pass laws that could stop Johnson from taking the U.K out of the EU by the deadline of October 31 without a Brexit deal with Brussels.
Critics have condemned the move, saying prorogation, during which no debates or votes can be held, will stop elected politicians from voting in the Brexit process.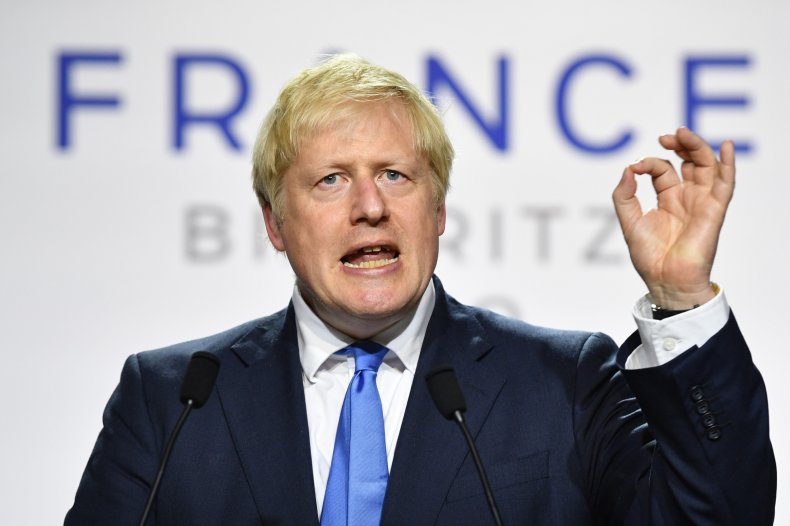 They say that the suspension is aimed to ensure the October 31 deadline is met at any cost and adds to the likelihood that the U.K. will leave with no deal with Brussels.
The hashtag #StopTheCoup started trending in the U.K. as people took to Twitter to express their anger at the suspension. Politicians from all parties condemned Johnson.
The Scottish National Party's (SNP) Westminster leader Ian Blackford tweeted: "Boris Johnson is acting like a dictator by attempting to shut down democracy to impose an extreme Brexit. He has no mandate, no majority, and he must be stopped."
Liberal Democrat MP Sarah Wollaston tweeted that the prime minister was "behaving like a tin pot dictator. Time for ministers to resign & Conservative MPs to cross the floor rather than be tainted with this outrage.
Labour MP for Tottenham David Lammy used the same epithet, tweeting: "With this, the unelected poundshop dictator, Boris Johnson threatens to end Britain's long history of Parliamentary democracy."
In addition a number of prominent MPs from within Johnson's Conservative party have reacted with anger to the announcement on Wednesday morning.
Former attorney-general Dominic Grieve described the move as "an outrageous act" which could spark a vote of no confidence in Johnson.
Grieve said: "This government will come down."
He told BBC's Five Live: "If the prime minister persists with this and doesn't back off, then I think the chances are that his administration will collapse.
"There is plenty of time to do that if necessary [and] I will certainly vote to bring down a Conservative government that persists in a course of action which is so unconstitutional."
Speaker of the House, John Bercow said the move was a "constitutional outrage."
"However it is dressed up it is blindingly obvious that the purpose of prorogation now would be to stop Parliament debating Brexit and performing its duty," Bercow said, according to Reuters.
The former chancellor Phillip Hammond echoed Bercow's view, tweeting: "It would be a constitutional outrage if Parliament were prevented from holding the government to account at a time of national crisis. Profoundly undemocratic."
Scotland's First Minister and SNP leader Nicola Sturgeon said there must be a coming together across the political divide to stop the move, otherwise "today will go down in history as a dark one indeed for U.K. democracy."
Labour deputy leader Tom Watson tweeted that the move was an "utterly scandalous affront to our democracy".
However Johnson has denied that suspending parliament was aimed at forcing through Brexit with no deal.
He said he did not want to wait until after Brexit "before getting on with our plans to take this country forward", and insisted that parliament would not be sidelined because there would still be "ample time" for MPs to debate the UK's departure, according to the BBC.
"We need new legislation. We've got to be bringing forward new and important bills and that's why we are going to have a Queen's Speech," Johnson said.
The British Pound took an immediate hit after the news, as it adds to the likelihood of the U.K leaving the EU without a deal.
Naeem Aslam of Think Markets told The Guardian: "Sterling has fallen off the cliff as investors have become increasing anxious about the Brexit chaos.
"Boris doesn't want anyone to stop his plan of no [deal] Brexit and if the Queen approves his request then there is only his way or the highway."