Brexit: Boris Johnson Says U.K. Will Remain a 'Great European Power'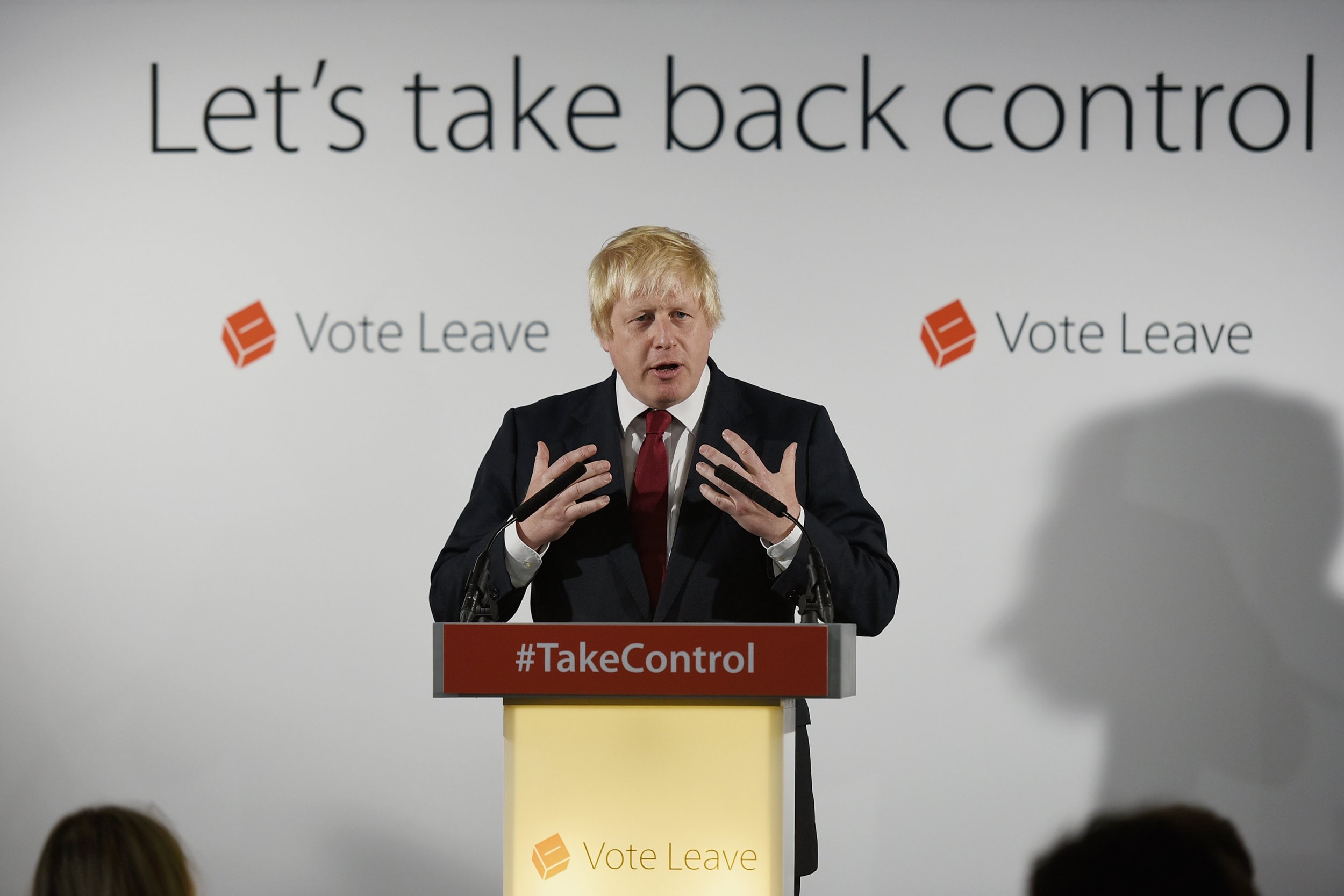 Boris Johnson has said that the British people have "spoken up for democracy" by voting to leave the European Union but claimed that the U.K. will remain a "great European power."
Johnson, the former mayor of London, is being widely tipped as the frontrunner to replace David Cameron as the U.K.'s prime minister. Cameron resigned Friday following a surprise vote in favor of the Leave campaign, which triumphed by 52 percent over the Remain campaign's 48 percent.
Johnson addressed reporters at the Vote Leave headquarters in London flanked by Michael Gove, the justice secretary and another prominent Leave campaigner, and Labour MP Gisela Stuart. A former schoolmate of Cameron at Eton College, Johnson played a key role in the Leave campaign during which the pair clashed regularly, with Johnson accusing the outgoing prime minister of "demented scaremongering."
Leaving the EU would allow the U.K. to "find our voice in the world again, a voice that is commensurate with the fifth-biggest economy on earth—powerful, liberal, humane, an extraordinary force for good in the world," said Johnson. He added that the U.K. would not withdraw from Europe. "We cannot turn our backs on Europe. We are part of Europe, our children and our grandchildren will continue to have wonderful futures as Europeans," said Johnson.
Johnson did not comment on whether he would seek to replace Cameron as prime minister, instead praising his Conservative party colleague as "one of the most extraordinary politicians of our age" and lauding his "brand of compassionate conservatism." He agreed with Cameron that it was not necessary to immediately invoke Article 50—which triggers the formal process of the U.K. leaving the EU—saying that there is "no need for haste" and that "nothing will change over the short-term, except that work will begin on how to give effect to the will of the people."
Gove also paid tribute to Cameron, saying that he would be remembered as a "great prime minister." The former chief whip and education secretary said that the vote to leave the EU was the "start of a process" but that "existing trade relationships [with the EU] will continue as before" prior to the U.K. officially leaving.
The U.K. was embarking on a "new chapter but one that is in line with our best traditions," said Gove, emphasizing that Brexit would not result in Britain closing itself off from the world. "We can build a new, stronger and more positive relationship with our European neighbors based on free trade and economic cooperation," said Gove.
In his statement, Cameron announced that he would stay in his post for the coming months but that he hoped the U.K. would have a new prime minister by October, when the Conservative party conference begins.