What Will Happen to the U.K.? Britain Could Have the Same Relationship to EU as Tunisia, German Banker Warns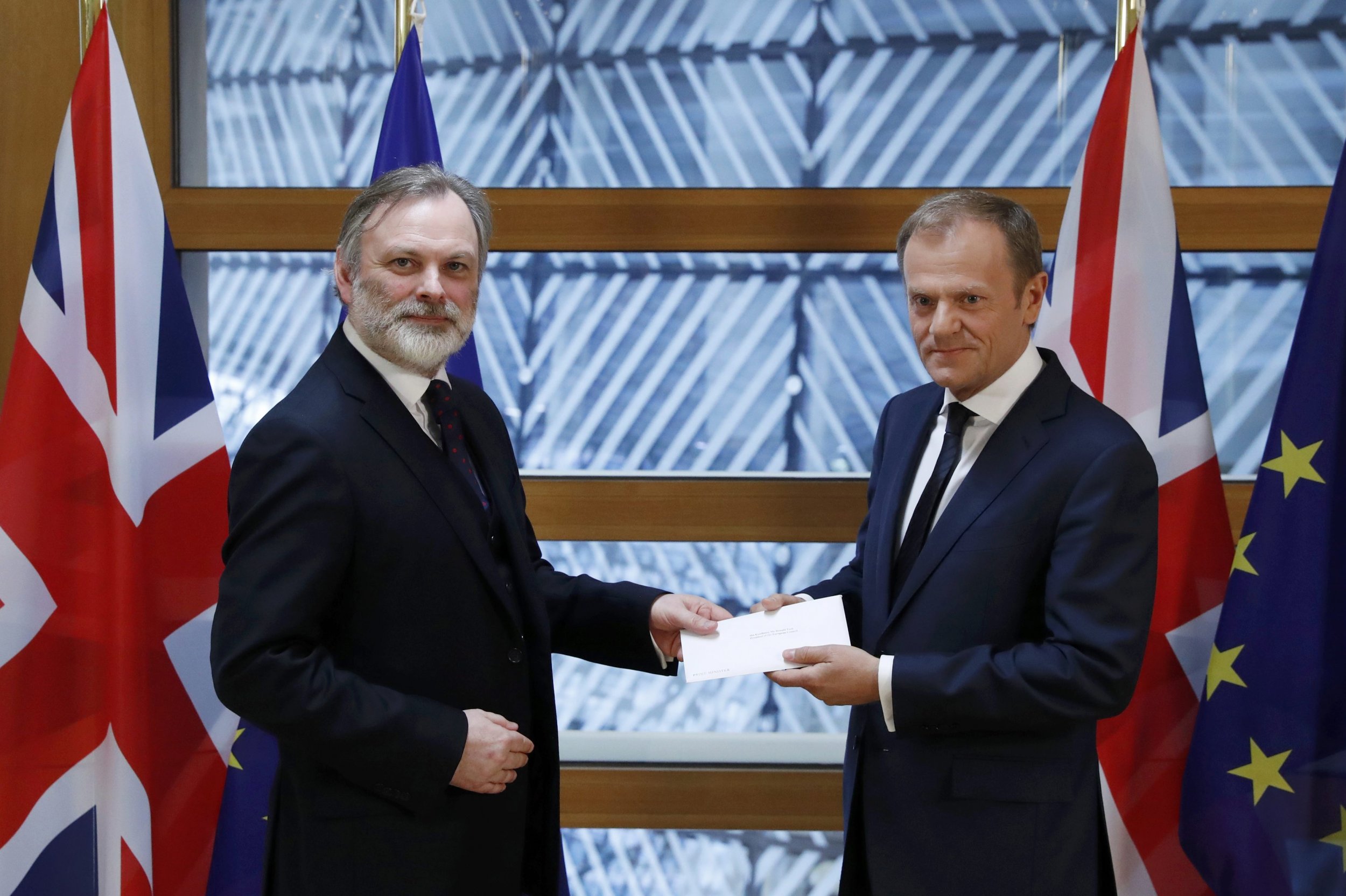 British Prime Minister Theresa May's formal launching of exit negotiations from the European Union Wednesday could leave the United Kingdom with the same relationship with the bloc as Tunisia has, a leading German federal banker warned.
Following last year's Brexit vote, a signed letter by May giving official notice of Britain's intention to leave the EU under Article 50 was delivered to European council President Donald Tusk. The action begins a period of two years in which Britain will have to negotiate the terms of its divorce from the EU before it takes effect in March 2019.
But while it negotiates its exit from the bloc it joined in 1973, the U.K. will be unable to conclude new trading agreements with EU nations. A board member for Germany's Bundesbank (federal bank) has warned that financial relations with the EU could become much more complicated after Britain leaves the EU.
Joachim Wuermeling stressed that, while major powers such as the United States and Japan had developed a multitude of financial equivalence agreements with the EU over several decades, Britain would be faced with a situation of being a "third country" in relation to the bloc.
"Japan alone has 17 such agreements, the USA 16. London, of course, has not yet negotiated such an equivalency agreement," he told German publication Süddeutsche Zeitung. "Without such arrangements, the U.K. would thus have third-country status, similar to Tunisia, for example, after the divorce negotiations."
Britain has said it will attempt to negotiate the terms of its new relationships with EU countries at the same time as it manages the divorce. However, EU officials have warned that such a feat will be far from straightforward.
A European Parliament resolution, the first official response to Britain's triggering of Article 50, has said that Britain will not be able to receive a free-trade agreement in the next two years and that a transitional agreement can last no longer than three years.